RC Academic Peers
Get Academic Advice from Someone Who's Been There Before
Are you a Rotman Commerce student? Don't know what to anticipate in your degree program? We're here to help!
Book a session to connect with our RC Academic Peers. Benefit from their advice and perspective as you think about the different options for your studies. They can also show you how to:
book appointments on Portal

use the Timetable Builder

build a Degree Explorer plan

understand the Academic Calendar

interpret the program progression charts 

build your academic skills like time management, setting realistic goals, and improving your study routine (this is done in partnership with academic skills coaching)
Appointment bookings with an RC Academic Peer are now available!
To connect with the peers, please fill out this form.
Meet the Academic Peers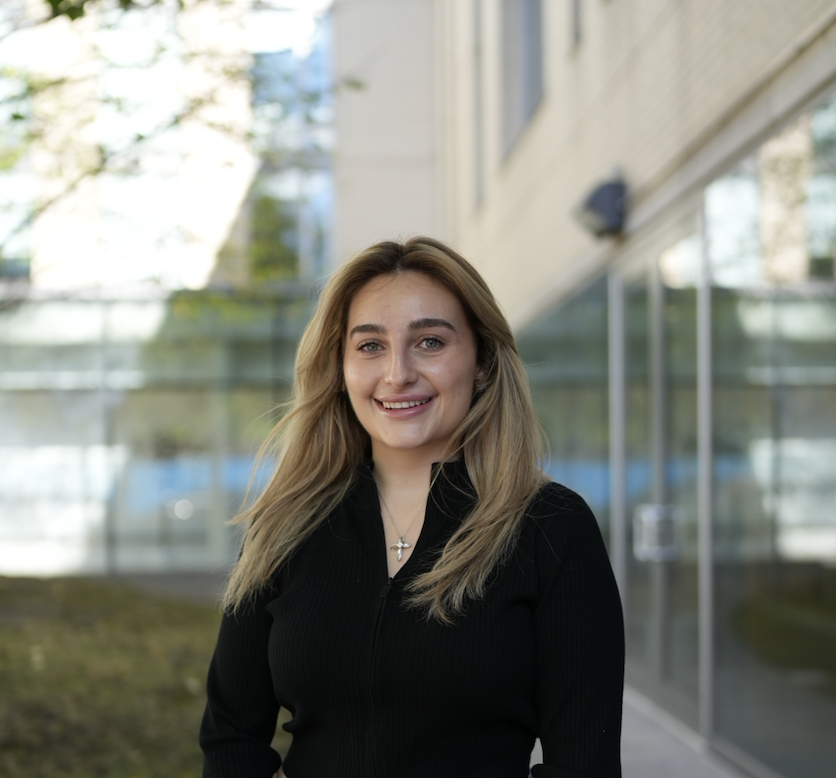 Alexandra Kirou
Hey there, I'm Alexandra Kirou, one of your RC Academic Peers! I'm thrilled to now be in my fourth year in the Management Specialist stream. Giving back to my community has always been important to me, and I've had the privilege of doing just that as an RC Academic Peer since May 2022.
When I'm not busy with academics, you can find me enjoying some great music, shopping around downtown, or lending a helping hand in my community. I understand the challenges that come with being a first-year student—I've been through it myself—and I want you to know that you're not alone. My advice to you is to reach out for support early on. Sarah and I are here to share our personal experiences and navigate this journey together with you, so please don't hesitate to reach out!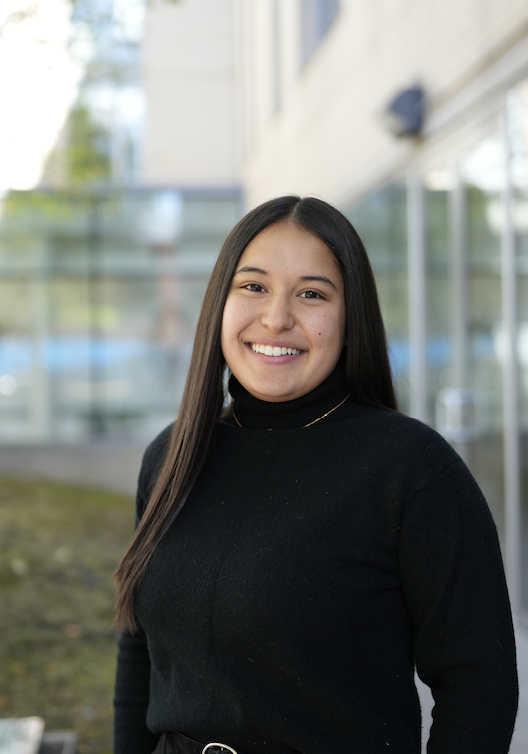 Sarah Oberto Monasterios
Hello! My name is Sarah and I am a second-year student specializing in Finance and Economics with a focus in Data Science and minors in Political Science and Environmental Economics. An important fact about me is that I love people! I can definitely say that my favorite part about being an Academic Peer is getting to meet you and help you navigate your academic career at RC. As a second-year student, I very recently went through the process of adapting to a completely new environment at university, so I have some valuable tips to share. The most important one is to rely on the endless resources available; there are so many people who are willing to help you. You don't have to figure everything out on your own!
Lastly, here are some fun facts about me. I love to travel, and my favourite country so far has been Brazil (even though I am biased because I lived there for five years). My favorite courses from first year were ECO101 and RSM230. And, as an international student, I have definitely not gotten used to the cold weather yet (and don't think I will anytime soon!). If you have any questions, please don't hesitate to reach out!
Bite-Size Academic Skills
Course Planning with the Degree Explorer Planner and Timetable Builder:
Meeting with an RC Academic Advisor: