7 things we wish we knew before first year
From what to do during your spare time to who to contact for academic support, here are 7 tips to navigate your first year at RC.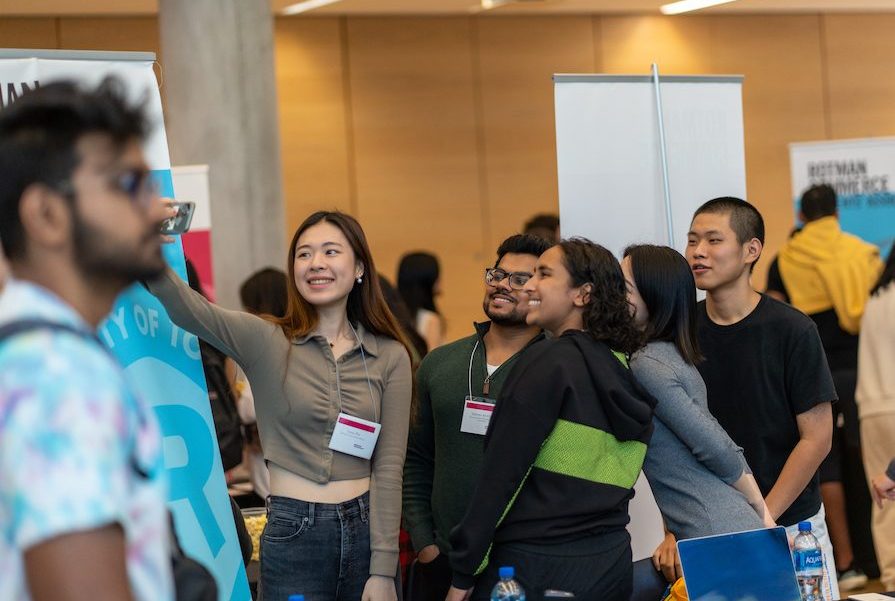 Stepping into your first year of university is an exciting milestone; the large campus, meeting new people, and gaining a sense of independence are all things to look forward to. We know this new experience can also be overwhelming when you don't know what to expect. I'm Amanda Tran (BCom '25)—the Editorial Storyteller—and with the help of Nadim Zuraiqat (BCom '23)—the Digital Communications Assistant—here are 7 things we wish we knew before coming to first year.
Plan out your route to class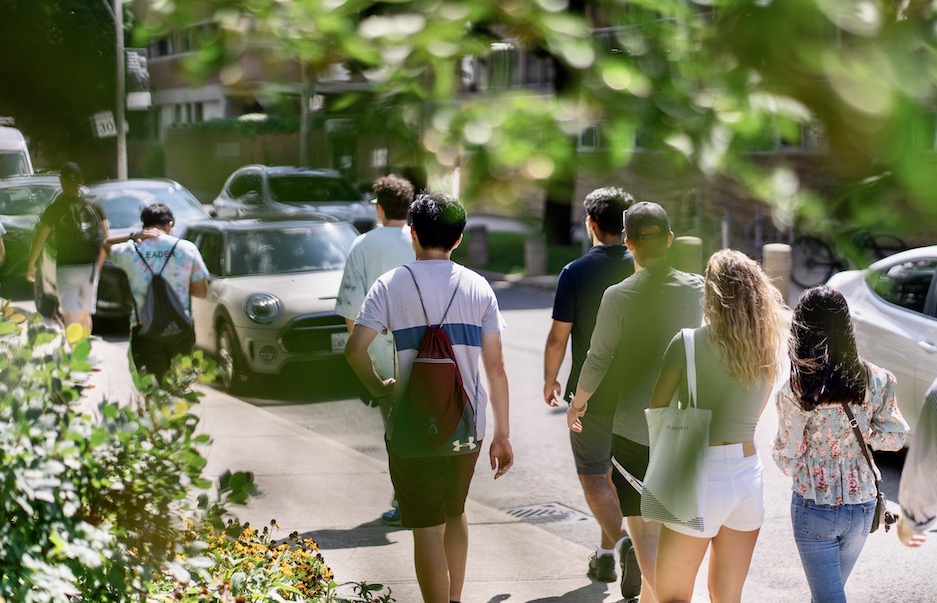 During your first week of classes, navigating the large campus becomes confusing. Your timetable displayed on ACORN will tell you what lecture hall you'll be in for each course. Use the campus map finder and plug in the building code to determine the location of your classes. Print out a map of the campus and highlight the buildings you'll be in ahead of time; that way, you can easily and efficiently locate your classroom.
Get involved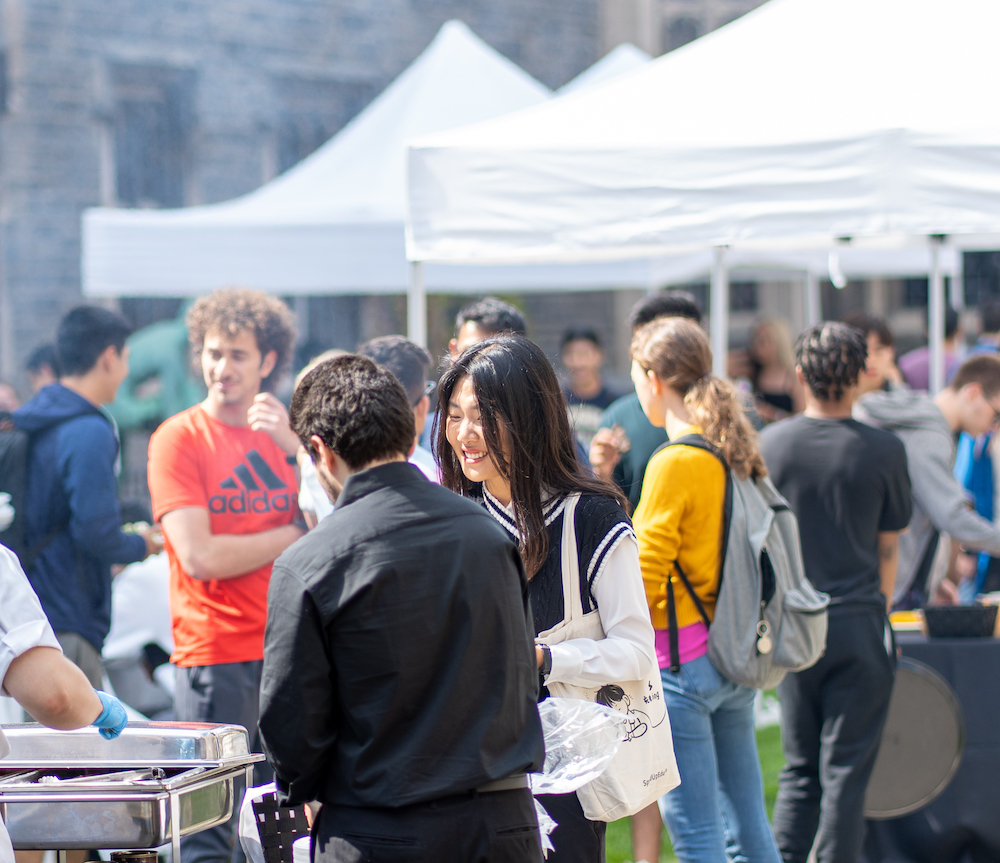 Getting involved in the RC and U of T community is important to help you discover your interests, make new friends, and to build your skills. There are endless student groups to be a part of at RC; many student groups have social media pages and websites available for you to further understand their mission—also, keep an eye out for any recruitment applications!
Be patient when adjusting to the workload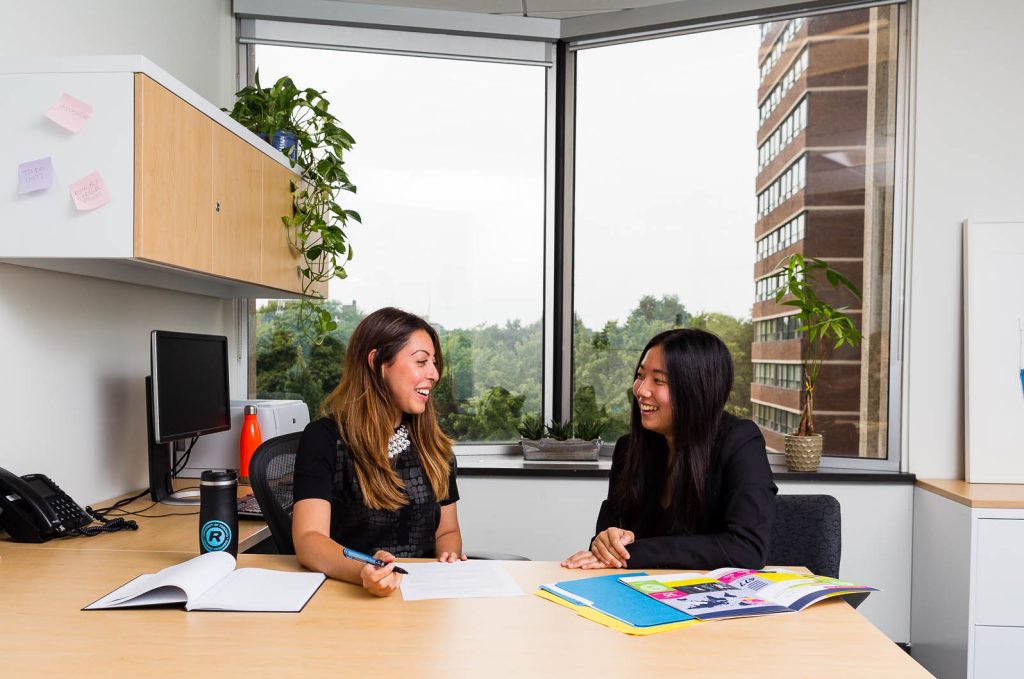 The transition from high school to university is not easy. It's natural the workload will become increasingly difficult when entering your first year. Adjusting to this change will take time, thus determining effective study habits are essential to pivot. Book an appointment with an academic peer to discuss more strategies. And remember, you are not alone! Your RC staff, instructors and peers are here to support you. Discover the mental health tools available to you at U of T with NAVI, a chat-based virtual assistant.
Time-management is key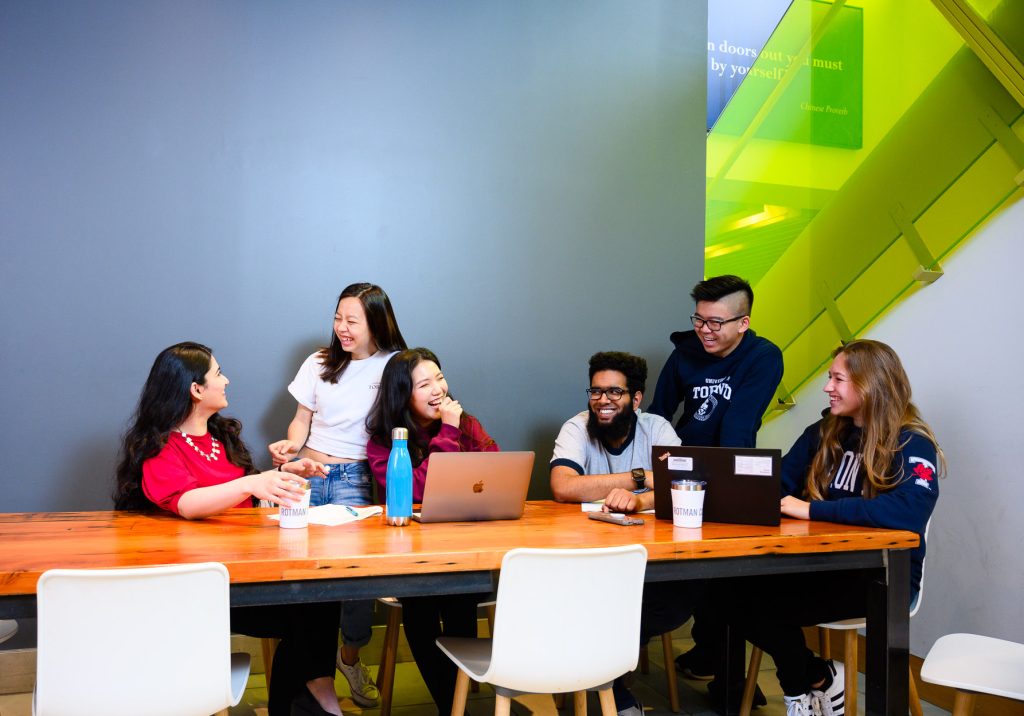 Balancing the workload along with your extracurriculars can easily become overwhelming. Outline a schedule of what time your classes are and when you have breaks. It's important to note that assignment deadlines will come more quickly than you'd think—many will be within the same week! To efficiently meet these deadlines, create a calendar of these dates to help you in stay on track; it can be as simple as writing them down in an agenda or creating an Excel spreadsheet.
Don't hesitate to ask questions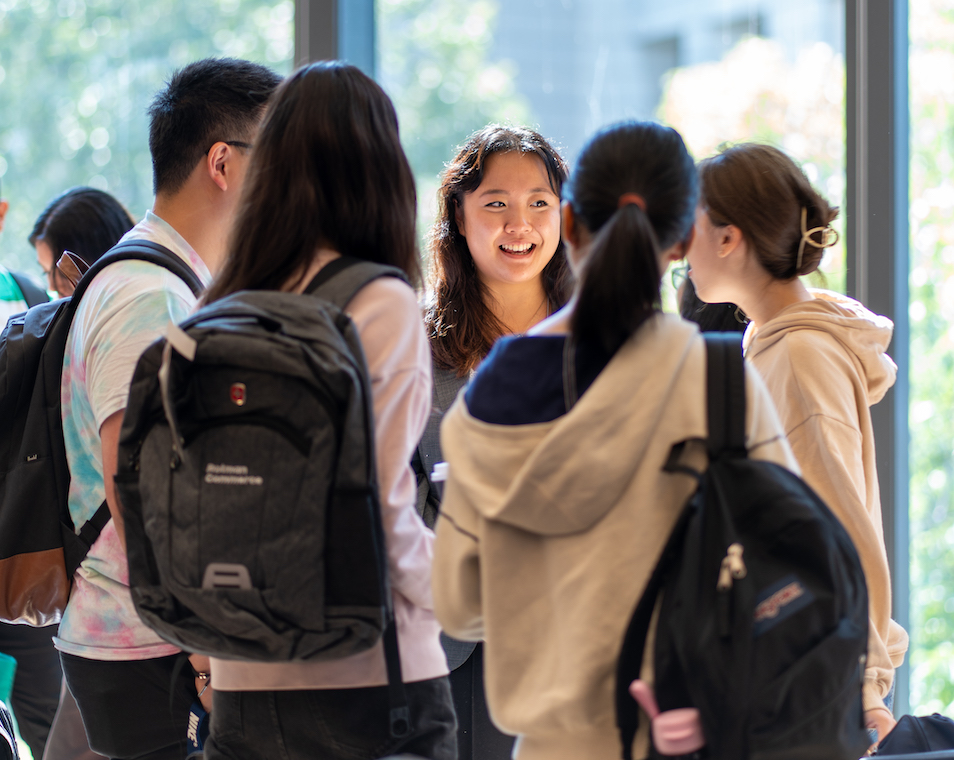 If a concept is difficult to grasp in class, don't hesitate to ask questions. Attend the professors' office hours to clarify lecture notes or assignment details. Professors and teaching assistants (TAs) will be open to your questions—they are not as intimating as you may think!
Don't let imposter syndrome get the best of you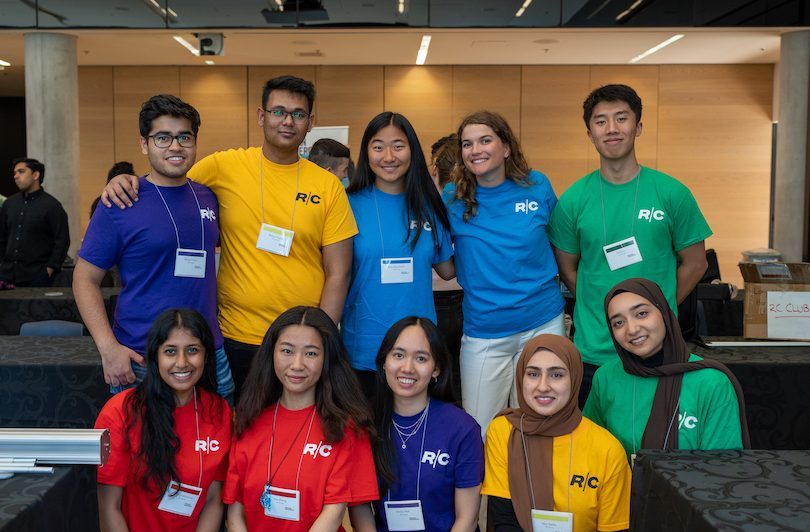 "Though there are initial fears of entering university, your first-year will be an adventure of discovering your capabilities—and this is just the beginning."

Amanda Tran, BCom '25
You are uniquely you! Many of us are on our different pathways, both professionally and personally. There is no distinct path RC students must follow; some of our peers may be doing internships, others may be competing in case competitions, and still others may be following their own passions. So, remember—embrace your personal experiences. Whatever these may be, your individual experiences are essential to stand-out. Book an appointment with Career Service Advisors to learn how!
Enjoy the journey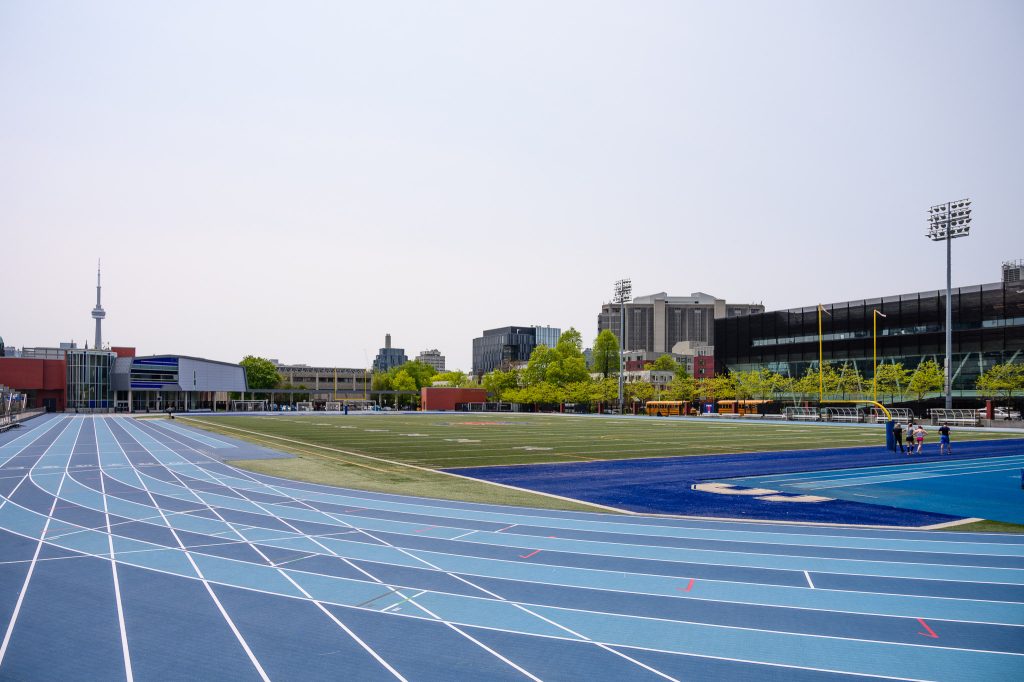 "Make the effort to step out of your comfort zone; for me, I took the initiative to reach out to RC's Marketing and Communications team expressing my interest in their work study position. Without this initial step, I wouldn't have been able to land the position!"

Amanda Tran, BCom '25
Search for your favourite spot on campus, whether it be for studying or hanging-out with friends. If you're up for the adventure, why not explore Toronto? From parks and boutiques to restaurants and coffee shops, the city has so much to offer. Remember to make time for your favourite hobbies or take the opportunity to find new ones. You only get one first-year experience, so make the most of it!