Working in teams: we're in this together
With years of experience working in teams for courses and co-curricular activities, Rotman Commerce Teamwork Mentors help peers develop effective teamwork strategies and skills.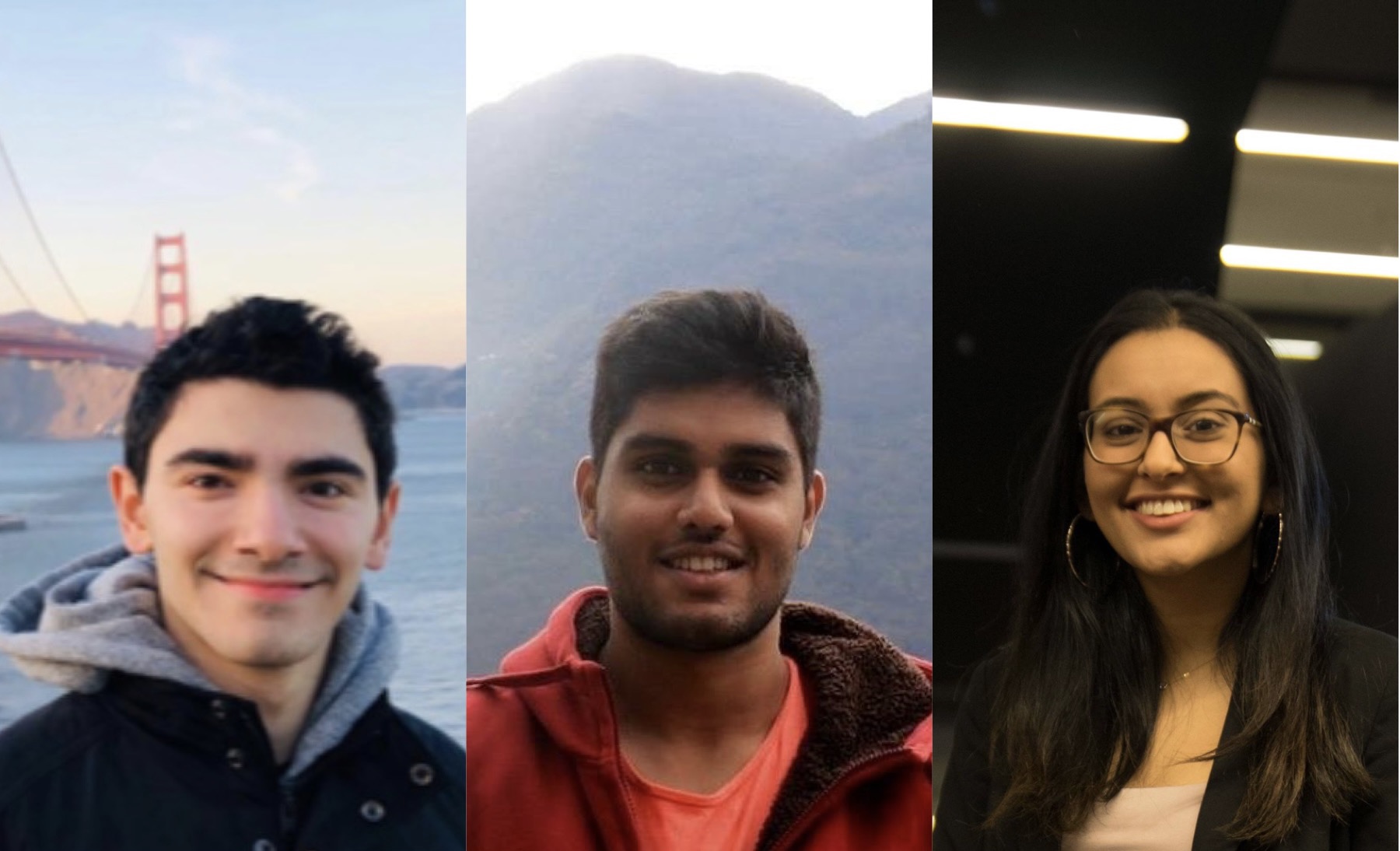 "Being a 
Teamwork Mentor
 meant being a guide to first-year students as they learned to navigate the university environment," says fourth-year RC student Justin Capizzano. "Drawing from my personal teamwork experiences, I  ensured students got constructive and effective advice and teamwork strategies. It's something I really enjoyed," he says.
This role also allowed him to further his own skills, adds Justin. He was able to be more creative in his problem-solving to resolve teamwork challenges.
Graduating RC student Mrudul Tummala echoes similar sentiments. Peer programs played a vital role in helping him navigate challenges throughout university. "Being a Teamwork Mentor was an opportunity for me to give back to the Rotman Commerce community and support students who are in a similar position as I once was," he says.
Fourth-year RC student Anjali Gandhi emphasizes the importance of supporting her peers through shared experiences. "I've experienced firsthand the challenges of being a first-year student in a new school – feeling overwhelmed and underprepared for the rigorous curriculum and group assignments," she says. "My experience as a Teamwork Mentor meant I could play a role in helping to overcome these challenges. I helped equip students in my care with the appropriate resources to succeed and assured them that the challenges will subside." She adds that this support and assurance was especially important in a virtual environment.
As to their ideas surrounding success, all three graduates emphasize the importance of hard work in achieving success.
Justin views success as a process of identifying your passion or interest, and using all your knowledge, skills and abilities to succeed in that path. "Achieving success won't always be easy, but if you truly enjoy what you do and are willing to continuously work hard, then you will always succeed in some capacity," he affirms.
Mrudul affirms the importance of hard work in attaining your goals. "Success to me means staying curious, striving for constant improvement, and supporting those around me wherever I go."
Anjali highlights broadening your skillsets in her definition of success. "For me, if I am able to learn a new skill that I am interested in, I feel that I have achieved success. These skills can include mastering an excel code, creating a healthy habit like working out consistently, or giving back to my community like in my role as a Teamwork Mentor."
Each graduate highlights different learning experiences they will carry forward after graduating from Rotman Commerce.
Two central takeaways from the past four years stand out to Justin. The first: always seek to understand the bigger picture. He notes that the structure of Rotman Commerce allows foundational skills to be developed in the first two years of the program, while the latter half focuses on applying those skills to real-life organizational challenges. The second takeaway is the versatility of a University of Toronto Bachelor of Commerce degree. "I can easily envision myself working in a traditional career of business, such as management consulting, to also working for a social enterprise, governmental organization, or start-up company," he says.
Mrudul emphasizes the strong skillsets developed through his Rotman Commerce journey and states that they will allow him to excel in the workforce. He adds that this learning process "would not be possible without the incredibly talented people I met and learned from along the way."
Anjali affirms the importance of appreciating the unique skills and experiences those around you can bring to the table. She states that this was especially important throughout her participation in case competitions, "where diversity in the group led to greater creativity and refined outputs." Another key takeaway she identifies is to not be afraid to challenge the status quo. "While it can feel intimidating to speak out if you are the youngest, newest, or most culturally diverse person in the room, your perspective is equally as important and highly encouraged."
Justin currently works for the Rotman School of Management as a research assistant. Mrudul's post-graduation plans include joining Deloitte Canada as a rotational analyst. Anjali will join Marsh Canada as a graduate trainee in their risk management rotational program.
Note: this article is a part of our series featuring graduating students leading up to Convocation.
June 10, 2021