RC's guide for navigating midterm season
Whether you are approaching your first midterm season or your last, Rotman Commerce is here to help! Check out these strategies for advice on how to navigate your midterms while also prioritizing your health and wellness.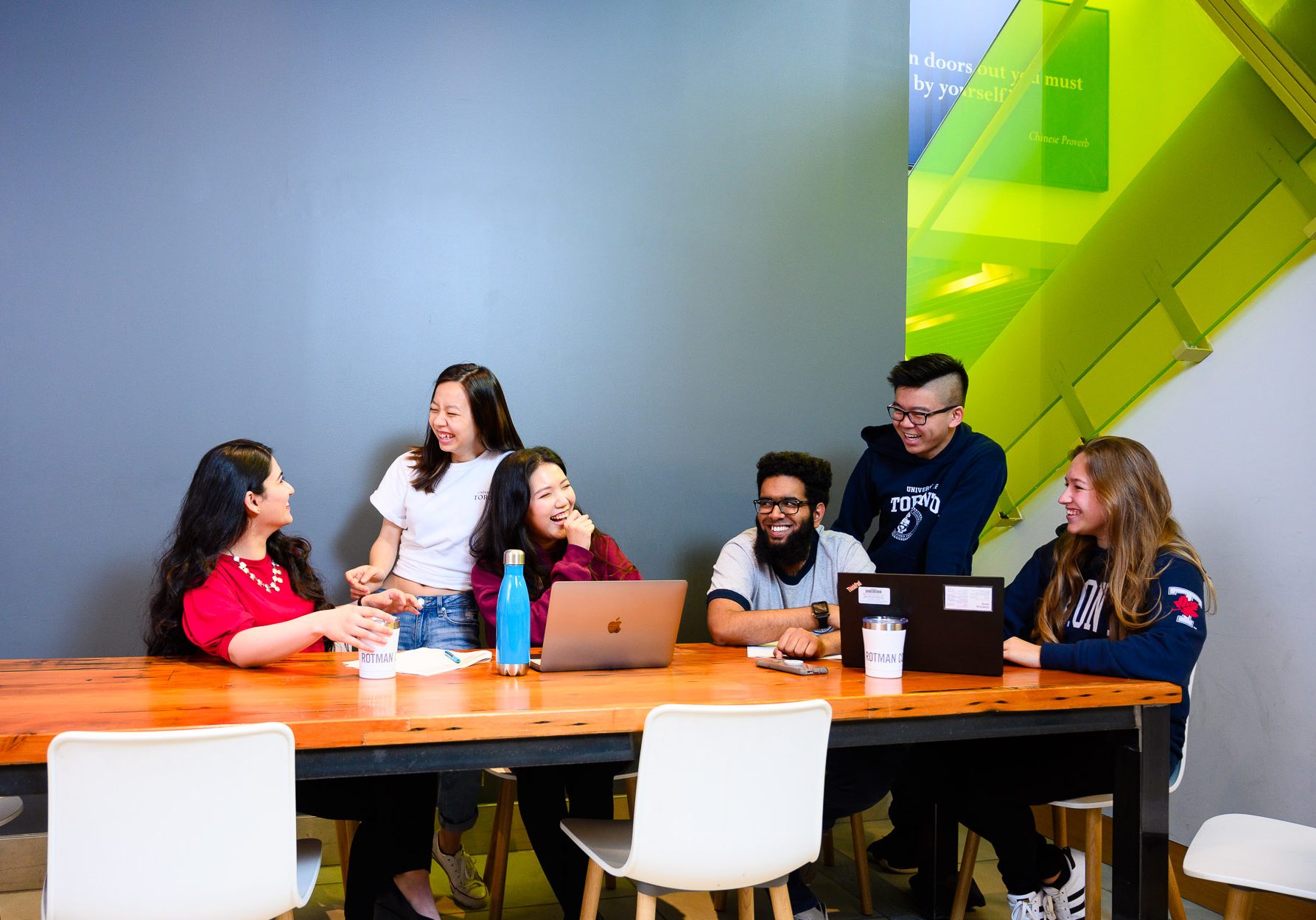 The beginning of the fall season brings with it more than just changing leaves and cooler weather. For most of us here at RC, it's also midterm season – a time of exams, papers and projects. Fortunately, this doesn't have to be as stressful as it seems at the outset. Taking care of your health and wellbeing should always be at the top of your to-do list – and with the right strategies and tools, you can power through all your midterm responsibilities while doing just that.
Plan, plan and plan some more
There is no such thing as too much planning. Eliminate the stress of trying to keep track of last-minute dates and deadlines by writing down upcoming exams and project due dates the second they are assigned. Keeping an ongoing list of academic responsibilities or adding them to your calendar can also structure your daily to-do list by helping you identify what needs to be prioritized. While this may seem like a simple tip, we can't overemphasize its importance. It's easy to get overwhelmed when you have a lot on your plate, but staying up to date on everything you have to do goes a long way in helping you stay well ahead of all your deadlines with the least amount of stress possible.
If you're a visual learner, you can also consider supplementing your planning strategies with a dry-erase wall calendar from the U of T bookstore. Having all of your upcoming responsibilities laid out right in front of you can help you identify what needs to be prioritized with just a quick glance.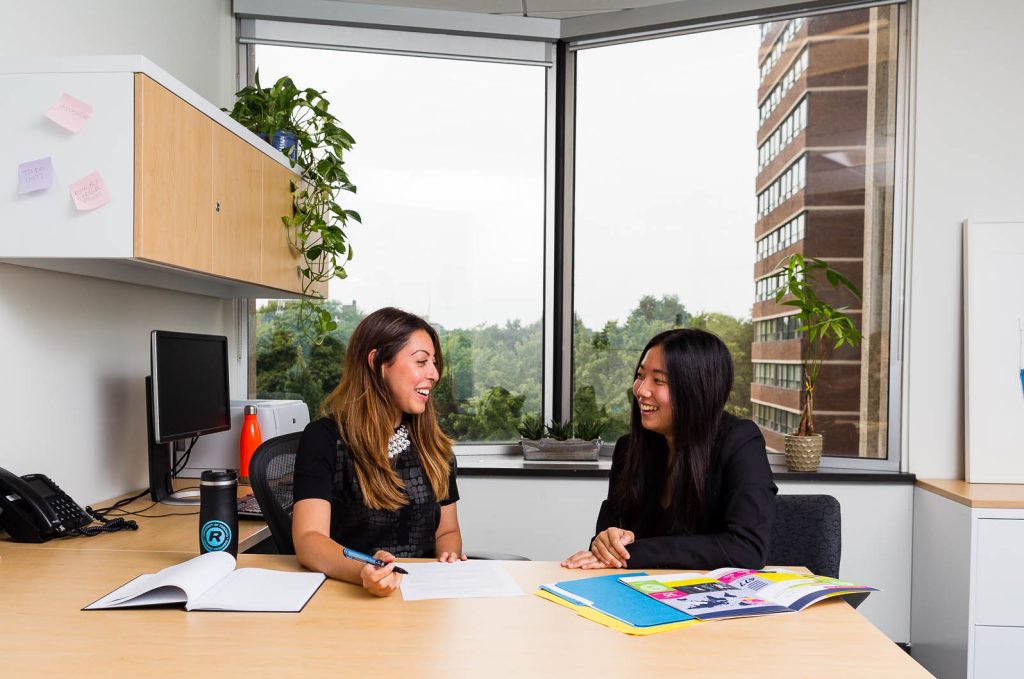 Yes, taking breaks IS productive
It's tempting to feel as though tackling midterms head-on means confining yourself to the same library corner for hours at a time – but nothing could be further from the truth. Optimizing your productivity means taking breaks, switching study locations, staying active, and eating well. Doing so will help ensure that your mind stays fresh, alert and ready to take on your next task. Consider breaking up your library study routine by moving to one of the many coffee shops around campus instead, or stopping for snacks at one of U of T's own cafes or dining halls. Also, check out one of U of T's two athletic centres to incorporate a few gym visits into your weekly routine – staying active is a key element of maintaining both a healthy mind and body.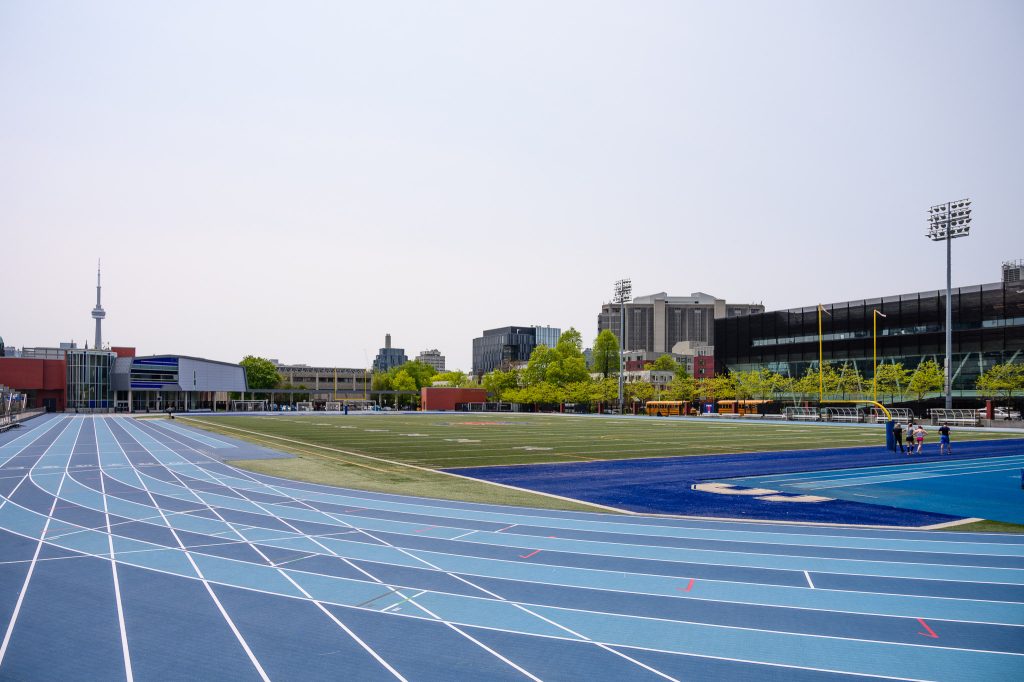 RC Academic Peer Alexandra Kirou shares her insights on taking breaks during midterm season.

"Recognizing that we are humans is the key to it all. School is important, but so is your mental health and wellbeing. You can't complete all your schoolwork if you're not in the right mind frame to do so! You're not going to learn much in the 5 minutes where you took a break and had a snack or went outside. Fuelling your body with what it needs is fuelling your brain."

Alexandra Kirou, BCom '24
Alexandra's favourite ways to unwind during midterm season are listening to music, watching TV, exercising, and especially going on walks to spend time enjoying the sunlight and changing leaves.
Know how you study best
Understanding the learning strategies that work best for you is the key to midterm success. While these vary by person, Alexandra shares some of the study methods that she finds most helpful.
"When I study, I talk class concepts out loud to test my knowledge. However, I also enjoy studying with friends, as it allows me to see familiar faces and not feel alone. Reviewing concepts ahead of time and working on problem sets during a group study is very efficient because if you don't understand a question, you have the person next to you to work with."

Alexandra Kirou, BCom '24
Reach out for help when you need it
You don't have to go through midterm season alone! RC offers a number of different resources to help you on your journey. On the academic side, check out our article on RC's academic resources to learn where you can go and who you can connect with for advice on effective study habits, peer tutoring from your RC upper-year peers, help with your writing and presentation skills, and more. Also, take a look through this helpful midterm tipsheet for specifics on what you can do to get ready for midterm exams. Just as importantly, remember to prioritize your mental health and wellbeing before all of your responsibilities. U of T's chat-based virtual assistant NAVI offers a range of mental health tools available to you at any time. Finally, don't forget that your peers are here to support you. Above all, RC is a community, and so many of your peers are in the same boat and willing to lend a helping hand.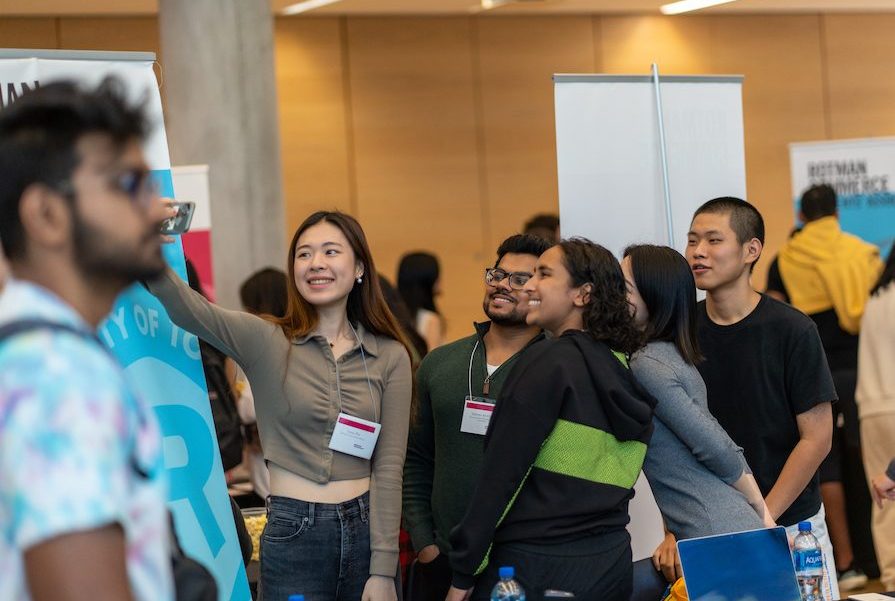 Frame your mindset
While midterms may seem daunting in the moment, it's important to remember that at the end of the day, a grade or performance does not define you. Alexandra reminds us that midterms are temporary, and demonstrating all your knowledge during an assessment is highly rewarding and an accomplishment in itself.
I find myself at points continuing to struggle with imposter syndrome, but framing my mindset is something I learned throughout the years. A grade does not define you! Sometimes it feels as though the non-stop midterm action won't stop, but reminding yourself that it only lasts for a "season" is essential.

Alexandra Kirou, BCom '24