Francisco Bursary: Investing in the future of Black and Indigenous students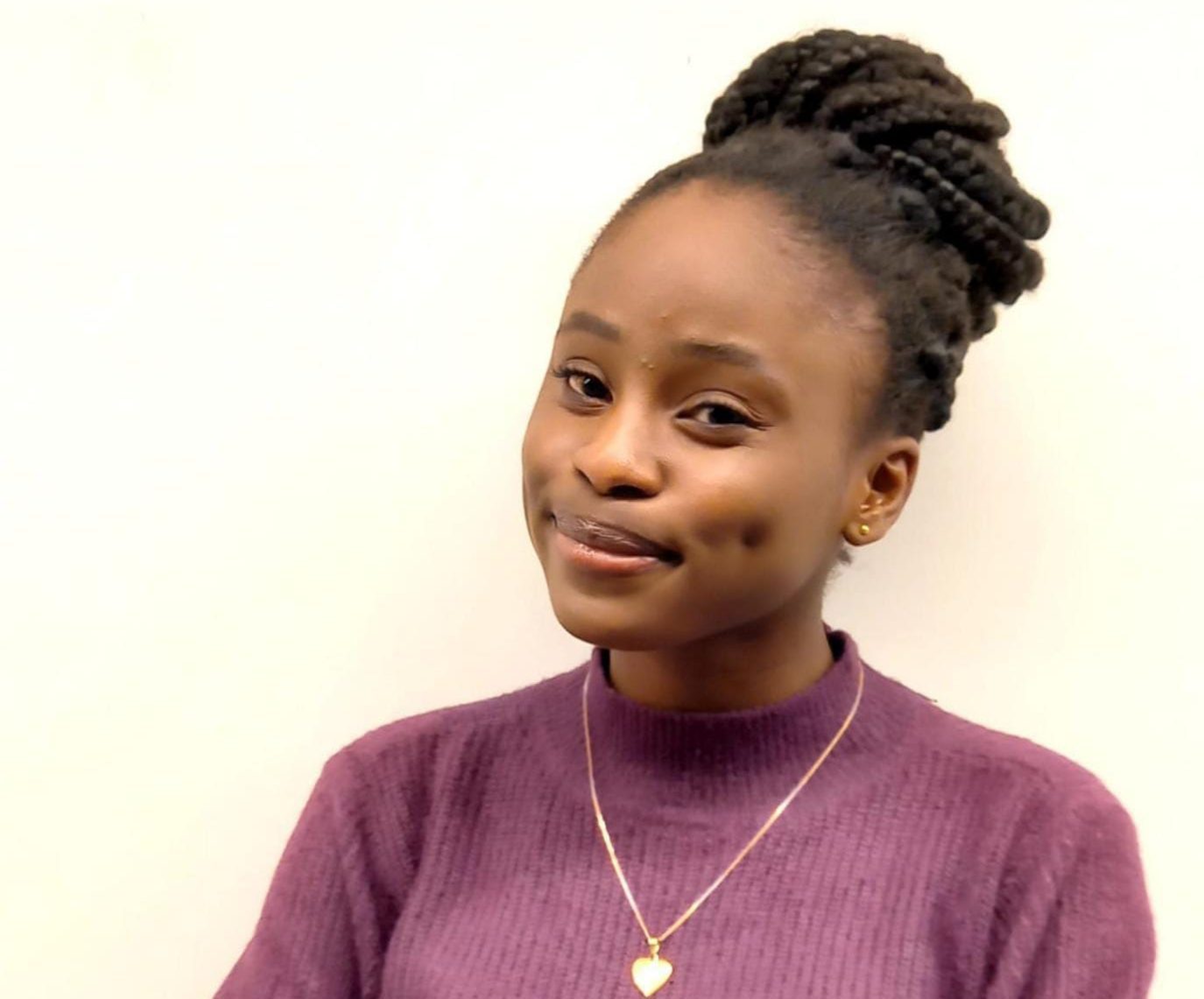 Congratulations to Inioluwa Ajenifuja (BCom '24), a specialist in Finance and Economics and RC's inaugural recipient of the Francisco Bursary Award. Inioluwa is from Moncton, New Brunswick and originally from Lagos, Nigeria. 
The Francisco Bursary was founded by Mike and Quinn Samardzic to be awarded to Black or Indigenous RC students in financial need. The award is inspired by an embodiment of shared family values on the power of education to shape lives, help others, and move towards a more equitable world.
"We're so thankful for Rotman Commerce's continued support and shared values. Our dream is that no student with a desire for continued education is left behind. We look forward to building a network of inspired recipients. Congratulations to Inioluwa!"

– Mike and Quinn Samardzic
Inioluwa is passionate about helping others, especially immigrants experiencing language barriers. It's why she taught ESL in high school. After finishing her undergraduate degree, she plans to gain experience in the corporate world before pivoting back into education to pursue her masters. She hopes to engage in projects where the impact will resonate—not only in the organizations that she is involved in—across the lives of individuals. 
"The Francisco Bursary means a lot to me, since this is tailored to people of colour. It serves as a reminder that there are people around with our interests and success at heart and are ready to invest in our future. It has also given me peace of mind to continue to pursue my educational dreams."

– Inioluwa Ajenifuja (BCom '24)
Inioluwa is grateful to Mike and Quinn for this award. "This boosted my motivation and your [Mike and Quinn's] generosity will continue to inspire many students like me," said Inioluwa. "I appreciate the initiative behind this scholarship and hope that you continue and are able to keep impacting the lives of other students just as you did mine."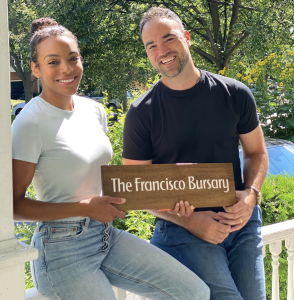 The Francisco Bursary will be offered again in Fall 2022.  Keep an eye out on the RC website in the fall. To learn more about and/or to donate to the Francisco Bursary, please visit here. 
February 23, 2022