Clearing a path to education | Rotman Commerce Donor Story
Mike and Quinn Samardzic found the Francisco Bursary .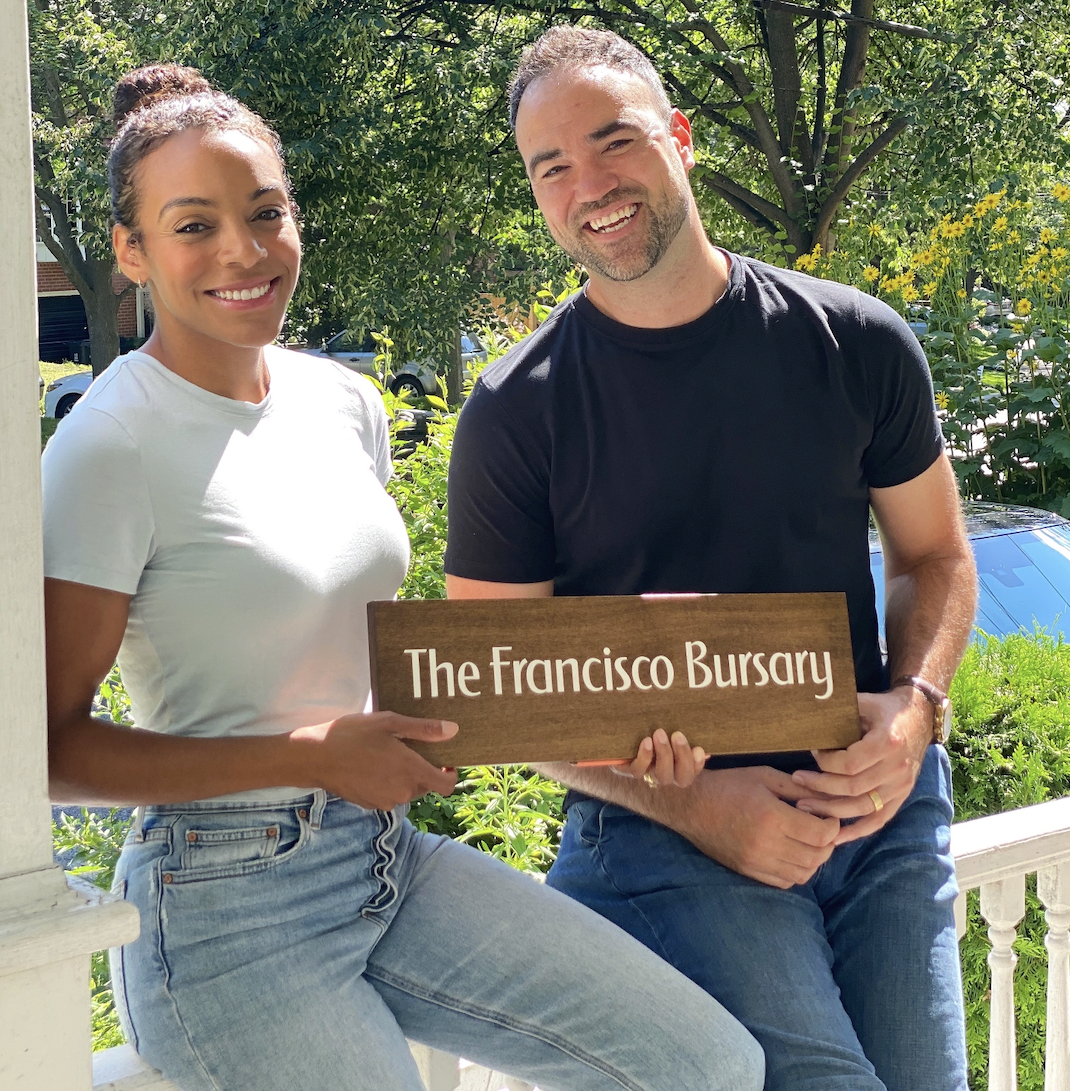 Newly available in September 2021, the Francisco Bursary will be awarded annually to a Black or Indigenous Rotman Commerce student in financial need. The award is an embodiment of shared family values: the power of education to shape lives, the belief in helping others, and the pursuit of a more equitable world.
Mike and Quinn Samardzic are committed to giving back, and are thankful for what they have in their lives. Amid ongoing global challenges, they aim to emphasize the value of education in creating positive change.
"The beginning of the COVID-19 pandemic was coupled with a highlight on racial inequalities, and the different challenges that marginalized groups have been up against…there has been a lack of opportunity for these groups to acquire generational wealth or financial literacy, and we wanted to take a step in levelling the playing field" says Mike.
Quinn added, "My parents immigrated to Canada from Guyana. Education was a huge priority for them and was what transformed the lives of myself and my sisters. To me, education has always been a vehicle that can change the trajectory of someone's life." Quinn and Mike both completed their post-secondary degree with a focus in marketing and are now successful professionals in their field.
Mike shares that "Quinn's family name was a natural fit for the scholarship - it's a wonderful opportunity to pay homage to her family in representing how education can change a life for the better. Our kids can remember the influence of their legacy." It is important for the couple to make their families proud, and to inspire their children to give back in the future.
Both Quinn and Mike wish to inspire recipients of their awards, and others in the community, to pay it forward. Their long-term hope is for financial constraints to no longer be a barrier for students in marginalized communities from pursuing a post-secondary education. In speaking about the decision to set up the scholarship with Rotman Commerce, Quinn shares that "Martina Simmonds at the University of Toronto was a valuable connector, and the Advancement team shared our vision and understood its significance to our family. Seeing the importance of the initiative, Rotman Commerce was also able to offer us a donation match which will help enable us to make a stronger impact for years to come."
With the creation of an award like the Francisco Bursary, Mike and Quinn are confident this can start to make students feel supported, break cycles of struggle and create progressive successes.
To donate to the Francisco Bursary, please follow the link below.
July 28, 2021