Career journey advice from your RC fresh grads
"The job search process is a job in itself. Feeling confident during interviews takes practice – and a lot of time on researching the firm and industry." – Emily McCullough (BCom '20)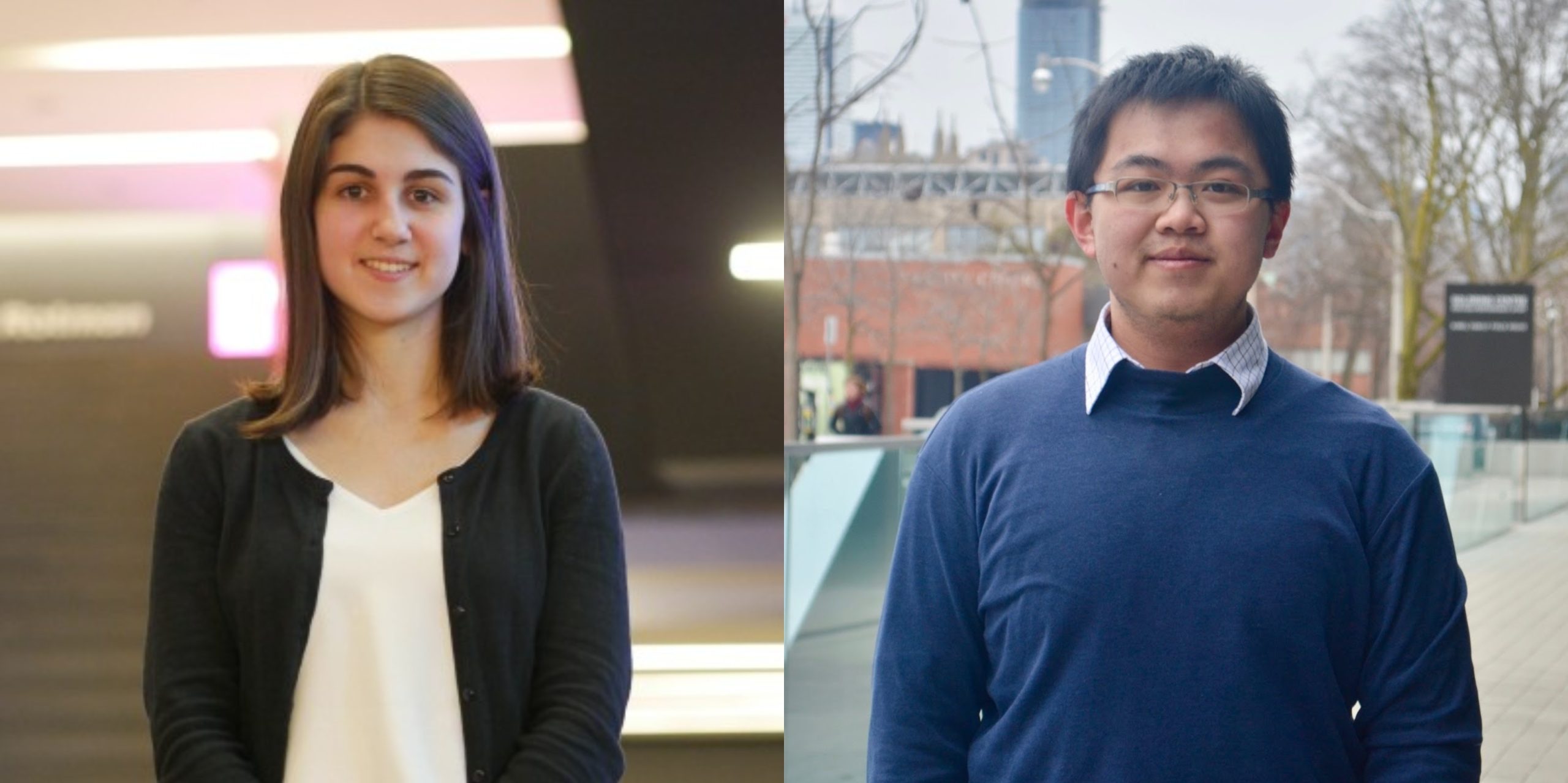 Applying for a job or internship to build up your work experiences can be stressful and overwhelming. Fresh grads Emily McCullough (BCom '20), a Marketing Specialist at Bell Canada, and Larry Liu (BCom' 21), a Staff Accountant at Ernst & Young (EY), share their experiences at RC and advice to current students who have successfully completed their recruitment process. 
Extracurriculars are key to self exploration  
Emily understands the pressures of the job search experience and the various hurdles that come with the recruitment process. The breadth of resources available at Rotman Commerce was instrumental to her success, "I had a support system that I can count on, and Career Educators who walked me through the process. They gave me advice at each stage and helped me to articulate my experiences during interviews." 
While at RC, Emily was involved in First-Year Learning Communities (FLC) as a senior peer mentor, worked with Career Services as a career peer advisor, and was president of Ascend UofT. Emily encourages participation in extracurricular experiences. "Be open to opportunities, especially those that you don't think you would like! Those are the opportunities that teach you a lot about yourself. You may even end up changing your career path because of it – I certainly did."   
She also reminds RC students to make sure to enjoy every step of your career journey. 
"Don't worry about having it all mapped out. I still don't have it figured out and that's fine! As long as I am growing and learning about myself, that's all that matters." 
Build genuine relationships for new opportunities 
Larry Liu was also a part of the FLC program – initially as a mentee before giving back as a senior peer mentor in his final year at RC. He shares how he and forty other like-minded individuals worked alongside Academic Services to reduce barriers and helped first-year students to transition into their university life. "It was the highlight of my undergrad as I met more people and felt more connected with the Rotman community," said Larry. 
Like Emily, Larry found it challenging to familiarize himself with the job search process. "I think it was hard for me to get used to the fact that job applications are not like tests or assignments at school; sometimes, trying your best doesn't always lead to good results." Despite the frustrations of receiving rejection letters, Larry viewed this to be a learning experience and a time of self-exploration.  
"Looking back, I would say that it was a rewarding journey where I got to know myself better and made many close friends along the way," said Larry. 
Larry's advice to current RC students is to cherish your close relationships and to support your friendships. "For introverts like me, there were many instances where I was pushed to join events and competitions to support my friends. I ended up liking it more than I imagined. School was hard, but it will be harder if you don't have others to share the ups and downs with you," said Larry. 
As for the next steps in their careers, Emily hopes to grow and develop in her role as a Marketing Specialist at Bell Canada. "The next steps are always changing. It might not be what you originally thought – and that's ok! I'm all about improving my transferable skills and being open to wherever my career takes me." Similarly, Larry has his eyes set on the start of his professional journey while embracing the possibilities of new opportunities, "I'm focused on getting my CPA designation right now. As a young professional, I am open and willing to try any opportunity." 
January 14, 2022