3 career tips to discover your strengths in the new year
"This is not about fitting you into a role. It's about discovering which options work best for you."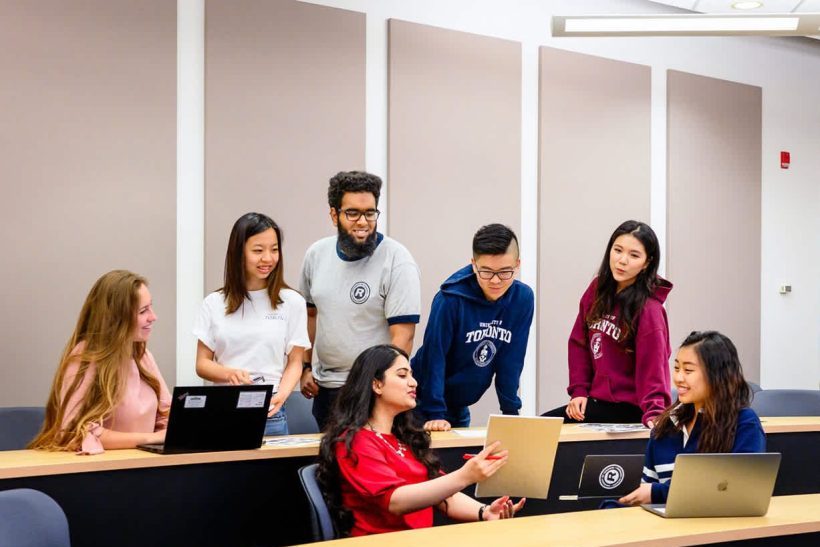 In the blink of an eye, we're rolling into a new semester. In a three-part series, we'll be sharing ten tips from RC Career Services on how to position yourself for success in the new year!
The RC Career Journey
Where are you on your RC Career Journey? RC career educators Mary Giamos and Mollo Miller explain that it's an ongoing and exploratory process that will help you discover your strengths, develop a professional toolkit of resources to help you communicate your strengths to potential employers, and build career management skills, and gain relevant and transferable experiences. The result – a meaningful and rewarding career. Here are three career tips to kick start the discover phase of your RC career journey!
Discover
"This all really starts with you knowing your skills, values, interests, motivators , and personal attributes. It's not a linear process; it's an evolving cycle of reflection and exploration, skill-building, development and gaining experience."
1. Take time to self reflect and explore  
Check in with yourself and ask: 
What makes me feel successful? 

What skills do I enjoy leveraging?

What projects have I done in the last year that I'm proud of? 

What experiences would I describe as very rewarding?

What do I like/dislike the most about my current or past work including class group work? 

What kind of impact do I want to have?
Which classes have I enjoyed most/least and why?
Do I prefer working independently or as part of a team (e.g., project manager)?
After answering these questions, Mollo shared it's important to "pay attention to where there is repetition or overlap to your answers. Pay attention to these places for career opportunities."
2. Gather relevant sources of information to support your career decision-making. 
Once you've reflected on your personal inventory, book a career coaching appointment with an RC career educator and explore your options through further reflection, using career assessment tools such as Career Leader. Refer to career guides designed for business students and monitor the labour market to identify trends and information relevant to organizations, industries, or fields of interest. Your career educator can direct you to these resources.
3. Attend information sessions
Check out employer information sessions listed on RC Portal and learn more about their career opportunities, workplace culture, vision, and mission. Use these sessions to identify experiences, skills, knowledge that employers value and see how they match up with your own. This will help you tailor your applications and interviews to their positions.
Stay tuned for part two for career tips on resources to develop your professional toolkit.
January 6, 2022