Varsity Blues brings home OUA Championship title
"With the 2020 season cancelled due to the pandemic, everyone was eager to get back on the field and play some meaningful baseball."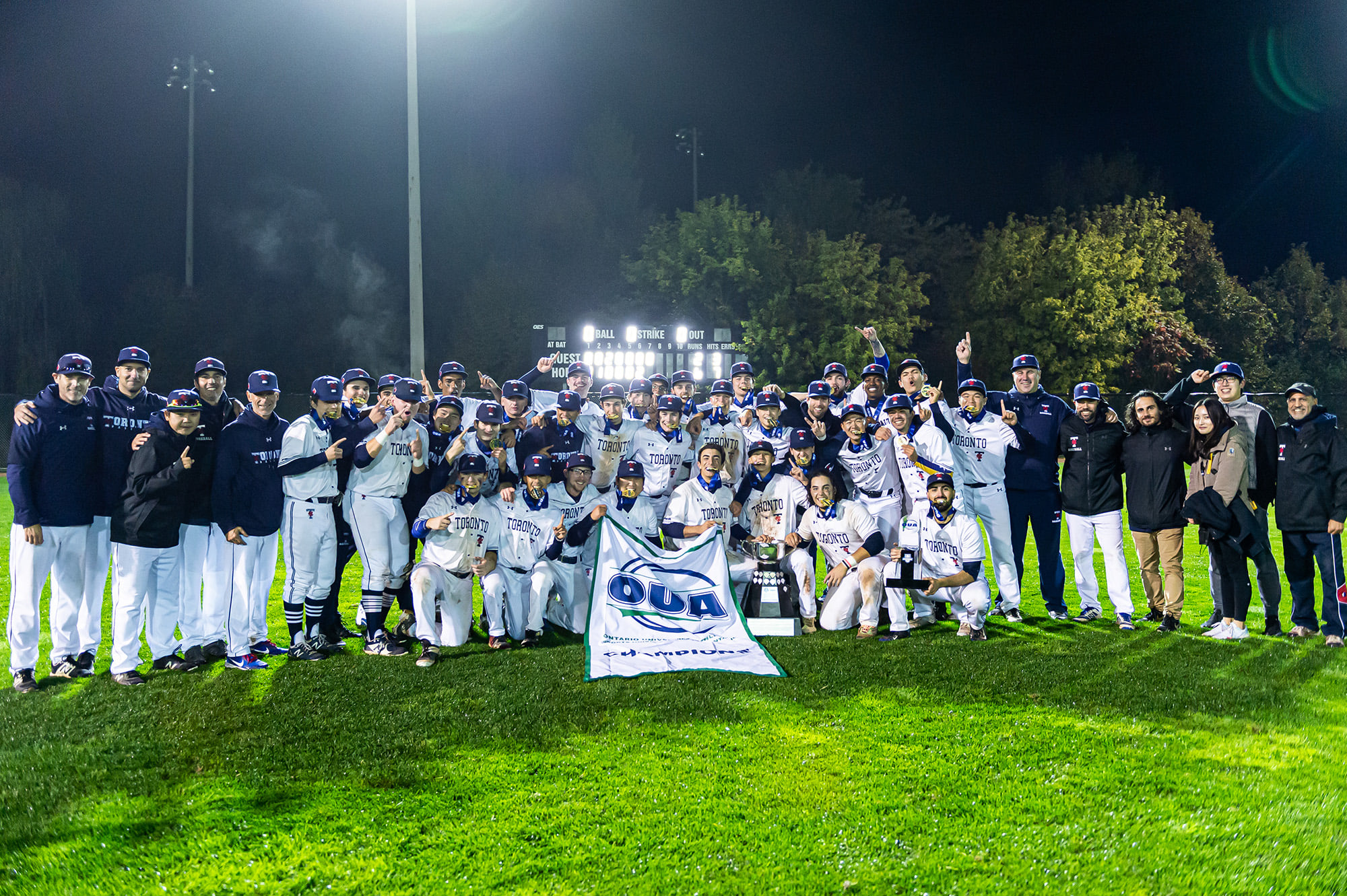 The University of Toronto Varsity Blues men's baseball team successfully defended their provincial title with a 6-2 victory over the McMaster Marauders in the Ontario University Association (OUA) championship final. Our six Rotman Commerce athletes reflect on the team's journey for this season.
Back on the field 
The Blues started this season with a strong determination to make it to the finals, after back-to-back appearances in 2017 and 2018. They earned silver after a 10-inning game with Laurier in 2018, and last won the title in 2017 – their fifth in program history. "With the 2020 season canceled due to the pandemic, everyone was eager to get back on the field and play some meaningful baseball," said Jack Hewitt (BCom '23).
Exercising team confidence
Joon Choi (BCom '25) shared that both the coaching staff and players placed a great significance on carrying yourself with confidence around the field—both individually and as a collective unit. He believes the team's culture influenced his self-esteem.
As a result, the Blues carried out a perfect 16-0, making this their sixth OUA title in program history, and the first since 2017.
"From getting to know one another to the long bus rides, and to finally raising the trophy at the end, this season was a truly amazing experience for all of us," said first-year student, Ricardo Reyes (BCom '25).
Juggling academics and baseball
However, the journey to this big accomplishment was not an easy one. Owen Taylor (BCom '25) reflects on the challenges of time management as a student athlete. "Early morning workouts, late-night practices, and long road trips all add up – it can be a challenge to also focus on assignments or upcoming tests."
Looking ahead for the Varsity Blues
For the upcoming seasons, Jakob Cellupica (BCom '25) shared that the team hopes to build on this year's success by dedicating more time to training the new first-year players, while developing their own individual skillsets. "We will continue to work hard on the field, in the weight room and in the classroom," he said.
For more information, scores and highlights on your favourite U of T athletes and teams, please visit www.varsityblues.ca.
October 28, 2021