Take ownership of your career: perspectives from an international alum
"If no one tells you, ASK. You're in control of your own career."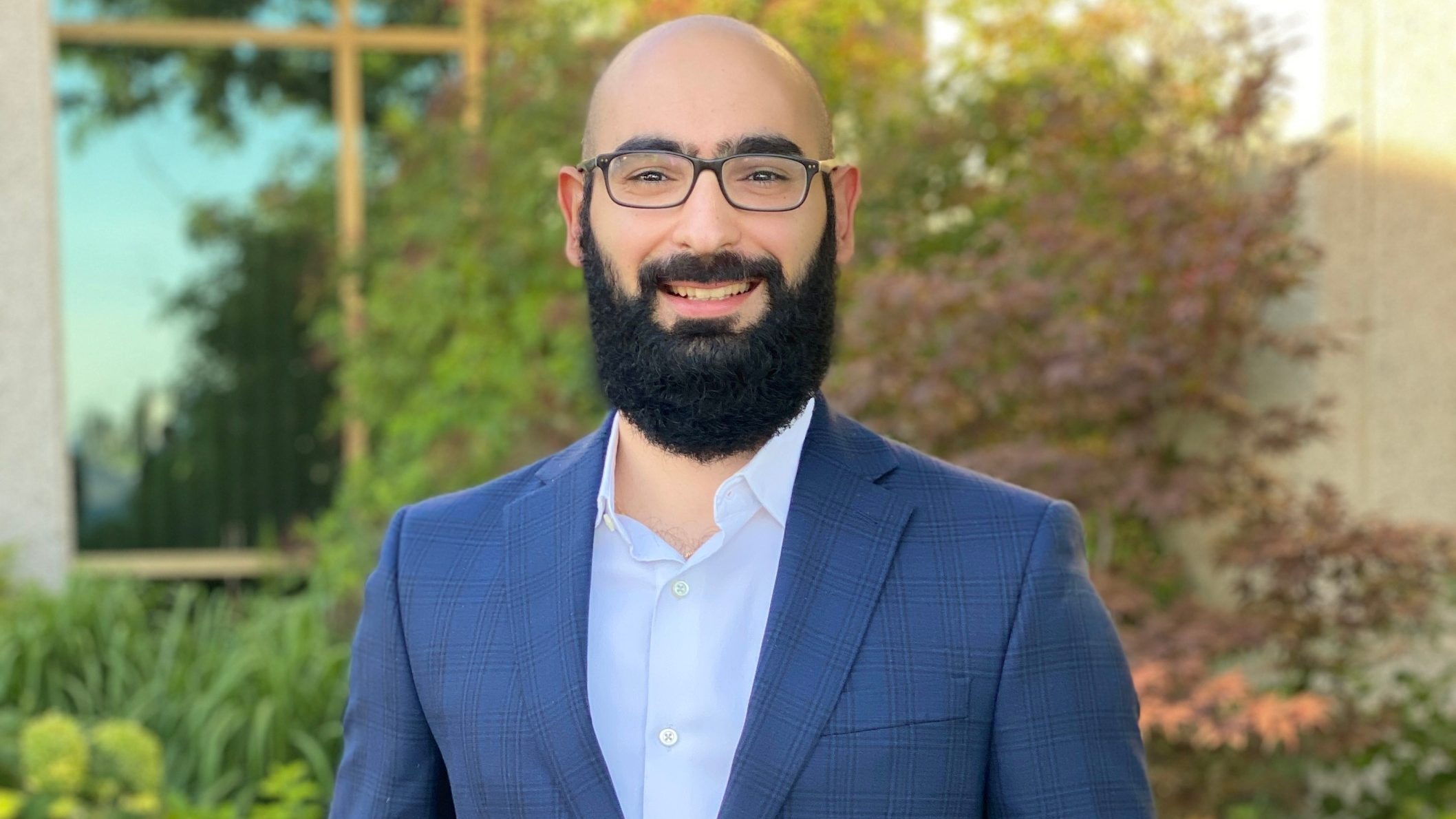 Jad Azar (BCom '17) wasn't sure what he wanted to do when he started at the University of Toronto Mississauga campus. He also found that as an international student, he wasn't sure where to go or who to ask for support. Now as a strategy and operations manager at DoorDash, Jad has advice that he hopes is helpful for current Rotman Commerce students.
Don't be afraid to ask for support
Originally from Lebanon, Jad transferred to Rotman Commerce in his second year at U of T. "One of the best parts about the University of Toronto is how much support there is for students." However, he also acknowledges that it can be hard to navigate when there are many places to look. He wants current students to know that the best thing they can do is to "ask or search for it; don't assume it isn't available or that you have to find it elsewhere—like I did." For example, at first, Jad felt disadvantaged by the language barrier and later discovered there were many on-campus language resources available, like the CIE's Language Exchange Program.
Early career
As an international student, Jad didn't know that it was common to engage in internships, work-study opportunities, and volunteer experiences. In his third year, with some serious hustle, he landed a transformative experience at IBM as a financial analyst intern. There, he learned important interpersonal skills and how to navigate corporate life.
After graduation, Jad accepted a consulting role at Accenture. He was excited to start his career in consulting because he could support and learn about a variety of industries, build impactful relationships, and gain valuable experiences. After three and a half years, DoorDash recruited him to join their Strategy and Operations team. Leaving consulting to join what he calls "a very competitive industry that is high growth and very rewarding" was an opportunity to continue to push himself and grow.  
Entrepreneurship
One of the reasons Jad decided to work at DoorDash was that it built on his experience as a consultant and entrepreneur. He always has a "side hustle"; it's what keeps him motivated. At the time, he started a clothing company with another Rotman student for a year. Afterwards, he was supporting his father's food business (Kitchen59) which gave him the transferrable skills to work in the food and tech industry.
In between those two experiences, Jad and two friends started a board game company. They noticed a gap in the Lebanese market; most board games were imported and in English. They wanted to celebrate local experiences and humour by offering games in Arabic and English (@zellomat2ello). "In starting your own company, you wear so many different hats and there is often no one to tell you what to do next; you are doing marketing, product development, and strategy all at the same time." He also shared that this means learning as you go and "failing in the process," which is something he is experiencing as the company looks to expand internationally.
Take your time
"Take the time to learn how to balance your work, social life, and other pursuits—you will learn by failing, and that is okay." There is a lot of pressure on students to succeed—from themselves, parents, professors, peers and others. University is a learning experience; be patient with yourself and know it's okay to make mistakes. Often those are the most transformative and helpful experiences, even if they don't seem like it at the time.
Jad identifies taking time for self-reflection, building relationships, and intentionally creating your personal brand as essential to his career journey. He wishes he'd taken the time earlier to assess his strengths, interests, values, and motivators. On reflection, he realizes that at times, he waited for someone to guide him, and wants students to know: "If no one tells you, ASK. You're in control of your own career."