Supporting communities from sea to sea
For incoming Rotman Commerce student Rebeca Alarcón, being selected as a Lester B. Pearson Scholar is an opportunity to pursue her passion for business studies with social impact.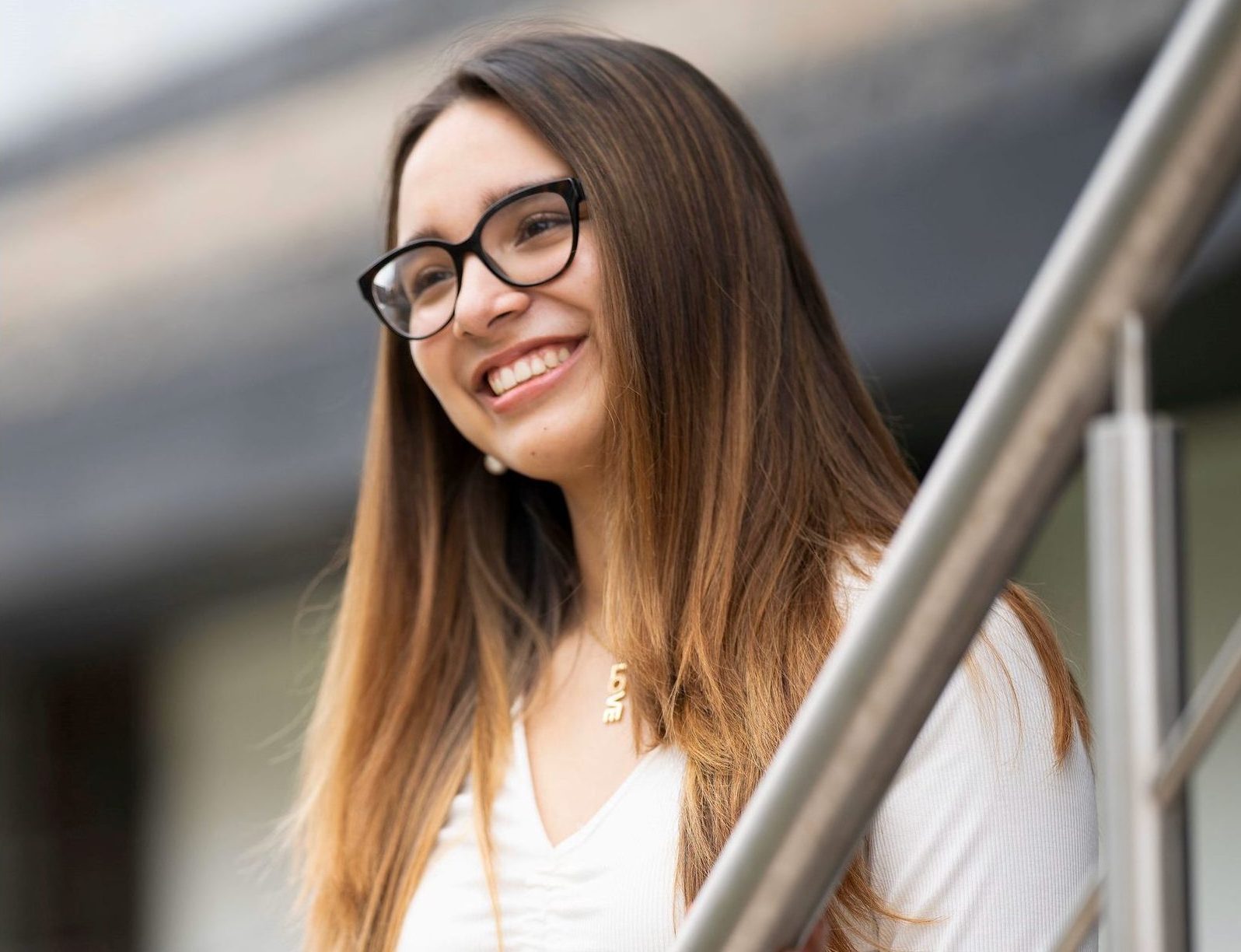 The Lester B. Pearson International Student Scholarship is U of T's most prestigious and competitive scholarship for international students. This award recognizes outstanding students from around the world who demonstrate exceptional academic achievement and creativity and who are recognized as leaders within their school. The scholarship will cover tuition, books, incidental fees and full residence support for four years for approximately 37 incoming first year students. 
"The driving force behind my academic pursuits is my earnest desire to find solutions to socioeconomic problems," said Rebeca. In her hometown of Lima, Peru, Rebeca was involved in initiatives that developed her entrepreneurial skills and supported others in her community through effective action.
One such pursuit occurred through her role as Executive Director for Kelka, a nonprofit organization dedicated to promoting education through two main programs. The first, a volunteer program, provides classes to children from all over Peru. As Executive Director of this program, Rebeca assisted in recruiting volunteer instructors from Peru and nearby countries, such as Argentina and Guatemala. She was also involved in the creation of Kelka's second program, Writers for School, which develops educational material for instruction in communities and schools across Peru.
"I learned the importance of adaptability, initiative and commitment to a group of people in creating Kelka's programs," said Rebeca. "Moreover, I realized that social projects create a positive economic and social impact on vulnerable communities. About myself, I learned that so long as I follow my passion for helping people through projects and entrepreneurship, I will find ways to do so despite unprecedented situations such as COVID-19."
Rebeca also founded her company Somnium, an initiative dedicated to promoting social inclusion. The company's best-known product is "2050", a board game and app that shares small, positive, and sustainable actions people of all ages can adopt to do their part in bettering the world. As part of this venture, Rebeca worked alongside the Union of Blind People of Peru to publish educational material written in Braille. Somnium was ranked as the second-best Peruvian company in the International Company of the Year competition in 2019.
"Through Somnium, I was able to help people both inside and outside the company," said Rebeca. "In this way, I realized the direction I wanted my business career to take. I also discovered my natural passion for motivating my team and always providing my customers with the best quality products."
Rebeca's passion for creating positive impact, together with her company's success, led her to be personally invited to give talks about her experience at some of the world's most prominent youth-serving NGOs.
"Taking on these sorts of leadership roles inspired me to continue following my passion for helping people, not just through words, but through constructive action," said Rebeca.
Coming to U of T to pursue her passion for social responsibility was a dream come true for Rebeca. "For me, this is an opportunity to experience transformative educational opportunities and be part of a diverse community home to innovators, critical thinkers and inventors," she said. At U of T, she hopes to transform her community through entrepreneurship and navigate the complexity of the technology industry to create social impact.
"I am grateful to God, my family, teachers and friends for supporting me. I am also very thankful to the University of Toronto for giving me this opportunity. I'm honoured and humbled to be selected as a Lester B. Pearson scholar, and can't wait to join a community of young minds that will be used as agents of change to construct a better future."
June 30, 2021