Support your mental well-being with RC resources
To make the most out of your university experience, we want to empower you to discover the resources you need to feel and do your best.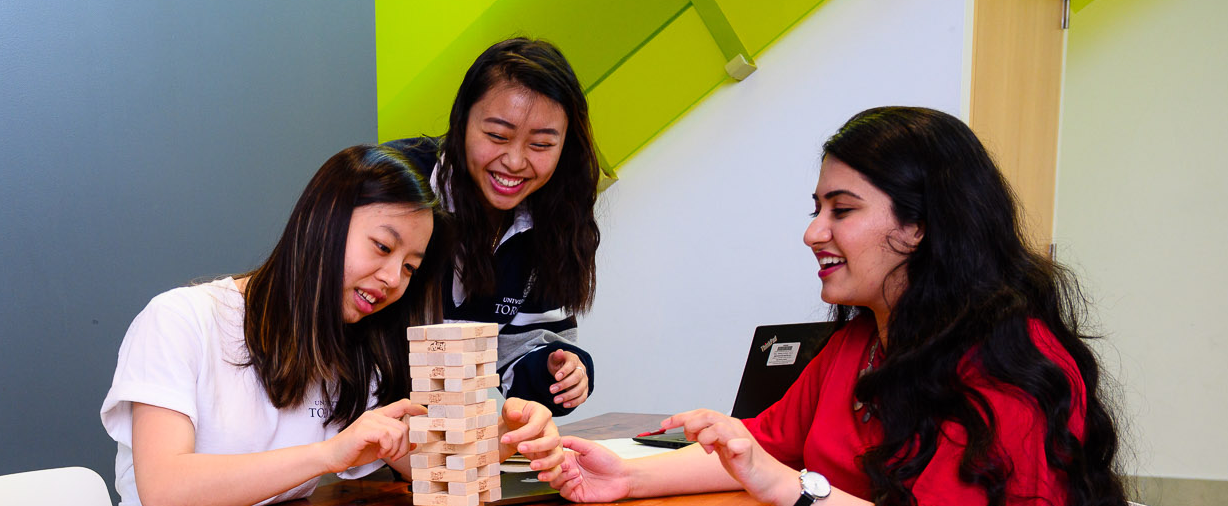 Mental well-being in changing times
It's essential to maintain a positive balance academically, socially and mentally to make the most out of your university experience. We know how challenging it can be to juggle day-to-day responsibilities and a social life while studying remotely and even as we transition back to some in-person activities, which is why Rotman Commerce continues to provide mental wellness resources you can access with a click of a button through Quercus, also known as Rotman Commerce Health & Wellness.
The RC community is here for you
Aman Chohan, Assistant Director of Student Life, provides a detailed explanation of each of the Quercus course resources.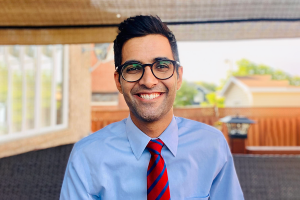 "We know that there is no cookie-cutter model to a mental wellness program, which is why we provide a variety of programs for students."

Aman Chohan, Assistant Director, Student Life
There are six main sections within the Quercus course: Flourish, Monthly Challenge, Let's Talk About It, Chat with Aman, Exam Jam and Resources.
Flourish is a Health & Wellness series consisting of 10 independent workshops throughout the semester that provides the skills and tools to "live better and feel better." These workshops are held every Tuesday (in-person) and Thursday (virtual). You can attend all the sessions or some – decide what works best for you!
Monthly Challenge consists of holistic well-being challenges you can participate in, as well as a draw you can enter at the end of each month!
Let's Talk About It provides a safe space for students to discuss difficult topics, such as failure, loneliness, and imposter syndrome with their student panel, while sharing ways to deal with various challenges.
Chat with Aman was implemented during the pandemic for students to learn more about the ways to get involved on campus, the resources available, or to seek advice from Aman.
Exam Jam will be an opportunity for you to destress, socialize, and share tips on preparing for finals! This section will be accessible when it is closer to exam season.
The Resources section provides a collection of RC and U of T resources you can go for help such as tbe UofT Student Mental Health Resource, our dedicated RC counsellor – Lily, My SSP, and Navi, a chat-based virtual assistant to guide you through resources available at UofT.
Words of Advice from Aman
"Carrying the burden by yourself isn't easy, and you don't have to do it alone. We want to help you unload it – to be as free from it as possible," shared Aman. If you don't know where to go for help, come talk to or talk to an upper-year student to help you find the best support for you."
For more information on mental health and wellness resources RC and the University offer, visit the Rotman Commerce Health & Wellness Quercus page or contact aman.chohan@utoronto.ca.
October 14, 2021