Smashing it on court and in the classroom
Canadian badminton star and Rotman Commerce student Michelle Li is going for gold both on the court and in the classroom.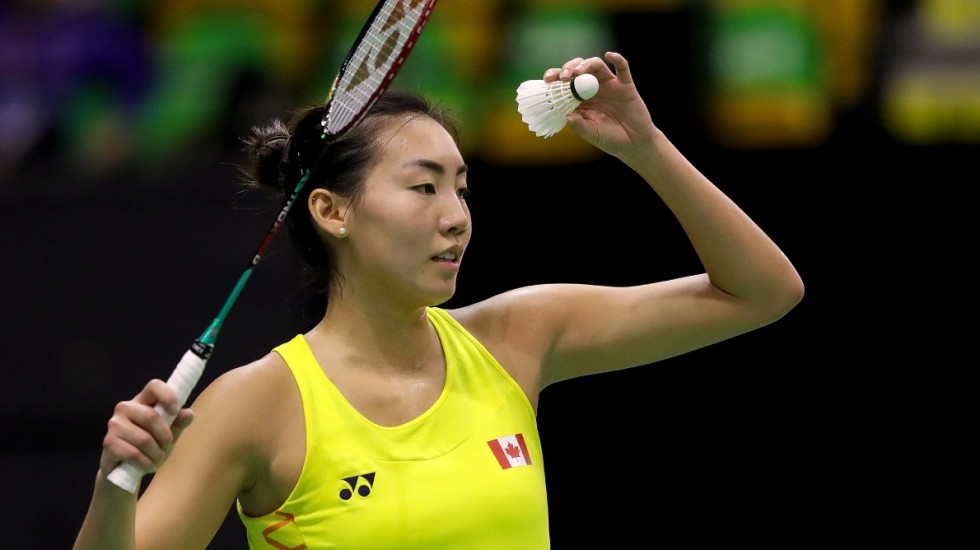 "My badminton career has more similarities with an RC degree than meet the eye. Both are like a personal project to me – I put in a lot of hard work to meet my goals and see just how far I can go and what I can accomplish."
"The most successful Canadian female badminton player ever" according to the Canadian Olympics Committee, and with top finishes at major domestic and international competitions such as the London 2012 Olympics, the Pan Am Games and the Commonwealth Games, Michelle has worked towards badminton stardom with a second goal on track – her Rotman Commerce degree. For Michelle, the two pursuits go hand in hand. A fundamental understanding of the business world equipped her with a sense of confidence and a relevant skillset applicable to any professional space.  
Academics and beyond
It's no surprise that juggling a professional sports career while working towards a university degree proves challenging at times. However, Michelle finds that her personal interest in many of her RC courses helps keep her engaged and motivated. This semester, while representing Canada at several international tournaments, she is taking RSM225: Legal Environment of Business, as well as RSM333: Corporate Finance.  
"Learning about concepts such as liabilities and regulations in my business law class is enriching and powerful. Since many of my friends are currently in the process of starting their own business, I'm able to see what I'm learning in real life!" 
Michelle adds that she especially enjoyed taking RSM260: Organizational Behaviour last semester. Among several other topics of focus, the course highlighted negotiations and the qualities that make them successful, which she found particularly applicable to her own experiences negotiating contracts as part of her badminton career. 
Furthermore, the RC environment facilitates the creation of important connections and friendships for Michelle. "I'm so grateful for all the experiences I've had and the lessons I've learned so far at RC," she said. "I love meeting new people and connecting with my professors, who I'm very grateful towards in how accommodating they've been with all of my competitions and travelling for badminton."  
RC in real life
Beyond the development and application of relevant skills, Michelle finds that her experience at RC provided her with a general understanding of the business world relevant to conversations with people she meets at tournaments all over the world. "The fact is that in today's world, topics of conversation like economic conditions and the state of the stock market are always on the tip of everyone's tongue," she said. "I feel that the experience I've had so far at RC and the courses I've taken have helped me better understand the world, and in this way have meaningful conversations with people of different backgrounds and viewpoints about what's going on in current events."  
Future opportunities
Outside of her badminton career, Michelle is considering a variety of other potential career paths. "I do think I will eventually pursue opportunities beyond sports," she said. "For me, I'm involved in badminton more for the game than for anything else, so in terms of my career, I'd like to explore other paths as well." While she is currently taking things one year at a time, Michelle shares that she might like to one day work in a corporate setting to gain experience and leverage her RC degree. Additionally, she aspires to ultimately launch her own business, such as a gym or a café.  
"Whatever I end up doing, I have no doubt that my RC degree will prove an asset. Beyond a basic skillset, RC has provided me with the confidence to move forward in a range of different paths and opportunities."
March 31, 2022   
Recent features in the media