Rotman Commerce team takes top honours at International Youth Leadership Finance Summit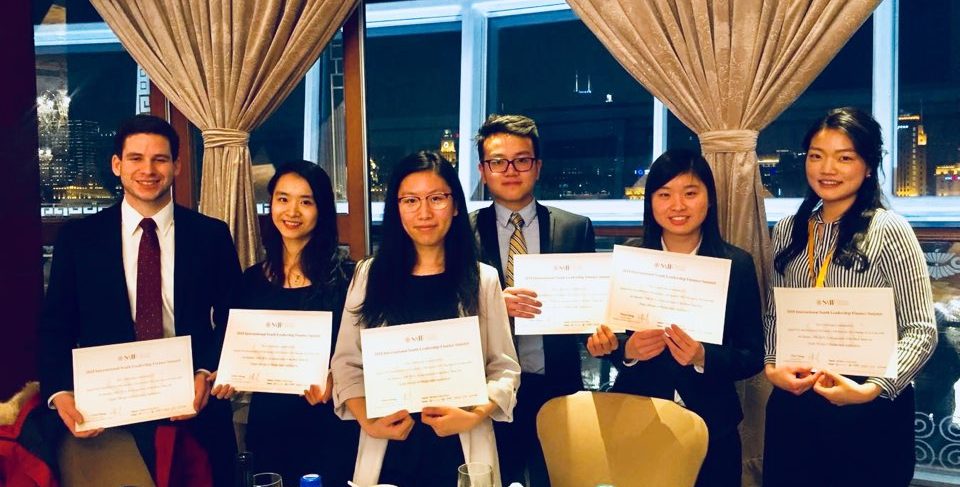 A team of six finance students from Rotman Commerce emerged victorious at the 6th Annual International Youth Leadership Finance Summit, held from January 27 to 30 in Shanghai, China.
Hosted by the Master of Finance Program at the Shanghai Advanced Institute of Finance at Shanghai Jiao Tong University, the Summit attracted over 1,000 participants from world-class institutions, including Peking University, the London School of Economics and Political Science, Pennsylvania State University, University of British Columbia, National University of Singapore, University of Hong Kong, the Chinese University of Hong Kong, Taiwan University, and National Chengchi University. This year's Summit focused on FinTech and provided an interactive learning platform for outstanding undergraduate students, that allowed them to cultivate their leadership, communication, and organizational skills. At the same time, students had a unique opportunity to interact with industry leaders face to face.
After several rounds of competition, 130 students, from 25 top-class universities and colleges across the world were shortlisted in the final competition, which tackled the pressing FinTech issues of robo-advising, data mining, and blockchain application. The Rotman Commerce team pitched EcoGen, an app-based reward/penalty system that leverages AI to alleviate environmental concerns in developing countries.
Fourth-year finance specialist, Angela Yan was a member of the championship team. For Yan, the experience helped her understand first-hand how business can combine with technology to create potentially revolutionary change – and how she can be a part of it. "One thing that I learned from this experience," she says, "is that I should never underestimate what younger people, including myself, can achieve together. New ideas really do start from discussions in a group of young minds."
The winning Rotman Commerce team of So Yoon Ahn, Keswick Chu, Shaylene Li, Kar Kei Lam, David Manaster, and Angela Yan won a cash prize and each team member took home a CFA subsidy.
More information on the 2018 competition can be found here.
February 20, 2018