Rotman Commerce hosts new case competition for GTA high school students
On March 15, nine teams of high school students from across the GTA will compete in the final round of Rotman Commerce's inaugural Boardroom case competition.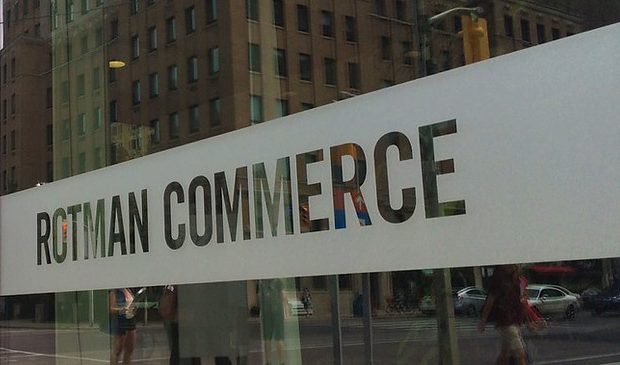 Organized by the Rotman Commerce Alumni Steering Committee, and sponsored by Deloitte and Longview Solutions, the Boardroom is a two-round business case competition designed to offer high school students a chance to participate in a staple of university-level business study. The first round of the competition attracted nearly 300 students, who submitted entries online. From these submissions, the final teams were selected. They will present a follow-up case to a panel of industry and alumni judges. At the end of this round, the top three finishers will be asked to present once more to determine the first, second, and third place winners.
The Boardroom Competition is part of an effort by Rotman Commerce to provide opportunities for young business talent to hone their skills and explore business as a study option prior to applying to universities. For John Power (BCom '86), CEO of Boardroom sponsor Longview Solutions, the event is a chance to give prospective students a taste of what's in store.
"The Rotman Commerce Boardroom Case Competition offers students an opportunity to network with peers, sharpen their analytic and presentation skills and gain a perspective on what to expect when they enter a world class business school," he says. "As a Commerce grad myself I had the benefit of seeing how these activities can provide insight on career options beyond University. Longview is excited to play a role in making events like this possible and helping groom tomorrow's business leaders."
The Boardroom Case Competition will be held on Wednesday, March 15, 2017 from 9:30 AM to 3 PM at Kruger Hall, 119 St. George St.
March 14, 2017