Rotman Commerce Competition Team: Building business leaders through experiential learning
Whether it be a challenge to problem solve or a demand for strategic thinking, members of the Rotman Commerce Competition Team (RCCT) share how case competitions are integral in building their skillset.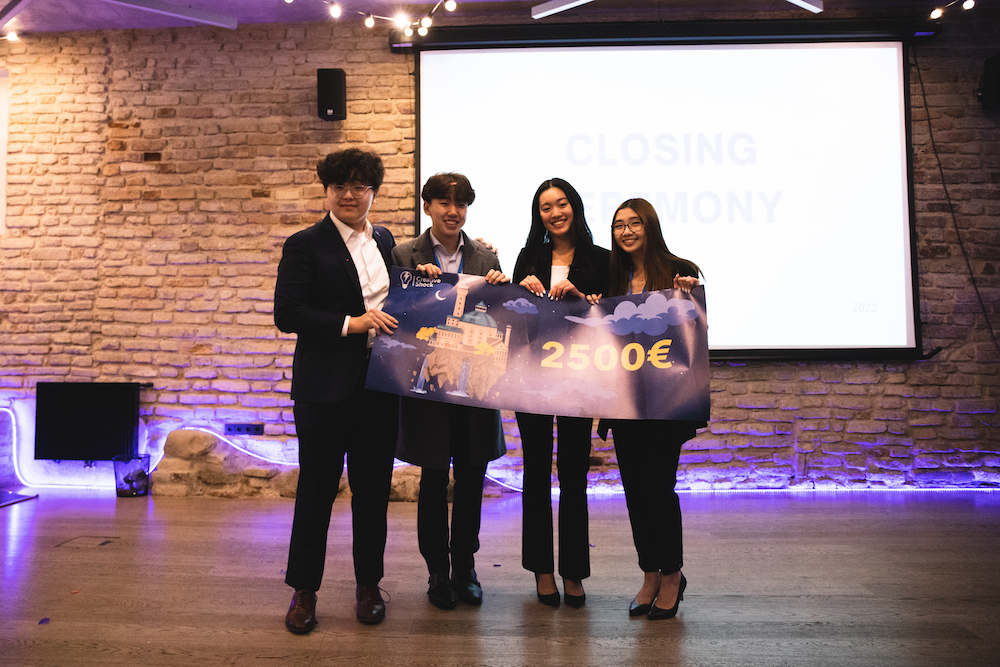 Embarking on new opportunities
Travelling all the way to Lithuania, four members of RCCT—Chloe Chau, Adam Huang, Julia Li, and Kevin Roe—competed in Creative Shock last November. As a global social business case competition, participants are tasked with solving finance, marketing and strategy problems. Through hours of hard work and dedication, the team successfully placed first out of 170 competitors. Julia shares, "Our team walked away with a more empathetic and personalized view on businesses working from the ground-up."
While exploring a number of clubs offered at Rotman, Annabeth notes that Rotman Commerce Competition Team's (RCCT) international and skill-developing opportunities stood out to her. "Representing the University of Toronto on the international stage not only boosted my problem-solving skills but also solidified why I wanted to join RCCT."
Navigating a challenge
"As cliché as it may sound, the best way to navigate ambiguity is to embrace it."

Annabeth Lin, BCom '23
Preparing for case competitions is an exciting process—but it does come with its many challenges. When tackling cases, Annabeth shares that the biggest challenge involve handling ambiguity. "Ambiguity in cases often comes in different forms—ambiguity in the problem, situation, and solution direction. Asking 'why' the problem exists, as well as 'why' the team is taking a particular direction are immensely helpful to navigate ambiguity."
The need to think critically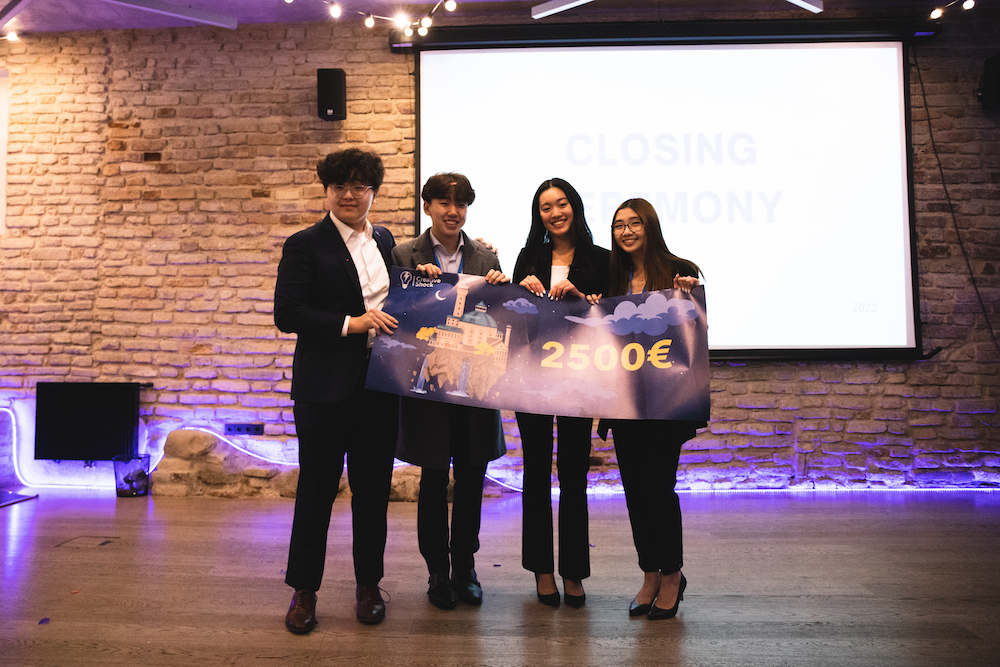 From business owners to community members, the Creative Shock Competition was an opportunity to think innovatively when considering multiple stakeholders. With limited time available for solving a case, Julia stresses the importance of thinking quickly. She notes, "Creative Shock is an opportunity to improve students' strategic thinking by challenging them with real marketing and management issues, along with promoting social businesses all around the world."
Growing personally and professionally
With her avid involvement in RCCT, Annabeth was able to develop a growth mindset. "I reflect on each case competition I competed in, whether that be areas I did well in or areas for improvement." She highlights the problem-solving and analytical skills developed over time, ultimately preparing her for a future internship in consulting.
Making a social impact at the Creative Shock Competition
"Overall, this was a unique learning experience no other competition has offered before."

Julia Li, BCom '25
Through its special organization, the Creative Shock Competition allowed participants to closely interact with the business they were solving cases for. Julia shares, "The final round case was about a restaurant that employed people of disabilities in Vilnius, Lithuania. It was also the restaurant that the competitors ate at the night before the competition!" By listening to the founding story from the restaurant owner, Julia emphasizes the new perspective on social businesses the competitors gained. "While staying profitable is an important goal for the business, it is more meaningful to make a positive social impact on our communities." With a chance to take your skills to the next level, case competitions continue to be a valuable experiential learning opportunity unlike any other.