Rotman Commerce case competition round-up
Through their commitment, collaboration and leadership, RC case competition teams performed exceptionally well in this semester's competition lineup, with many achieving top results.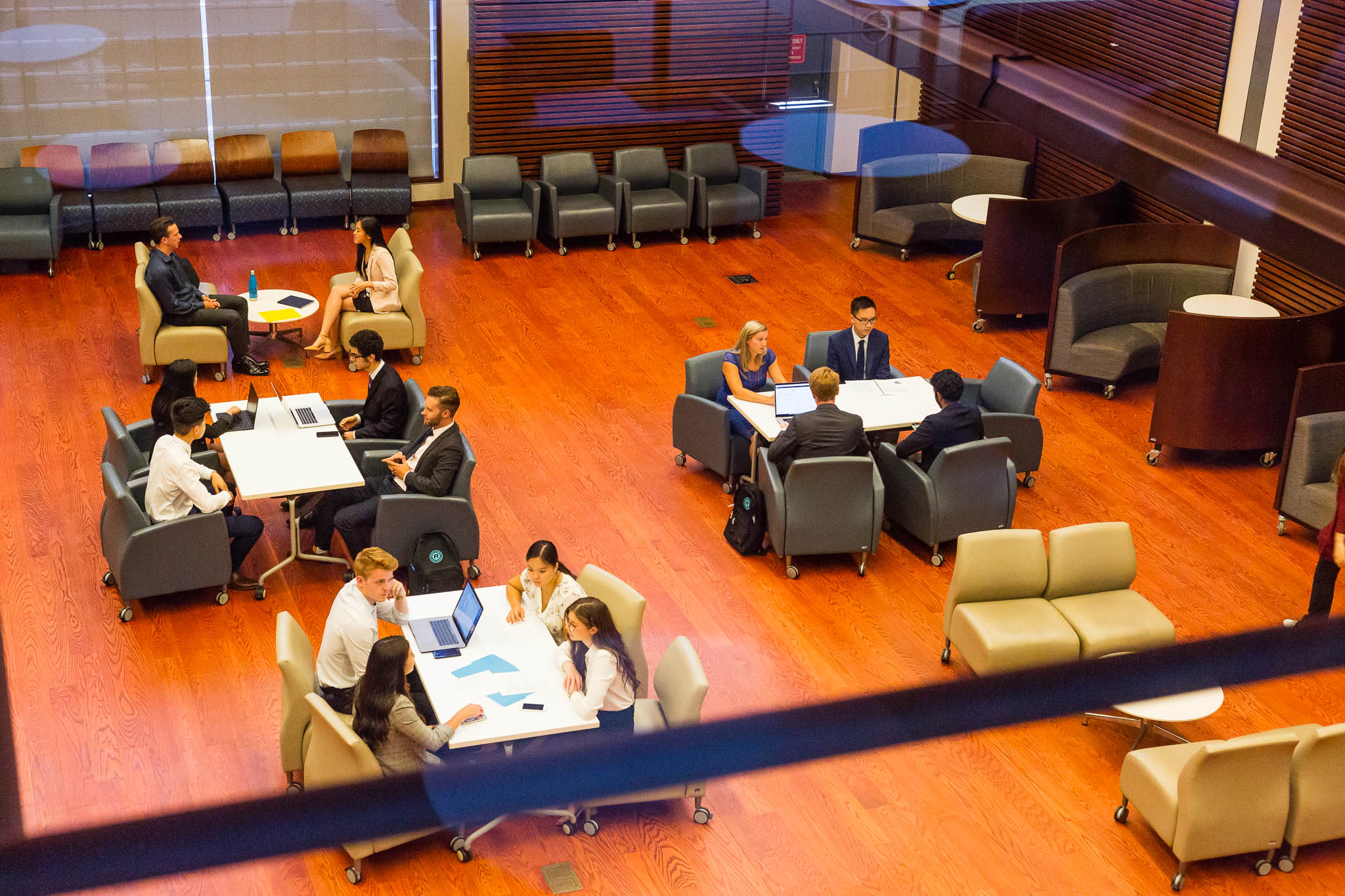 This past semester, the hard work and dedication of RC students paid off with outstanding results in a number of case competitions. Below are some of the highlights and noteworthy placements from competitions taking place virtually across Canada and the globe.
Inter-Collegiate Business Competition
As Canada's largest undergraduate case competition, the Inter-Collegiate Business Competition (ICBC) is hosted annually by the Smith School of Business at Queen's University. Students participate in one of the event's eight different competition streams, each based on a different discipline of business from finance to marketing. This year's first-place team in the Business Policy stream consisted of Richard Adashkevich, Susanna Zhao and Hannah Tang. The team describes the competition as "a great opportunity to apply our writing, strategy and presentation skills to a challenging business problem. Working as a team was a fun, exciting way to analyze new industries and markets – especially under the 5-hour time crunch!"
CBS Global Case Competition
Taking place virtually from Denmark, this year's first-place team in the CBS Global Case Competition consisted of Ryan Williams, Hannah Tang, Minyi Wang and Michael-Anthony Dawes. When reflecting on their experience, the team concludes that "CBS Global gave us a chance to investigate and learn about environmental sustainability through a business perspective. It was a fun experience that challenged us to think outside the box and create innovative processes, all in the span of 24 hours!"
Manulife New Product Challenge
First-place team comprised of Katherine Hovdestad, Max Baevsky and Dana states that "the Manulife New Product Challenge allowed us to use the skills we've gained in the Rotman Commerce program to develop a feasible and viable new product idea. We worked for weeks within a multidisciplinary team to prototype and ideate new products in the realm of self-control, and learned about the product lifecycle, behavioural economics principles, and go to market strategies. Our diverse team brought many different perspectives to the ideation process, analyzing our product from a business, economics, arts and culture, psychological, and political perspective. We'd encourage any other Rotman Commerce student to try the competition – especially to learn how to work with multidisciplinary teams."
National Strategy Consulting Competition
Through networking opportunities with industry professionals and relevant business cases, the National Strategy Consulting Competition (NSCC) introduces participants to the dynamic landscape of strategic consulting. Second-place team of Serah George, Lewis Liu, Minyi Wang and Cindy Li describes attending the NSCC as "one of the highlights of our year. As a team, we were challenged to dive deep into both the telecommunications and esports industries, and create innovative strategies to present to top executives in the competition finals!"
McDonough Business Strategy Challenge
Wadee Shahid, Maria Diogenous, Hannah Tang and Kelly Cao tackled the McDonough Business Strategy Challenge for outstanding results of first place. The team states that "Rotman Commerce provided us with extensive opportunities to develop the two most important skills: research and communications. We are very grateful to have the chance to apply these skills within the non-for-profit industry at Georgetown University through the McDonough Business Strategy Challenge."
John Molson Undergraduate Case Competition
Each year, the John Molson Undergraduate Case Competition (JMUCC) challenges undergraduate students to become leaders and strategic thinkers in a rapidly changing business environment. Third-place winners Jasmine Ali, Erin Jia, Lewis Liu and Serah George affirm that "as a team, we were thrilled to tackle pressing issues faced by real businesses pursuing growth after the pandemic. Competing amongst the top undergraduate teams in the world, we were especially proud to represent the University of Toronto and strengthen our presence on the international case competition circuit."
Additional accomplishments
ICBC, finance stream: Ryan Williams and Lewis Liu (second place)
ICBC, ethics stream: Michael-Anthony Dawes and Serah George (second place)
ICBC, management of information systems stream: Timothy-Paul Chevalier and Akshay Jain (second place)
March 31, 2021