Rotman Commerce and beyond
With a network of over 16,000 members, Rotman Commerce alumni are a global community spanning every financial capital across the world.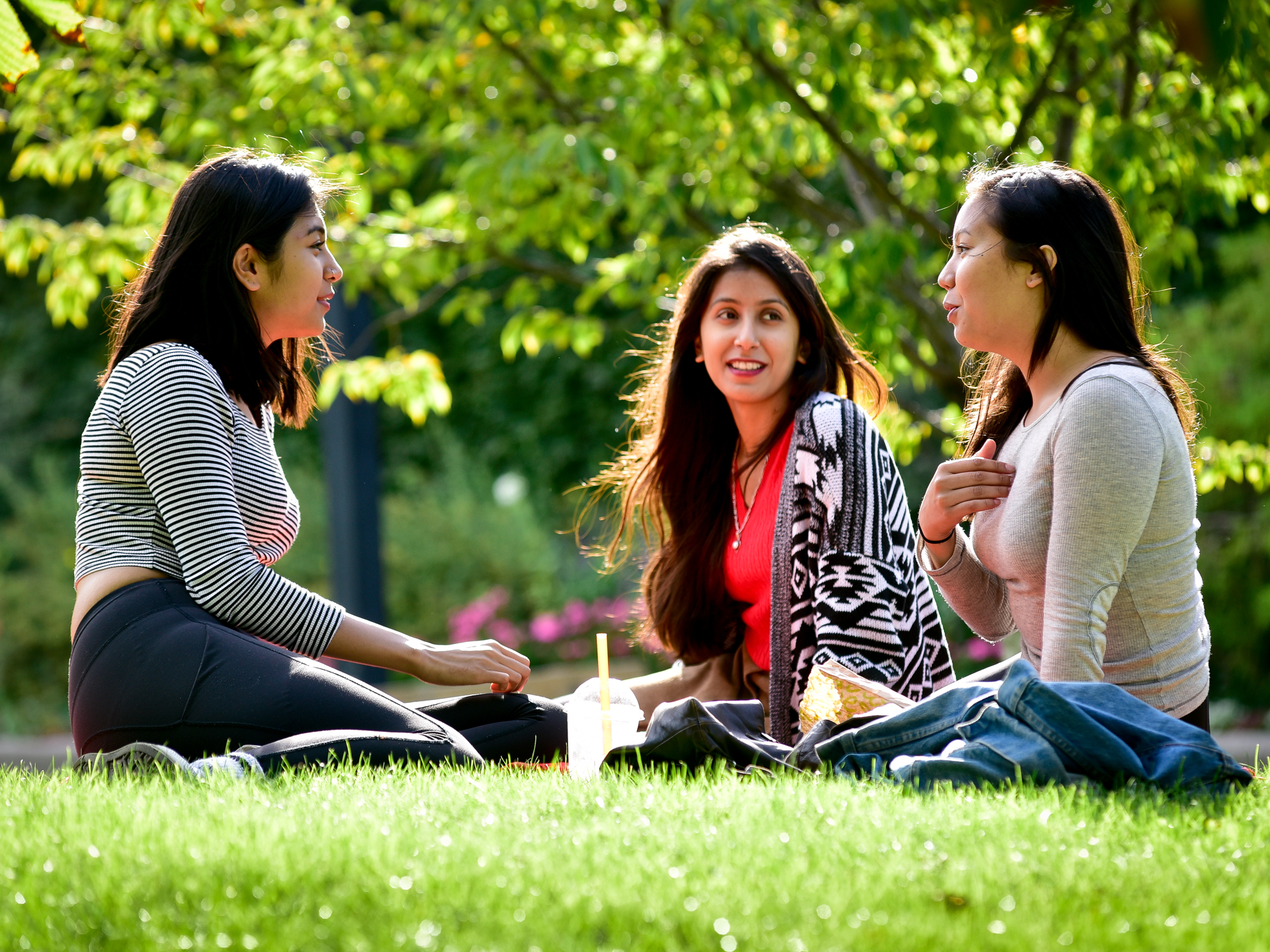 RC Class of 2021, welcome to the worldwide Rotman Commerce alumni community! You're joining an ever-expanding network of RC graduates – a diverse and powerful group of leaders, influencers and innovators who remain a vital part of the RC community as they move forward in their careers. Soon, you will be the same source of inspiration for new graduates.
"Remember, it's not always about what you know, but who you know. The U of T alumni network has global reach and will take you places beyond your imagination. There's a strength and comfort in knowing that you'll always be a part of this great community. You'll have support and incredible friendships for years to come."   

Charlene Li, Co-founder & Managing Director, EATABLE, BCom '06
Stay connected
As you move on to the next steps in your career journey, remember to stay connected with the RC community! The connections you've formed throughout your experience in the program with your peers, other alumni, current students, RC staff and professors will be invaluable in helping to shape and advance your educational and professional careers. 
"It's been 15 years since I graduated from Rotman Commerce, and the alumni network has been extremely helpful to me along the way. I've been able to find incredible mentors as well as mentees and give back to the community in a meaningful way." 

Shivanu Thiyagarajah, Co-founder, TC Media, BCom '06
Explore new opportunities 
As you graduate from the Rotman Commerce program, you know you're with a strong foundation for success in a vast range of business disciplines – you're ready for anything! Keep an open mind as to where your career takes you, while keeping your passions and strengths in consideration. The RC alumni network can support you in all stages of your career development and exploration by providing you with mentorship opportunities and assisting you in growing your network. 
"My time at Rotman Commerce gave me the confidence to take risks and explore new opportunities. I started in the corporate world, completed my accounting designation, started a side hustle, switched to a marketing focus, and got into the world of startups. I've had a diversity of experiences, which I'm grateful for." 

Shivanu Thiyagarajah, Co-founder, TC Media, BCom '06
Bringing U of T to the world
As you build your unique paths forward as Rotman Commerce alumni, we're going to follow your progress with pride. You have the skills, talent and training to take on any opportunity and to perform at the highest level, with the constant support of your RC community. 
"To all of you, get out there, go big and embrace the adventure."

Jose Pasiliao, Director, Deal Advisory, KPMG, USA, BCom '08
November 11, 2021