Rotman Commerce alumna's plastics alternative startup raises $4.3 million: the Globe & Mail
Rotman Commerce alumna Nuha Siddiqui graduated less than two years ago, but she's already accomplished quite a lot.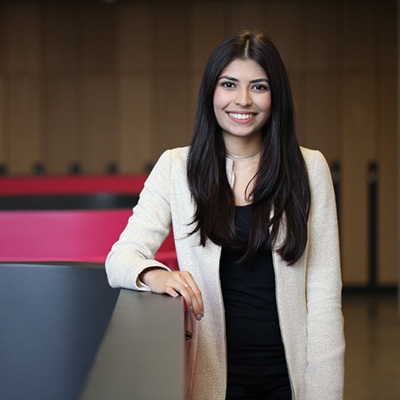 Siddiqui first pitched her compostable replacement to plastics to a venture capital investor in 2018. Since then, EcoPackers Inc., the for-profit social enterprise she co-founded has raised $4.3-million in preseed and seed financing.
The concept originated from a project Siddiqui pursued as the president of the student social entrepreneurship club Enactus at the University of Toronto and developed through entrepreneurial leadership programs Next 36 and the Creative Destruction Lab.
In a recent article in the Globe and Mail, Siddiqui, BCom '18, discussed the product development and fundraising process for her bioplastics company, EcoPackers Inc.
"Our product is 100 per cent compostable," she said. "So you can actually feed your plants with our product. You can put it in your backyard and after a few rainfalls, it will end up becoming part of your environment and you don't have to put it through any industrial level composting systems, which is usually the case with a lot of bioplastics."