Ready, set, swim: Rotman Commerce hits the Olympics
Second year RC student and Varsity swimmer Gabriel (Gabe) Mastromatteo shares his experiences from his Olympic debut in Tokyo.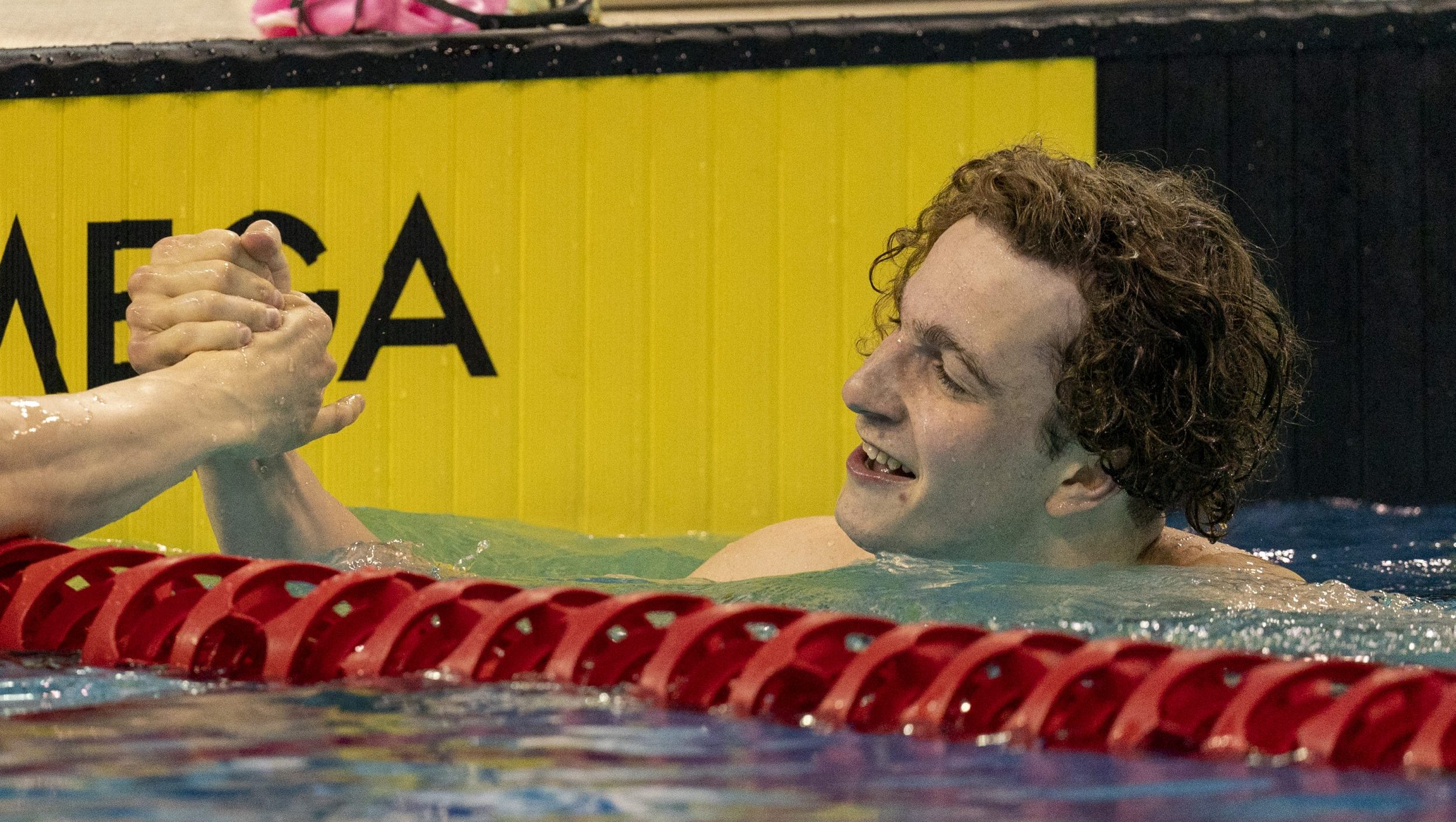 "The Olympic experience was eye-opening because I saw firsthand what excellence and devotion really is," said Gabe.
No stranger to excellence himself, the Olympics were a standout goal for Gabe almost all his life. The opportunity arose following his recent advancement from a junior to a senior swimmer, a significant accomplishment for an athlete having just wrapped up their first year of university. At the Tokyo Olympics, Gabe competed in the men's 100m breaststroke, and helped Canada to a seventh-place finish in the men's 4x100m medley relay.
"Being in the same space as some of the best athletes in the world with everyone feeding off of each other's energy and competitiveness – it was surreal," he said.
A member of the Kenora Swimming Sharks club, Gabe's Olympic accomplishment was preceded by extensive training, with a practice regimen he describes as requiring "multiple '10,000 hours' time investments". He views this training process as a success in its own right. "Success to me is when someone can find a passion where they not only care about the outcome, but where they also love the process required to reach that outcome," said Gabe.
Gabe's road to the event featured a number of additional international successes. In 2018, he secured three medals, including an individual gold in the 100m breaststroke, at the 2018 Junior Pan Pacific Championships in Fiji. He added three more medals, including a silver in the 50m breaststroke, at the 2019 World Juniors in Budapest.
As for his plans for the future, Gabe's Olympic journey is just getting started. "Competing at my first Olympics motivated me even more for the next," he said.
Gabe's ambitions extend beyond swimming for Team Canada at the Olympics Like his Rotman Commerce peers, he aims to pursue a career in the business field. He aspires to someday secure a position in investment banking, private equity, wealth management or equity research.
August 26, 2021