Promoting positive change in the sports industry
"I started Interrupting Sports because I believe I have a responsibility to inspire others to reach their full potential by fostering better representation for marginalized communities in sports. Ultimately, if I can inspire even one black girl that they have a place on the ice too then I have done my job!"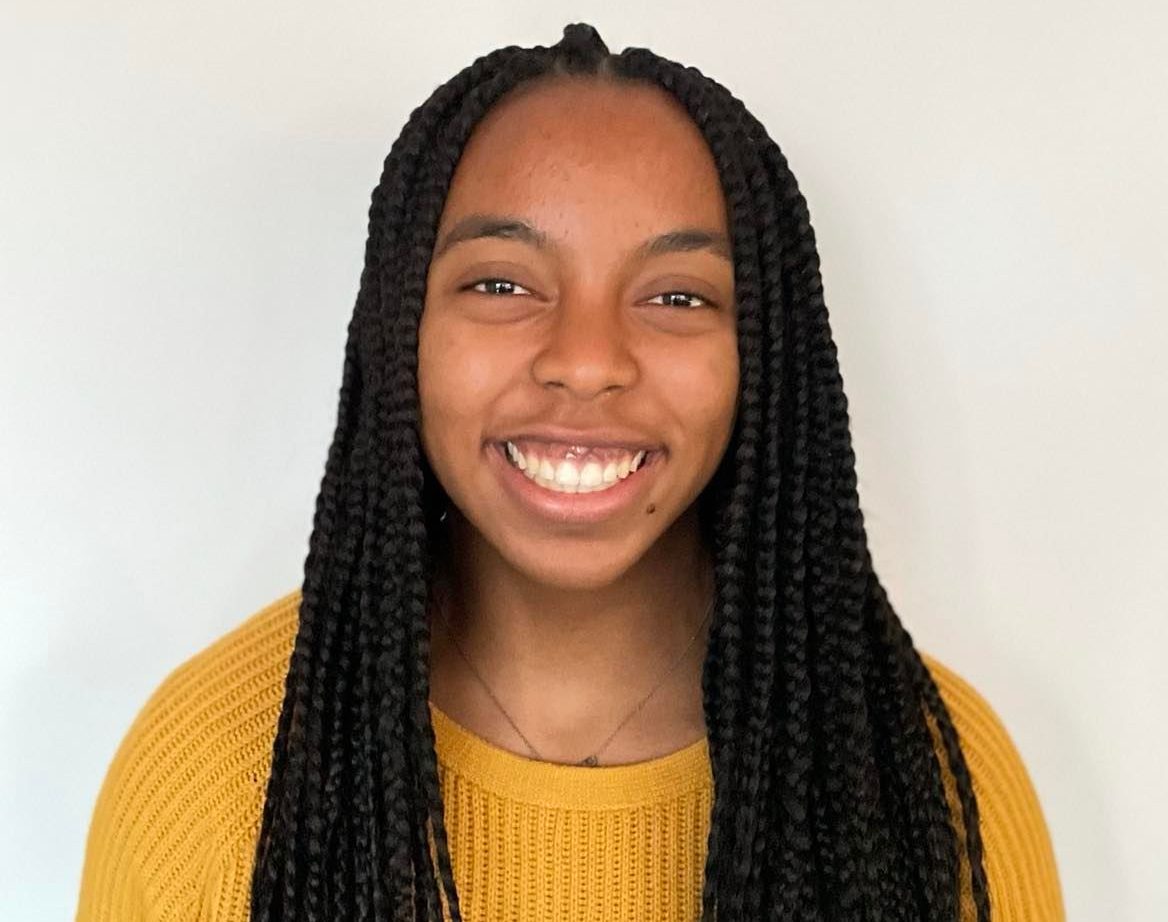 It's pretty clear that Reyanna (Rey) Lambie (BCom '22) is passionate about sports; currently, she plays intramural hockey and leads
Rotman Commerce Students in Sports (RCSS)
as their President. At Rotman Commerce, she is a fourth-year Management specialist with focuses in strategy, leadership and marketing and minoring in economics. In launching her podcast
Interrupting Sports
, Rey saw an opportunity to invite listeners to learn and reflect on the experiences BIPOC within sports. 
The start of Interrupting Sports 
"I created this podcast because I saw a gap in representation. I saw it as an opportunity to advocate for diversity and inclusion within the realm of sports," said Rey. With the two seasons of Interrupting Sports in the books, the podcast currently covers a range of topics from Identity and Inclusion, Controversial Team Names, and Professional Female Athletes. 
Rey is now into her third podcast season, where her goal is "to obtain as many unique perspectives as I can to provide breadth in experiences and stories. I want my listeners to learn all that we can about the realities of the sports world."  
As an example, in season two's episode, Become a Difference Maker, Rey featured ex-provincial level basketball player and UofT alum, Samir Bhatla, where they discussed his experiences on playing basketball growing up, and how this shaped his career in the sports and entertainment industry. 
What's next? 
"Looking to the future of Interrupting Sports, we've just started the journey. I hope to continue my work advocating for inclusion of BIPOC not only in sports but in all of corporate Canada."  
Rey plans to produce new content that pushes Interrupting Sports to its utmost potential – to "give back further to the community and to build up grassroots sports programs." She's aiming to create content that highlights BIPOC in order to inspire and motivate them in both the sports and professional world.  
Rey shared that Rotman Commerce helped her to discover her purpose and calling, which is "to live meaningfully and have a positive impact on the world." She also highlighted that RC taught her to "learn to push myself to new limits, to learn from others, and to strive for excellence." 
As for her plans post-graduation, Rey will be starting a full-time position at PwC in management consulting. She also plans to get her MBA and pursue sports consulting. 
For more information on future podcasts, please visit Interrupting Sports.  
February 10, 2022