Professor Alexandra MacKay appointed Executive Director of new Rotman Commerce Professional Skills Centre
Alexandra MacKay, Associate Professor of Finance, Teaching Stream, has been named the Executive Director of the Rotman Commerce Professional Skills Centre.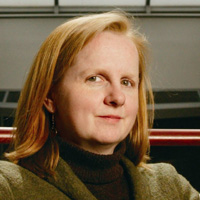 A new initiative of Rotman Commerce, the Professional Skills Centre will develop and coordinate the implementation of a holistic program of communication, presentation, teamwork, and leadership tools and skills to complement the exceptional academic offerings for which Rotman Commerce is internationally recognized. The establishment of this Centre recognizes the importance of professional skills in the ongoing success of our students, and will help ensure their competitiveness in the job market as graduates of our program.
As Executive Director, Professor MacKay will set the direction and vision for the Centre, and will spearhead the integration of professional skills across all areas of the Rotman Commerce program, including curriculum, student life, and career services. The Rotman Commerce Professional Skills Centre will work with a broad range of constituents, including students, faculty, staff, employers, and other community stakeholders.
Professor MacKay has most recently served as the inaugural Academic Director of the Master of Financial Risk Management at the Rotman School, and previously as the Academic Director of the Master of Finance program. On faculty since 1996, Professor MacKay has taught in the Rotman Commerce, Master of Finance, MBA and Executive MBA programs, as well as in Executive Programs. Her research interests include risk management in deregulated network industries and efficiency of fixed income markets in Canada. She will assume the Executive Directorship of the Rotman Commerce Professional Skills Centre as of July 1, 2018.
June 14, 2018