Portal to opportunity: taking advantage of RC resources
The Rotman Commerce Portal is a hub of information, events and opportunities that you can explore in pursuit of your personal and professional goals.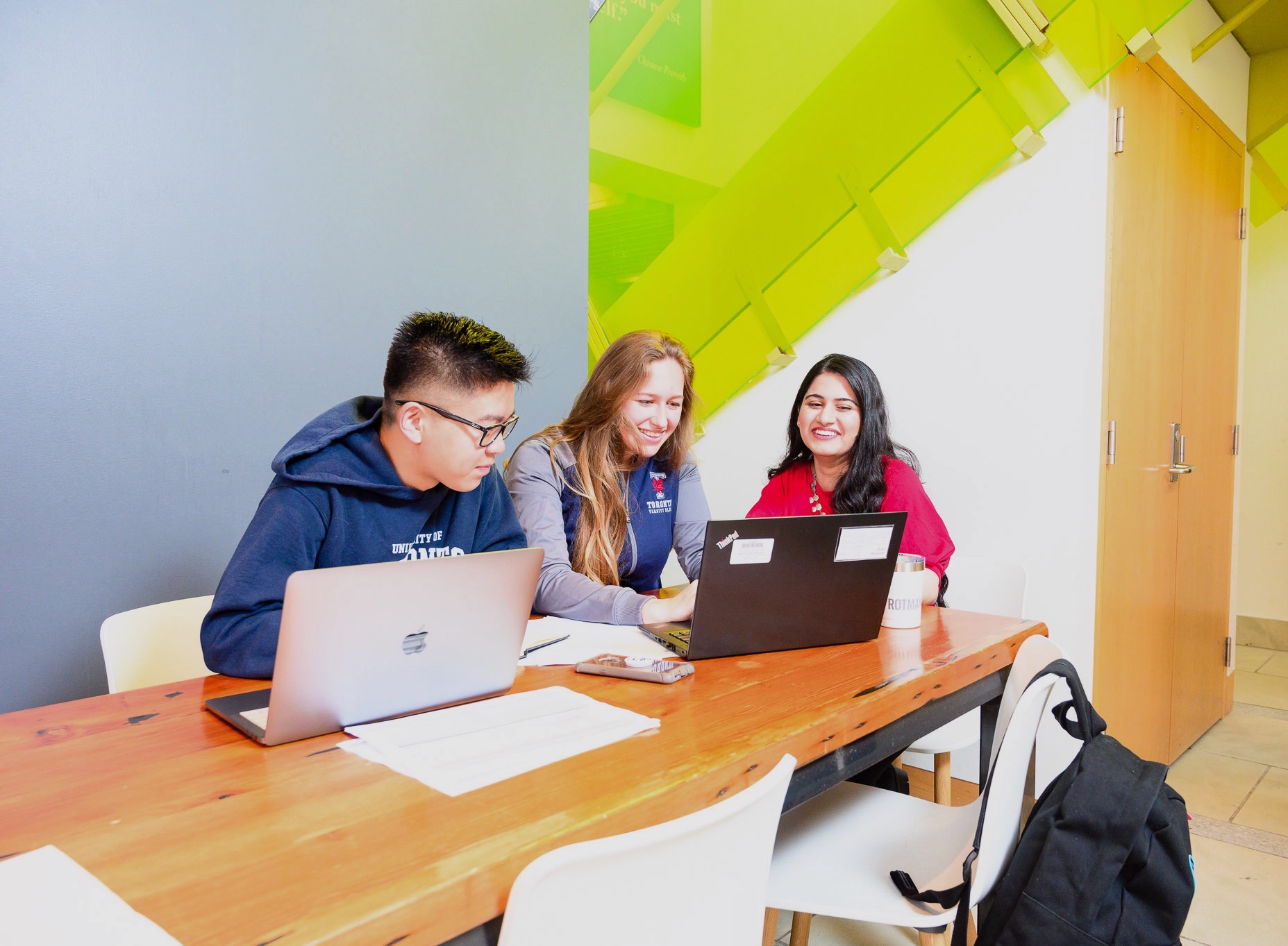 Why should I use Portal?
Take your career journey to the next level by taking advantage of the wide range of opportunities housed in Portal. Whether you're looking for a summer internship, student group leadership opportunity, or skill-building workshop, Portal is the right resource for you. 
Portal is an exclusive site available only to RC students and recent graduates. An exclusive site means exclusive opportunities – this is an especially big advantage when you're applying to the jobs advertised on Portal. 
Alongside job opportunities, Portal's Events Calendar allows you to sign up for events and workshops where you can learn about companies, industries, career management, job searching and career exploration. Participating in these events can also help you build your professional network. You'll be introduced to professionals who are alumni and/or professionals working in a career area of interest to you.  
What can I find on Portal?
Portal is divided into four main sections, found on the left-hand side of your screen: Dashboard, Appointments, Events, and Jobs and Opportunities. Each of these areas offers a distinct set of information and opportunities. 
Dashboard provides an overview of everything going on throughout Portal. This includes an array of featured job postings, upcoming events and workshops, and important announcements and notices. You can also find key information related to your Portal profile, such as your personal calendar and appointment schedule. Check out Dashboard to stay organized and up-to-date on what's going on in the RC community.  

RC is here to support you. Book an appointment through the Appointments section for assistance with all of your academic, career and student life needs. Academic advising and academic skills coaching appointments can provide you with the resources you need to succeed in your classes from day one. Kickstart your career exploration process and strengthen your job applications through career coaching appointments and career peer chats. If you require health and wellness counselling, our RC counsellor is here to help.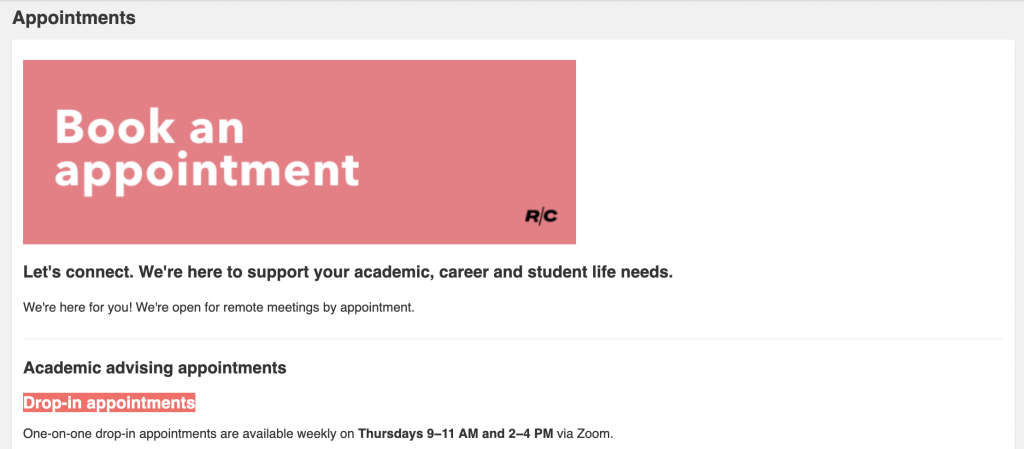 Make the most of your RC experience by attending events and workshops with your peers. Whether you are looking to learn a new skill or unwind with a fun activity, Portal's Events calendar is sure to have something for you.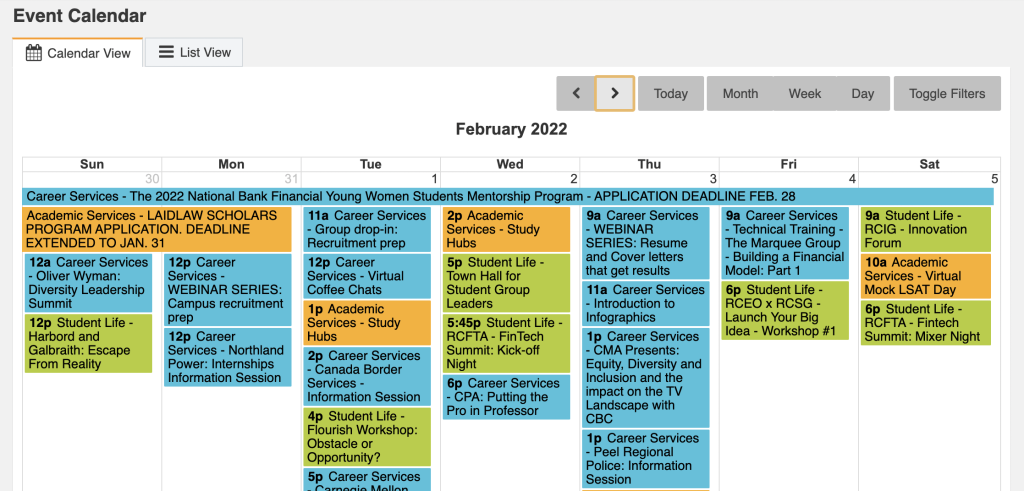 Are you looking for your next summer internship? Portal's Jobs and Opportunities section can help you with your job search! Check out this section to explore an extensive list of work opportunities across a wide range of companies and industries. You can also apply for student group leadership positions under the Jobs and Opportunities section.  

How can I use Portal to leverage my career goals?
You can book a coaching appointment with a Career Advisor via Portal's Appointments section. Attending a coaching appointment supports both the professional and personal side of your job search. These sessions personalize what you learn in webinars and workshops to better meet your individual needs, and address topics that are unique to you and your career journey.  
Portal also provides you with the opportunity to filter the featured postings in the Jobs and Opportunities section by criteria relevant to you. This tool can help you find opportunities specific to your interests, strengths and goals. 
Learn more about navigating Portal.
January 27, 2022