Paying it forward: graduating students reflect on the value of mentorship
Minyi Wang and Bronwyn Williams (BCom '22) have left lasting impressions on the RC community through their active mentorship. As graduating students and University of Toronto Student Leadership Award (UTSLA) winners, the two share the necessity of passing on skills and knowledge to continue evolving the community.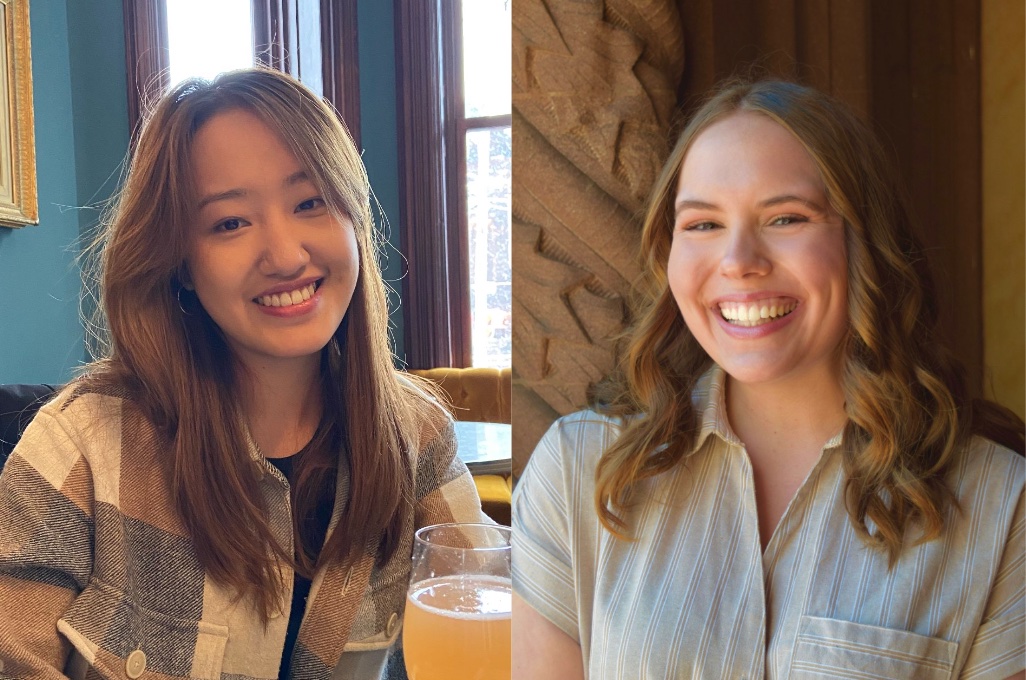 Giving back to RC
Serving as a Captain for the Rotman Commerce Competition Team (RCCT), Minyi Wang (BCom '22) was inspired by upper-year students when she initially joined the team. Under the guidance of her mentors, Minyi developed the skills necessary for case competitions; she strived to pass it forward by mentoring younger students on the team in turn. "I hope more and more people continue to grow and give back to the community through mentorship to make our community stronger than ever."
Bronwyn Williams (BCom '22) aimed to inspire students to pursue careers in sustainability as Co-Founder of Rotman Commerce Sustainable Business (RCSB). She led a team of 22 students, created educational marketing materials, promoted careers in corporate sustainability, and helped develop the club's long-term strategy.
Challenge yourself to take initiative
"Taking small steps can add up to drive big impacts, so any initiative counts!"

Minyi Wang (BCom '22)
For Minyi, challenging yourself to take initiative is essential to develop as a leader. She shares the importance of reflecting on aspects of the community that could be improved, then taking small steps to achieve those goals.
Applying lifelong skills
Throughout her four years at RC, Minyi's experience has helped her advance both as a leader and a team player. She acknowledges the inclusive RC environment that allowed her to make mistakes and learn from them—leading her to build confidence.
Bronwyn shares that constantly teaching and learning from others is imperative to creating lasting relationships. "Through my time at Rotman, my studies were best complemented by external learnings, whether through being a part of clubs, being mentored by and mentoring other students, attending events or discussing concepts and new ideas with people in our community."
Future goals
Minyi will be returning to TD Securities for investment banking following her graduation. Though she is nervous for the transition, Minyi remains eager to see what comes next. Bronwyn will be taking part in the Boston Consulting Group's Fellowship Program, where she will be completing a language immersion program in France.