Passion for sustainability | Rotman Commerce, Career Stories
Alumus JR Hammond shares insights on the importance of self-discovery and vision in pursuing your passions.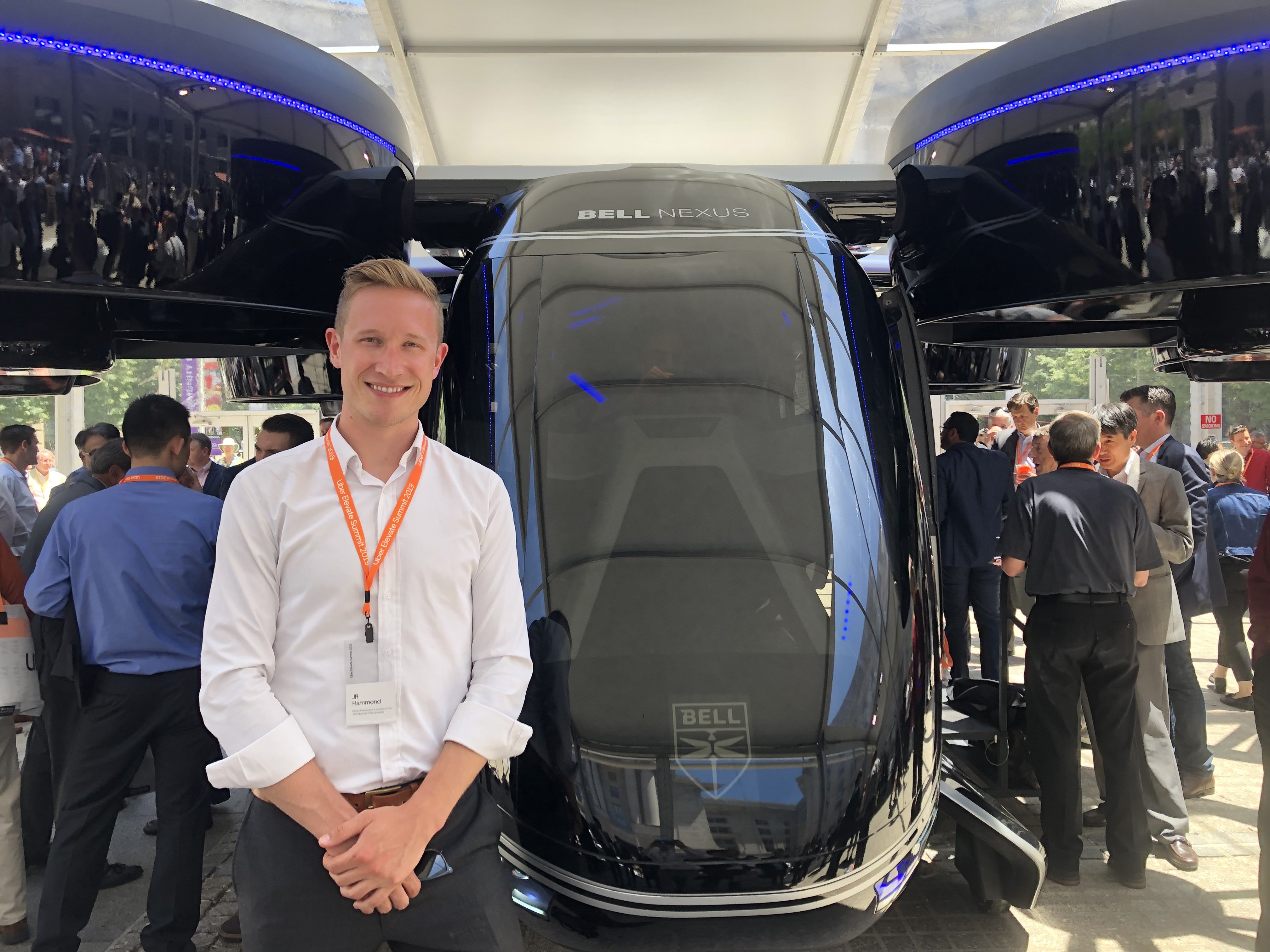 JR Hammond grew up in Calgary, Alberta. He enjoyed life in a province where energy development in the oil and gas sector was a mainstay. When he came to study at Rotman Commerce in Toronto, he gained exposure to the ideas of sustainable energy and sustainability. Fuelled with a passion to explore new ideas, he eagerly took advantage of the U of T Study Abroad Program and went to Hong Kong for the summer and to Barcelona for a year. After graduation, he went to Shanghai to complete his Master of Finance. JR is an avid linguist with his passion for learning leading to fluency in six languages: Spanish, German, Chinese (Mandarin), French, Korean and English. He was a U of T Varsity volleyball player who loved to learn about other cultures and he easily befriended business students in the program from Europe, Asia and the Middle East, and broadened his perspectives on life and on the energy sector. For JR, Toronto and Rotman Commerce were the stepping-stones to a global perspective that left him with a strong commitment to sustainability and the need to make a generational impact.
Finding his voice
JR always had an appetite for flight. When asked about this fascination, he smiles about the thought of his 4-year-old self practicing on his Microsoft Flight Simulator. Armed with his pilot's license, a passion for flying, and a quest for sustainability in the aerospace industry, he lifted off into the entrepreneurial world. His turbulent route to the investment company Canadian Air Mobility started in October of 2019. There were many challenges: hydrogen fuel cell and electric aviation did not yet exist in Canada, and aerospace scientists – who were focused on putting astronauts on the moon – did not respect the vision or expertise of a then 27-year-old. Those he pitched to frequently viewed his ideas as competition rather than a complement to their work. Despite these challenges, JR's commitment never wavered. He continued to work towards making his vision a reality. He used his sales and marketing experience to create a structured campaign for industry outreach. He focused on building the human connections, not just the business connections. The pandemic brought travel and face-to-face meetings to an abrupt halt – that didn't stop him however – and he continued to connect with people in Ottawa and California remotely. After approximately 500 emails and 3 months of work, he met Eric Lefebvre from the National Research Council, Aerospace Division whose work in the Department of Defense had a parallel vision of bringing electric and sustainable aviation on the public side. This serendipitous relationship gave JR access to a platform and the resources that were available for stimulating start-up companies. He is now part of the Federal Not-for-Profit, Canadian Advanced Air Mobility Consortium and is working with key government officials, industry partners, universities, grants and seed funds in Vancouver, Whistler, Toronto and Ottawa to bring electric flying vehicles and electric aircrafts into the forefront of Canada.
Taking risks and creating an impact
When asked what lessons JR learned from his entrepreneurial journey, he states, "It is essential to take risks, to be vulnerable and to be ok with rejection. I now know that my voice matters. I focus on the quality of the work that I want to do in this world. If we can really hone in on what we want to do to make an ethical and moral impact on life on this planet, it will allow us to align with positions that exist out there for bringing that vision to reality." In hindsight, JR believes that he could have done more self-discovery work during his time at university in order to focus on the language, the tools and self confidence to say, "this is the job for me and I'm ok saying no to something else." JR has always supported the Rotman Commerce community by volunteering his time because he truly wants to mentor others to take their own flight path to success. "We need to hold individuals as BIG as possible by taking their conventional boundaries of whatever they define themselves, and raise them up knowing that they can achieve that!"