Passing down stories to inspire a community
Created by Majier J. Madol (BCom '14) in 2020, Maisha Canada is a platform that aims to connect international students through shared experiences of professional industry or hometown. Majier has one goal in mind: to guide and empower those beginning their journey in Canada to discover their potential.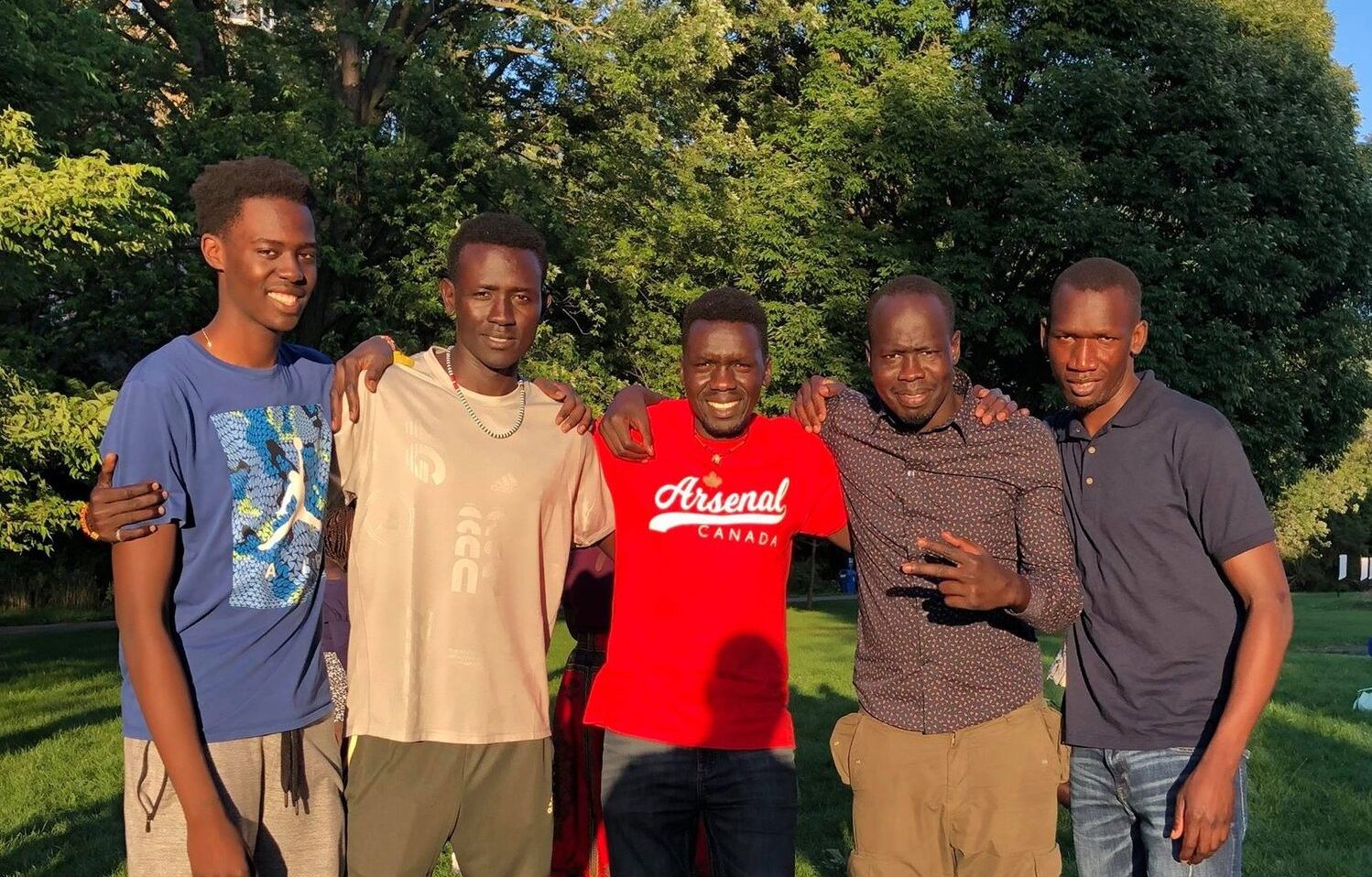 Connecting a community
"Maisha means life in Swahili. It is an attempt to highlight what life in Canada entails, especially as it relates to post-secondary education success and transition to the Canadian work force."

Majier J. Madol, BCom '14
After listening to stories from friends translating their university education into a career, Majier decided to compile these stories and make them accessible for those entering Canada. Originally initiated as an orientation tool for incoming scholarship students from East Africa, Maisha Canada has evolved into a mentorship "match-making" resource. Majier shares, "Having come to UofT on a scholarship over a decade ago, there is so much I know now about Canadian culture that I didn't comprehend at first. Without knowing what resources are available, new students starting out their lives in Canada are unable to ask for help."
Through Q&A testimonies from current students and graduates from 35 different universities and colleges in Canada, Maisha Canada highlights advice on key topics, including credit cards, internships, networking and deciding on academic programs. Additionally, the platform outlines pitfalls incoming students can expect and the best way to navigate them. "The hope is to help students make better and well-informed academic and career decisions."
Adapting to life in Canada
Majier had no idea of what his Canadian experience would really entail when he first arrived in the country; all his visions of Canada came from travel magazines and geography books. The significant cultural differences between life in East Africa stood in stark contrast to the fast-paced environment in Toronto. Through effective time-management and distinguishing his priorities, John quickly adapted to the challenge.
Starting out as a shy introvert, Majier struggled to be understood at first. Classmates in his first semester seemed to know exactly what they wanted to achieve after university. "I was woefully naïve in many areas and needed to learn a lot—fast!" Whether it be signing up for mentorship programs or attending conferences, Majier made it a goal to use the services available to make sense of this new environment. Taking risks—both in his social life and academics—ultimately allowed Majier to maximize his Canadian experience:
"I realized I needed to take initiative in everything—I wasn't going to wait for things to happen for me. I would be the first to reach out, talk to new people at an event, set up coffee chats, and make plans for my friend group."

Majier J. Madol, BCom '14
Keeping an open mind
"Coming to a culturally different country for the first time requires a steep learning curve. However, international students benefit a lot from being open to new experiences."

Majier J. Madol, BCom '14
For students making Canada their home for the first time, Majier advises them to dedicate time to a hobby. Engaging with the community allows for learning opportunities. "There are certain Canadian socio-cultural quirks that you cannot learn from just reading or watching videos online. You learn them through in-person social interactions and observations."
In addition to community involvement, Majier notes the value of diversity to deepen knowledge and understanding. By actively connecting with people from various pathways, Majier is confident that students will increase their awareness of different careers available to them—and possibly gain a mentor on the way.