Own your identity
Adnan Khan (BCom '23) is the Rotman Commerce Student Association's (RCSA) new Vice-President. Here Adnan provides wisdom on how to effectively navigate change while staying firm to your identity.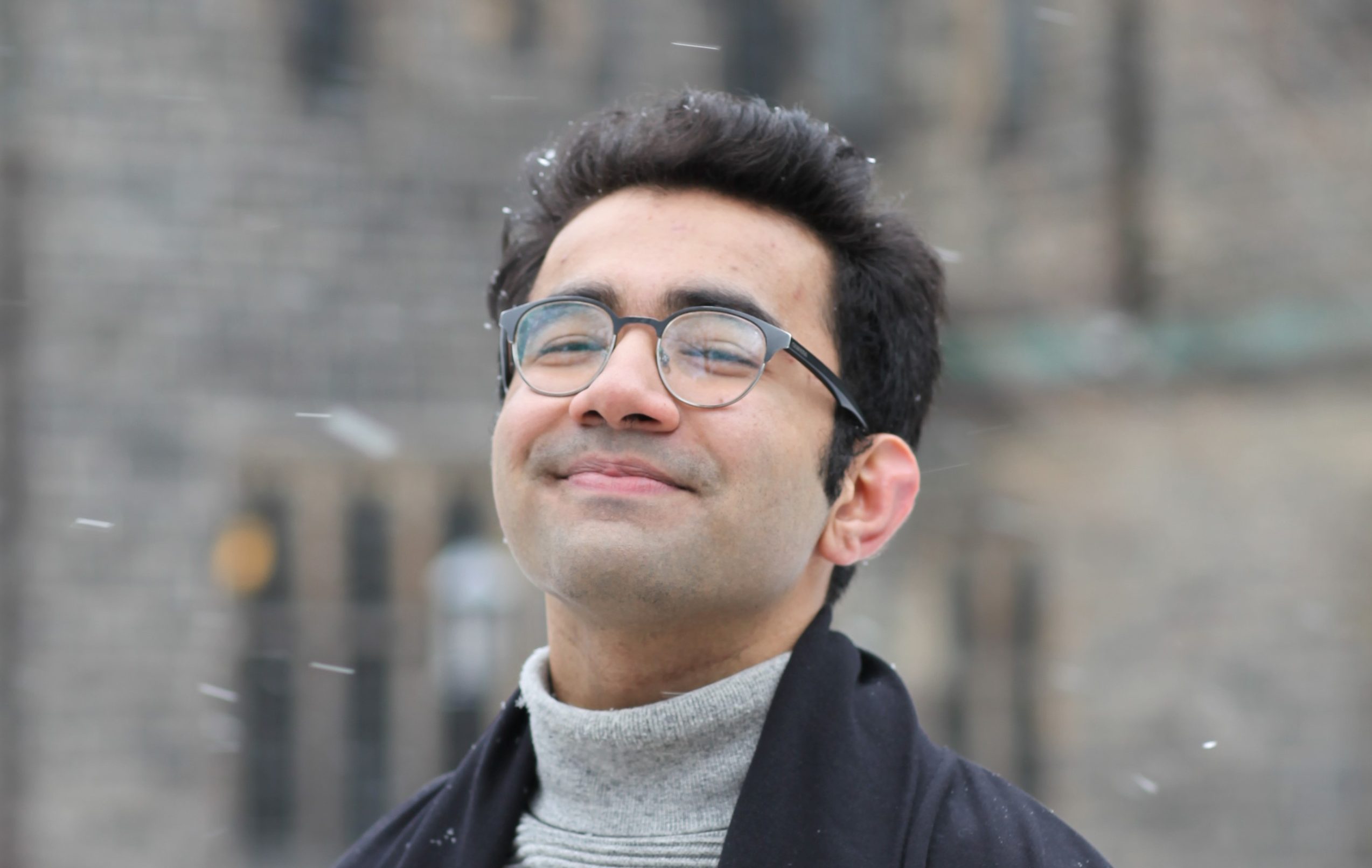 Coming to Rotman Commerce
Though he's an advocate for stepping out of your comfort zone, Adnan admits it was intimidating coming to Rotman Commerce. He questioned whether he could be the best version of himself amongst so many talented students. However, when Adnan sat down with Jeff Trapp, the RC Associate Director of Recruitment and Admissions at an event in Mumbai, India, all his previous fears were immediately dispelled. "Jeff's receptiveness and honest insight about what it's like being a first-year RC student was just what I needed to hear. It made me look forward to the experience."
Owning your identity
Up to the age of 14, Adnan spent his childhood in Mississauga, followed by boarding school in India. Adnan admits he had mixed feelings about his own identity—was he more "Indian" or "Canadian"? How would others view him? This changed when he was actively involved in RCSA; his peers were ready to embrace him, no matter his ideologies. "By learning how diverse the RC community is, I made no plan to conquer my identity confusion—and I don't regret that."
Learning to pivot
With the Covid-19 lockdown during his first year, Adnan had not anticipated attending online classes while living in India. "That's when I realized that despite everyone experiencing the same pandemic, everyone had their own unique challenges to adapt to." Not knowing when there would be a return to campus forced him to adapt to the online experience and make the most of it—all the way from India!
Making an impact
Adnan advises incoming first-year students to not stress about the pressure of university, and to enjoy their new experience. "People are not going to remember you at RC for your grades, summer internships or your final CGPA. They're going to remember how you interacted with them on a personal level, and they're going to cherish the memories that you made with them."
Bringing a sense of belonging
"Reciprocation within a community can act as an implicit measure of a sense of belonging."

Adnan Khan (BCom '23)
As the incoming Vice President of RCSA, Adnan aims to increase the sense of belonging for each student within the RC community. "In order to be able to achieve goals that enhance academic and student life, there needs to be a set of actions put in place, emphasizing synergy, that helps build the foundation of a more united student community." After being a part of the RCSA for three years, Adnan believes they have the resources to achieve this. "Through successful planning and execution of my responsibilities as the Vice President, there are countless strategies to achieve a more holistic growth of the RCSA."
Adnan's goal is to foster a culture where initiatives introduced by the RCSA have active engagement by everyone within the RC community, whether it be through charitable events, student workshops, or seminars.