Opportunities abound at U of T and beyond!
Expand your career horizons and supplement your skillset in and out of the classroom, and around campus!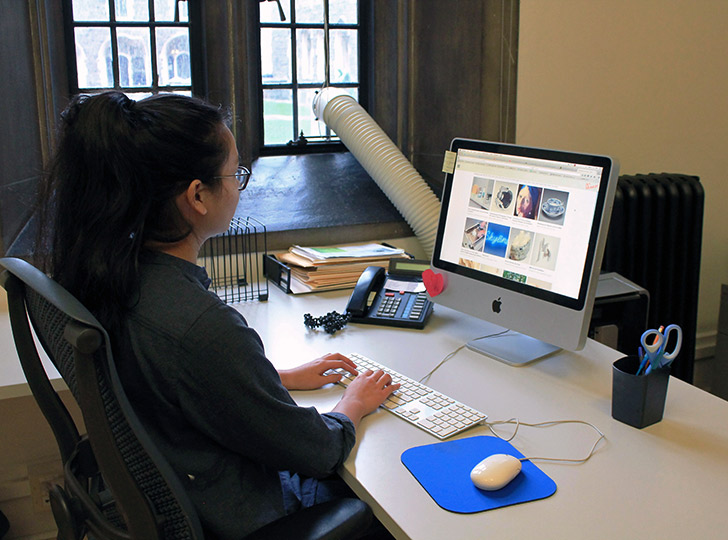 Are you looking for something new to add to your resume, discuss at your next job interview, or simply to take part in to enrich your Rotman Commerce experience? Check out the opportunities and ideas below to see how you can make the most of your time at U of T. From a new academic focus to part-time employment opportunities, there is definitely something to catch your interest! 
Discover a new approach to management
Consider complementing your BCom degree with one (or more!) of eight supplementary focuses that deepen your knowledge in specific business areas. Starting in the 2022/23 academic year, you will now have the opportunity to take on a new focus – Managing in Diverse Economies. Open to students in any of the three specialists, the Managing in Diverse Economies focus offers in-depth exposure to organizational models beyond the western management paradigm and an opportunity to engage in experiential learning. The required courses have two components – 1) a foundational knowledge in the economics or the political economy of inequality and development, and 2) a capstone project where you can engage in applied research and learning. Knowing how to navigate a range of diverse business systems can help enrich your skillset as a business professional, so consider this new focus to pave your way for future management opportunities. 
Keep an eye out in the coming weeks for more information and announcements about this new focus! 
Apply your skills outside the classroom
Are you looking to gain part-time work experience, explore a range of fields relevant to your personal career journey, and strengthen your professional toolkit? If so, U of T's Work Study program may be the right fit for you! These paid, on-campus positions allow you to explore how your academic studies translate to career possibilities and set personal goals for the knowledge and skills you'd like to develop in your role. Rotman Commerce offers a number of our own work study positions where you can get involved in the behind-the-scenes operations of your program, such as roles in our Marketing and Communications, Academic Services, and Student Life departments, among others. 
Former RC Marketing and Communications work study student Olivia Di Fiore shares her personal experience in the role and how it fit into her career journey. "Being a Marketing and Communications Assistant for Rotman Commerce was an amazing experience, and I'd do it all over again in a heartbeat," she said. "It allowed me to develop out-of-the-box content strategies that would connect with my fellow classmates, and also provided the perfect balance of working part-time and still being able to focus on my studies. I learned how to work with different stakeholders in a business setting whilst being able to share my student perspective. My only regret is that I didn't apply for this work study position sooner!"
Check out work study opportunities via Portal > Jobs and Opportunities before every fall and winter semester to find the right position for you!  
Learning through connecting
At Rotman Commerce, we recognize just how valuable peer-to-peer learning is. We strive to create a strong network among current students and between current students and alumni to facilitate broad opportunities for learning and mentorship. RC's Alumni Mentorship Program aims to match over 200 students with RC alumni mentors to develop strong, yearlong, one-on-one relationships. Participating in this program will allow you to learn from an RC graduate's professional experiences, gain valuable advice, and receive support on your career journey. Keep an eye out for applications to the program opening every fall!  
Similarly, if you're looking for mentorship opportunities related to your studies, connect with a Teamwork Mentor! Teamwork Mentors are current upper-year students or recent alumni with years of experience working in teams for courses and co-curricular activities. They can help you in developing effective teamwork skills and strategies you can apply towards your next group project.  
Book an appointment with one of our Teamwork Mentors through uoft.me/writingcentres.  
Broaden your involvement
There are so many more ways to build on your academic journey while you're at U of T. Check out opportunities like the Reach Alliance and other fellowship programs. Based in the Munk School of Global Affairs and Public Policy, the Reach Alliance is a research initiative that connects a network of researchers across various disciplines at U of T to examine the delivery of social services to those who are hardest to reach. 
Learning experiences outside the classroom throughout your four years at Rotman Commerce are numerous. External opportunities like the CEOx1Day Future Leaders Summit, conferences with a variety of focuses – recent examples being the Black Career Conference and the Women's Leadership Symposium – case competitions and so much more. 
Learning opportunities to enrich your academic journey and to strengthen your skillsets abound at U of T! 
March 10, 2022