Expanding bridges and connections at the fourth-annual Black Career Conference
Now in its fourth edition, this year's Black Career Conference grew in its mission to facilitate connections among Black students, graduates, entrepreneurs and industry representatives.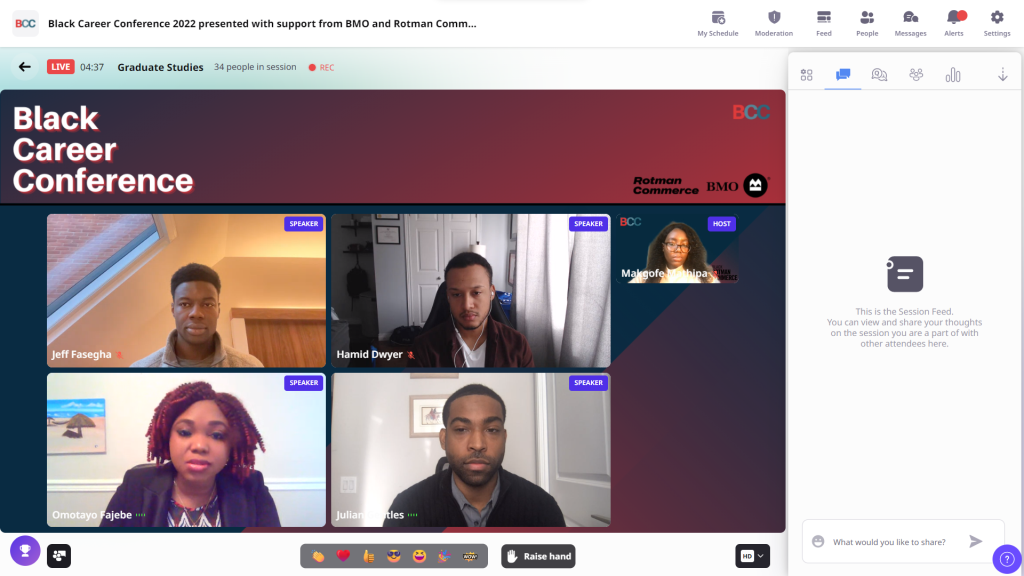 With over 720 registrants and
an additional over 150 volunteers, speakers and firm representatives in attendance, the 2022
BCC
achieved a record number of participants. This exponential year-on-year growth reflects BCC's success in providing a space for Black students to network with industry professionals and gain a valuable sense of community
.
Entrepreneurship and engagement
Day one of the two-day virtual event was devoted to a Pitch Competition, where Black entrepreneurs pitched their business ideas for a chance to win their share of $20,000+ in prize money. This competition, which was introduced last year in recognition of the disproportionate effects COVID-19 had on Black businesses, is designed to support Black-led startups. The winning businesses of the 2022 Pitch Competition include Mommy Monitor, a maternal health service, Be One to Give, a startup which redistributes avoidable food waste, WooYourBoo, a mobile app with date ideas based on your love language, and Hello Hair, a children's book of hairstyles targeted at Black girls.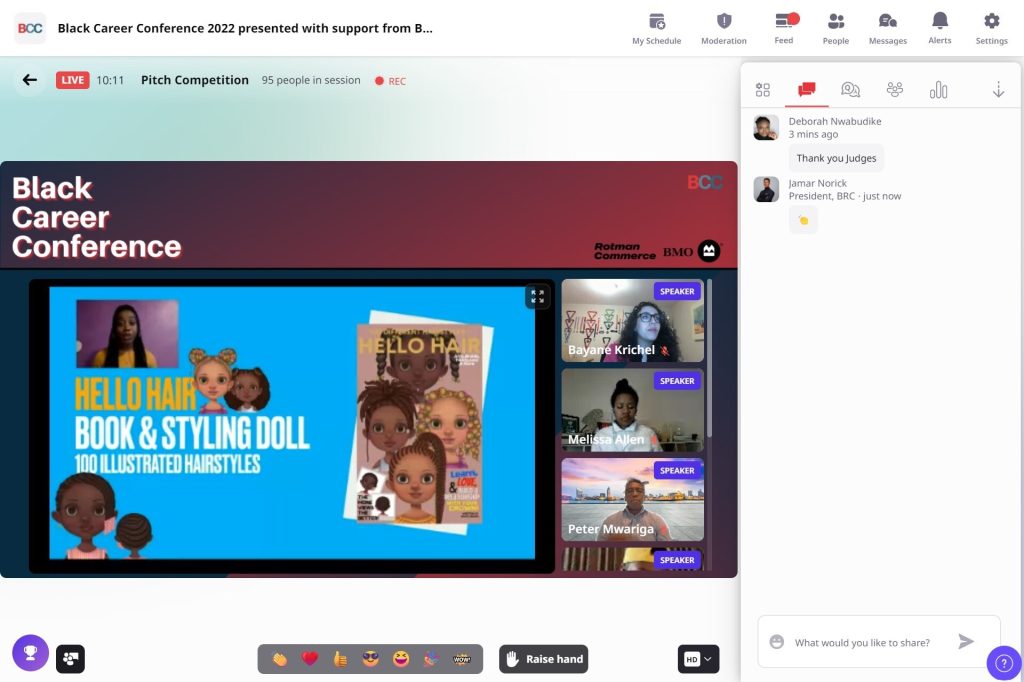 The following day consisted of panels, networking opportunities and workshops with representatives from a range of industries, including marketing and medicine.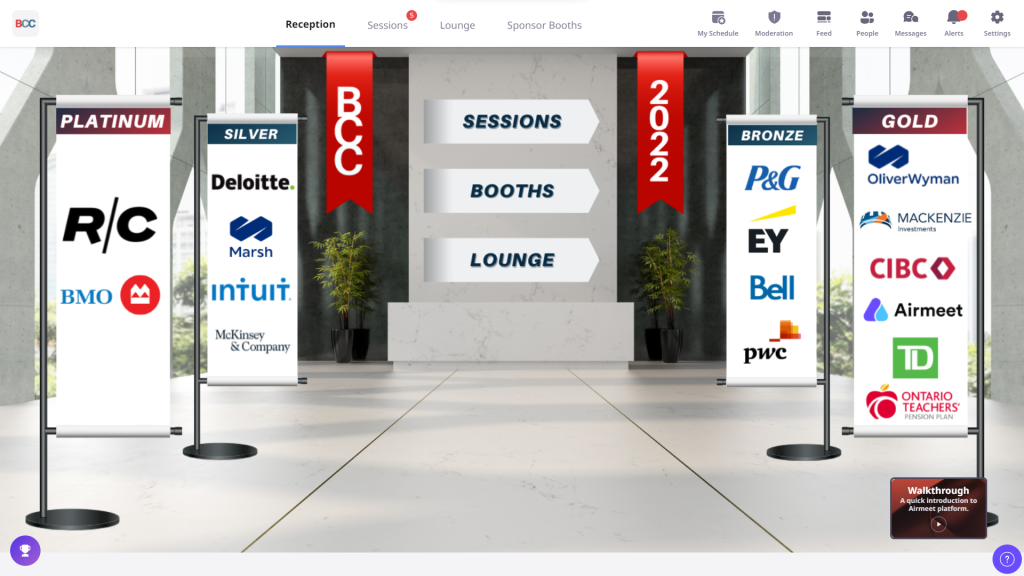 BCC's organizers, representatives from Black Rotman Commerce (BRC), reflect on the success of the conference and share some of their goals for future initiatives. Organizers include Jamar Norick (BRC President), Makgofe Mathipa (BRC Conference Lead) and Zimman Yousuf (BRC Vice President). 
Providing purpose and impact
"The overarching goal behind BCC is to bridge the gap between the demand for top firms to hire diverse talent, and the vast network of Black student and graduate talent that has yet to receive an opportunity," said Jamar. Every year, BCC attempts to eliminate this disconnect by bringing both sides together. At the end of the conference, their mission is complete when sponsor firms meet, interview and hire the conference's many attendees. 
"The team wanted to ensure we increased student participation in open networking with sponsor firms," Makgofe said. "This was our major challenge last year, especially with the conference being held virtually for the first time." This year, BCC was successful in providing a seamless virtual experience through the use of Airmeet, a high-class platform designed for large-scale events and gatherings.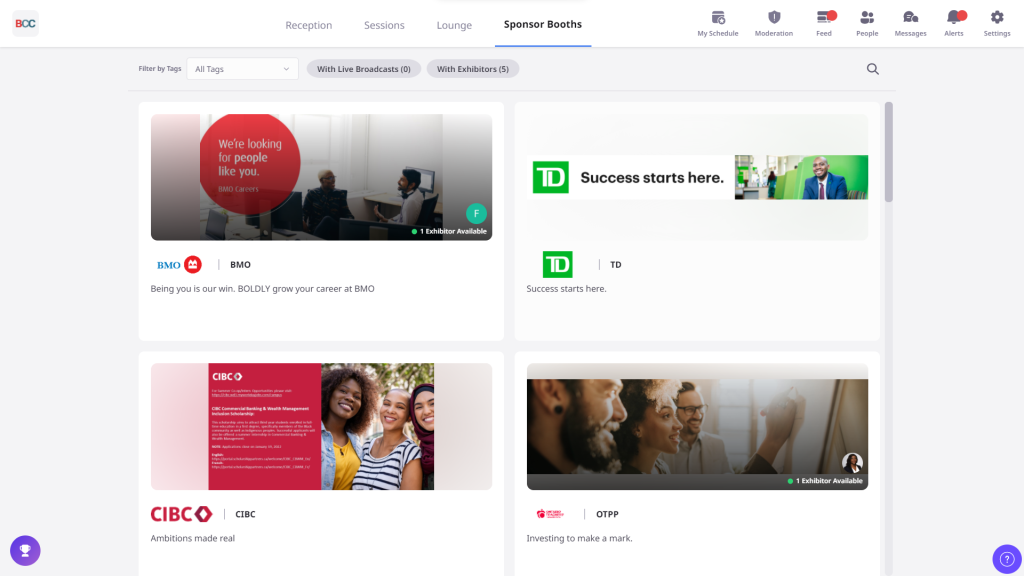 Students supporting students
For Jamar, BCC's student participants are the entire motivation for the conference. "For us to be able to create a space for our peers to learn something new, meet someone new, and take steps in the right direction to start their career – it's incredibly rewarding," he said.
"Every successful person got started with someone lending them a hand, and we hope our conference can be that helping hand." 
BCC's role in fostering community is an important element for Makgofe. "As an international student from a predominantly Black country, I know firsthand how challenging it is to navigate the Canadian job market," she said. "To me, BCC creates a safe space for Black students and professionals with shared experiences to connect and grow professionally."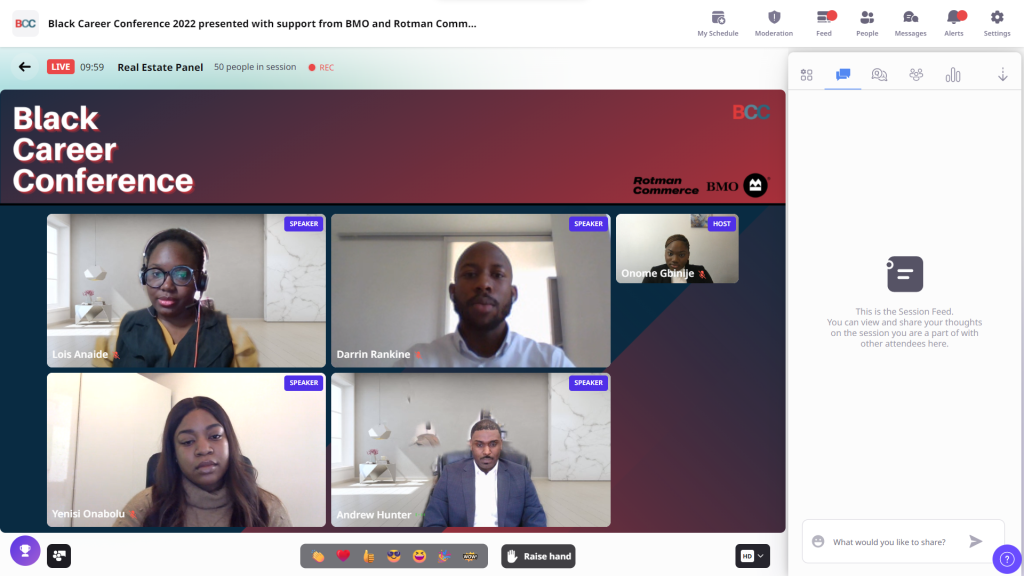 Breaking records
It was a record year for BCC 2022 in terms of registrations, attendees, and sponsorships over the 2-day conference.  
"One clear advantage of the virtual environment is that we can attract attendees and speakers from around the world," said Jamar. "While most participants were Canadian, we had people log in from the US, Africa, Europe and the Caribbean. This type of reach as an entirely student-run initiative is a huge success for us." 
Makgofe's personal goal for this year's event was to increase engagement. "A highlight of the conference for me was seeing attendees proactively interact with sponsors, and contribute to the panel discussions and workshops seamlessly in a robust online platform," she said. 
Empowerment and opportunities
Jamar identifies the key takeaway from BCC as the realization that opportunities for Black students are out there.
"At the end of the conference, it is completely possible to walk away with a legitimate internship or job prospect, and many of our participants have realized this and taken advantage of it." 
Makgofe reflects on important life lessons imparted by keynote speaker Wes Hall. "Wes encouraged students to get out of their comfort zone and take on opportunities that come their way, even when they feel like they may not be good enough," she said. "This message was important to me because I know that systems that govern our society often ignite this feeling of imposter syndrome among groups that are underrepresented, such as Black students."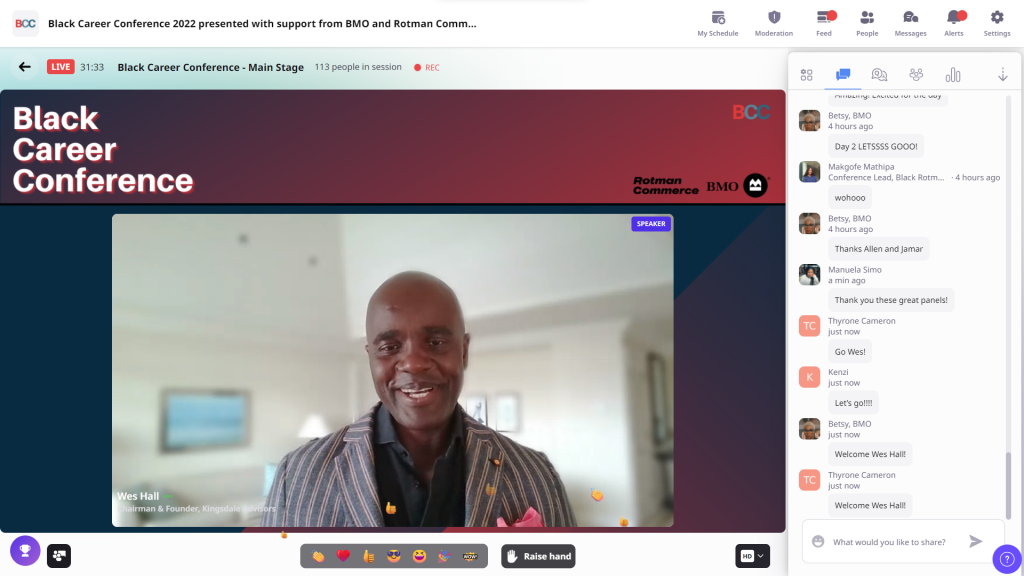 The role of Rotman Commerce
Supporting U of T's Black community is key for us here at Rotman Commerce. We're proud to support BCC and look forward to the continued growth of this important student-led initiative. 
"RC has been incredibly supportive of our event throughout the years," said Jamar. "We are grateful to RC for being our titled Platinum sponsor, and look forward to future collaborations."  
Makgofe finds that RC is on the right track when it comes to supporting the evolving needs of Black students through student-run initiatives like BRC and BCC.  
Zimman states that RC should continue to make commitments to diversity and inclusion on campus by increasing the representation of Black students within the community. "Emphasizing BRC recruitment to incoming RC students will go a long way in helping BRC achieve our growth goals into the future." 
We know that there is more to learn and do when it comes to increasing diversity and inclusion in our RC community. We're here to learn with and from our RC community, and eager to continue our momentum to support important and critical student-led initiatives like the Black Career Conference. We're honoured to be able to be a part of your career story. 
February 1, 2022