Non-linear path to an engaging career | Rotman Commerce, Career Stories
"I still don't know what I want to do when I grow up," says Mike Keegan, a Rotman Commerce alumnus, "I am still surprised at how non-linear my career continues to be."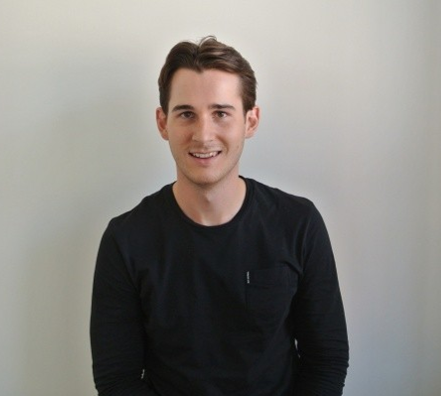 Mike was confident in his career path as a fresh graduate and a Finance and Economics Specialist in 2014 – he had the skills and knowledge from his time at Rotman Commerce, and he had been a summer banking intern and was returning to a  position. He planned on moving into private equity with a goal of eventually starting his own fund. However, his path quickly changed.
After realizing that he was no longer energized by his work and the long hours began taking a toll, Mike decided that he needed to make a change. In a move that he knew could be a big risk for his career momentum, he decided to leave investment banking without an idea of what's next. Nevertheless, he knew he had to take the leap of faith for his personal growth.
Since that pivotal career decision, to move from finance to strategy to product development, his career took off and evolved to include different roles and across multiple industries. Importantly, he intentionally took time to think through and reflect on what he wanted to learn and needed from his next career experience. Mike took on opportunities at both Indigo and Pelmorex Corp, which owns the Weather Network. Through these roles he continued to develop important skill sets such as team leadership and project management.
Mike describes his career as non-linear, engaging and full of continuous learning. "Learning hard and soft skills that help me do the specific roles that I am occupying; learning about myself, specifically the values, priorities and challenges that I aspire to follow; learning about people, generally, and the importance of surrounding yourself with role models who challenge you and come from a diverse set of experiences, values and perspectives."
By redefining his goals early in his career, Mike learned that risks are necessary and that it's important not to be afraid of short-term discomfort. He shares that he learned so much about himself in the first few years out of school, about the available opportunities and the evolving marketplace. "Long-term goals with short-term flexibility are a key part of having an enriching career."
He also believes that building your network is essential – it's common advice. He takes this a step further by recommending, "Be curious. Be thoughtful with everything that you do. Have high standards for yourself, but don't sweat the little things. Your career is going to be a long journey that will likely be defined by many experiences and life lessons. Be intentional and thoughtful with the relationships you have along the way."
Mike credits his curiosity for helping him navigate the various roles and industries he has engaged with so far and believes that even if his curiosity only gives him some fun trivia facts, it is still well worth it!
Outside of work, Mike loves cooking, cycling (and other sports), and spending time by the water with his wife, newborn son and dog. His now forgotten COVID hobby was to make homemade bagels.
July 13, 2021