Mentorship and leadership: bringing students together
Graduating RC student Mona Omran spent the past four years pursing leadership opportunities to enhance the student life experience at Rotman Commerce.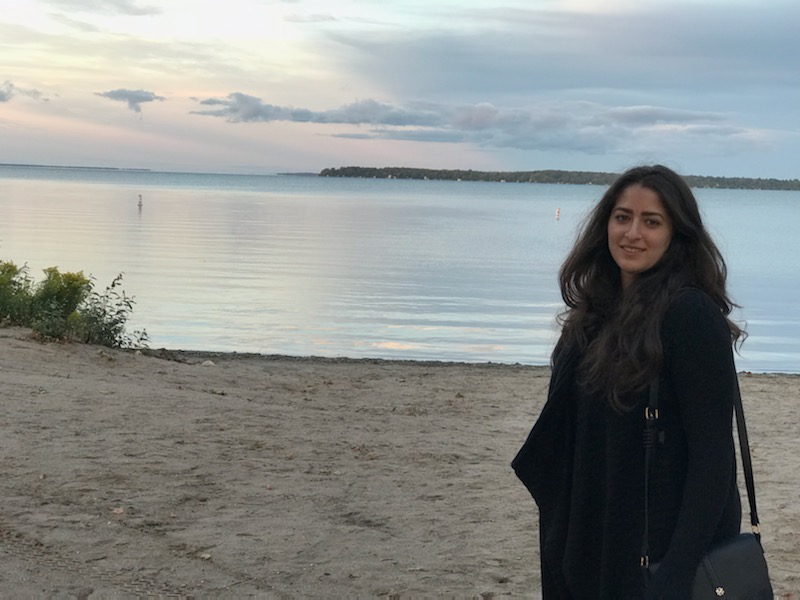 "I view success as a journey rather than an end goal. It's important to enjoy the process and celebrate small victories along the way."
Omran's presence is everywhere within the RC House system – evidence of her commitment to mentorship and leadership within the RC community. As a mentor for Galbraith House, she provided guidance and leadership to her peers, walking alongside on their academic, professional and personal journeys.
"For me, every year at Rotman Commerce posed a different challenge and a different set of memories," said Omran. "My first year in particular was one where I faced some difficulties, so being a source of support for students who might be in a similar position meant a lot to me."
In addition to her role as a mentor, Omran assisted in planning and executing a variety of House events through her role as House Coordinator. These initiatives provided all RC students with the opportunity to connect with each other and bond through showing their House pride. "It was incredibly rewarding to work within the RC House System to create spaces where students could form friendships, feel connected to the community, and have fun," said Omran. "I enjoy helping others find their place within the amazing community at Rotman Commerce and U of T."
Omran's numerous leadership positions at Rotman Commerce are further testament to her commitment to supporting her peers. Her roles as a FLC upper-year representative and a judge for a FLC case competition gave her the opportunity to advise first year students and assist them in developing key skills, such as networking. She was also a MAT133 panelist, where she provided academic support to students in the course.
"It was important to me to create a sense of community, comfort and belonging in all my leadership roles," said Omran, "I truly enjoyed being there for everyone and alleviating any stress or uncertainty."
As to her takeaways from her experience at Rotman Commerce, Omran highlights several key skills she will apply in her career. These include presentation and communication skills, working in a team to achieve a common goal, and employing different leadership techniques based on the individual characteristics of the group.
She adds that Rotman Commerce helped her realize the importance of environment in creating opportunities for success. "When a community is welcoming and you truly enjoy being a part of it, you'll succeed even more because you'll look forward to applying yourself within that environment every day," said Omran.
This fall, Omran will work as a staff accountant at Ernst & Young LLP.
June 8, 2021