Mavish Siddiqui: creating change at Rotman Commerce
RCSA President and graduating RC student Mavish Siddiqui spent the past year on the forefront of change within the RC community.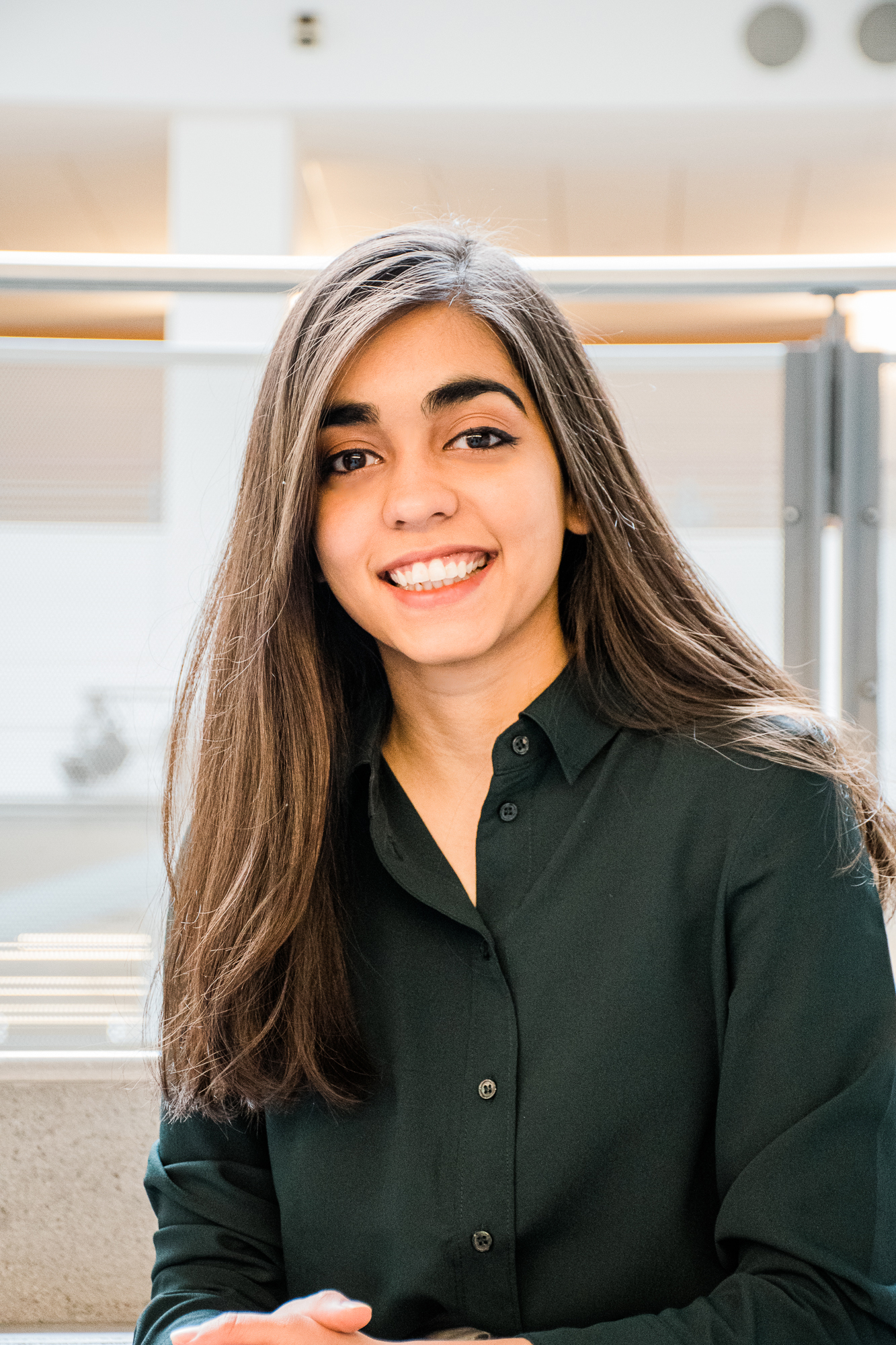 "Success to me is a movement to create change," said Siddiqui, "It's voices standing up collectively on an issue, spotlighting areas that need to be re-evaluated and having discussion spaces that allow different perspectives to be brought to the table."
Her accomplishments and experiences of the past four years are certainly a testimony to her definition of success. As President of the Rotman Commerce Students' Association (RCSA) in her graduating year, Siddiqui's role gave her the unique opportunity to be a voice for her peers and to work towards ensuring that they are provided with the resources to succeed.
"This past year, I worked alongside Rotman Commerce administration and my incredible team to transform the RCSA to be truly representative of students," said Siddiqui. Even in a virtual environment, the RCSA launched an unprecedented number of new projects and initiatives designed to further its key missions. These include advancing accessibility and mental health resources, highlighting concerns regarding course requirements, and, most notably, shedding light on equity, diversity and inclusion within the RC community. These EDI initiatives facilitated productive conversations surrounding the Black Lives Matter movement, inequities within the classroom environment, anti-Asian racism, and international tuition fees.
"Success is seeing communities who are historically overlooked be included in decision-making processes that affect everyone," affirmed Siddiqui.
In addition to her extensive involvement within the RCSA, Siddiqui recently worked on the COVID-19 Mindfulness Measures Project with two of her peers. The three students received funding through the U of T Student Engagement Award for their work, ultimately publishing a paper in the Inkblot Journal that received the highest ranking amongst all submissions. Engaging over 370 students across all three U of T campuses, the publication pinpoints the effects of the pandemic on student mental health, remote learning and U of T resources. It also gives perspective to how the pandemic has disproportionately affected POC and low-income communities.
As to her key takeaways from her experience at RC, Siddiqui says she has learned that "change takes time, and can only be made if we choose to stand up on topics that are important to us." She states that her involvements have helped her become more confident in standing up for others and contributing to an environment that allows others to feel safe, valued and heard.
"I've learned not to work for titles or reputation, because I know that my impact will be translated through my work," said Siddiqui.
She adds that the past four years also allowed her to meet some of her closest friends. "The people I surrounded myself with throughout my undergraduate journey are the ones I will have in my life forever," said Siddiqui, "They have been by my side in studying, making mistakes, running around campus, and staying up long nights to get projects done."
Looking ahead, Siddiqui will start as a full-time Staff Accountant at KPMG this October. Some of her future aspirations include working as an international human rights lawyer to advocate for the rights of underrepresented communities and to push for equitable and inclusive policies.
May 25, 2021