Launch Your Big Idea startup fund holds inaugural pitch competition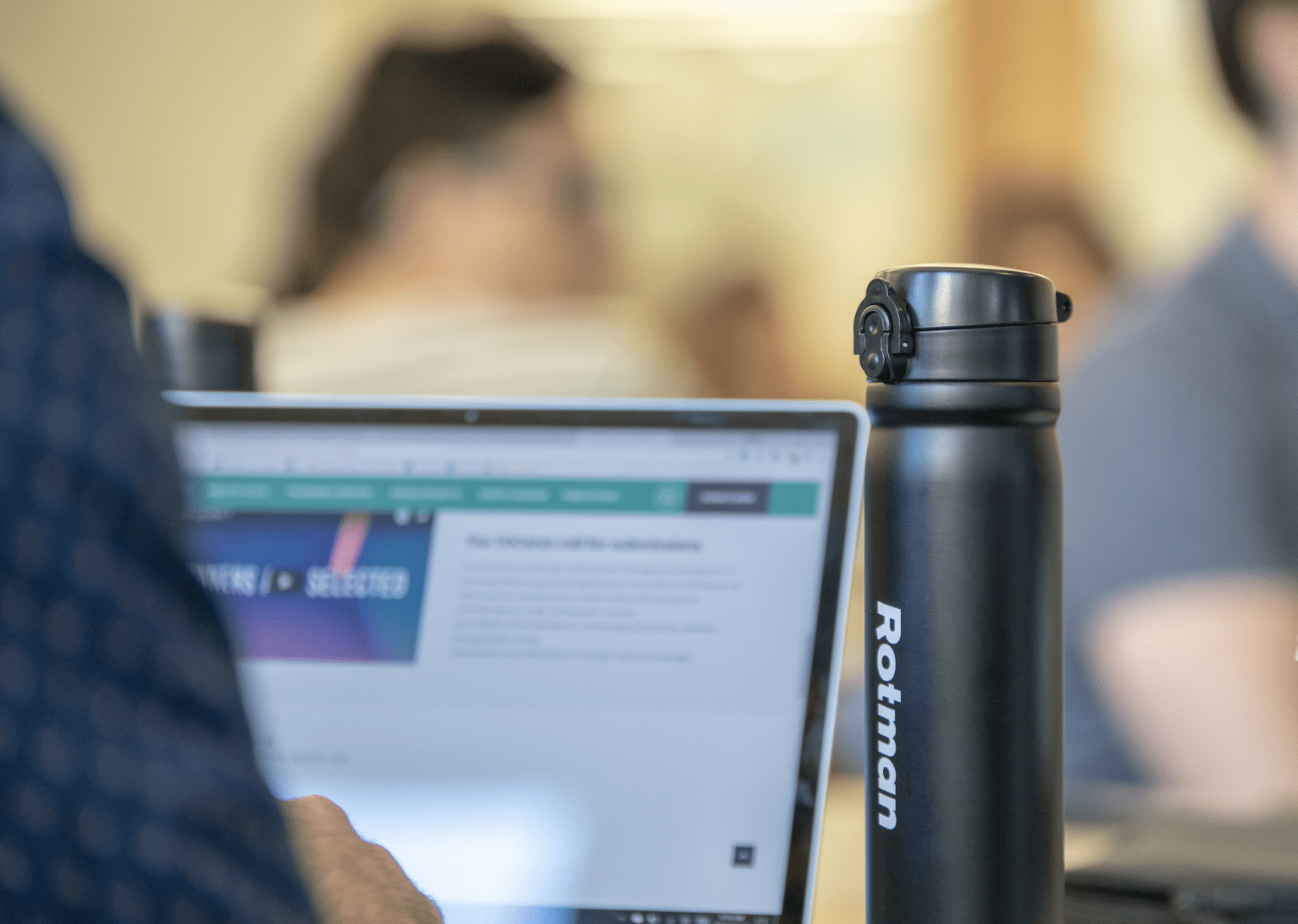 The Rotman Commerce Sales Group and Rotman Commerce Entrepreneurship Organization, together with the Rotman Commerce program office, held their first start-up fund competition this past Friday at the ON Ramp, U of T's entrepreneurship hub.
Eleven teams vied for the $3,500 top prize, pitching ideas that ranged from an AI-based simulation quiz platform for university admission, to elevator maintenance operations to a laundry service for students and beyond.
After much deliberation, the judges awarded first place to the team of Nuha Siddiqui, Kritika Tyagi, and Angy Chan. Their group, EcoPackers, pitched their plan to repurpose corporation by-products to provide sustainable alternatives to traditional plastic packaging.
Limitless Athletics (Hamza Shaikh, Maaz Matloob, Joseph Youn, Cricia Rinchon, Maaz Matloob), an athletics clothing brand for students, took home the second prize of $1,000. Third place went to Team Motherload (Dylan Monadjem, David Amoi,  Judson Asiruwa, Parsa Hemmati, Ankur Shiwakoti), whose idea for a middleman laundry service for students garnered them $500.
The judges for the competition were Mark Ang (BCom'17), co-founder and CEO of Second Closet; Markus Van Kempel, Venture Capitalist in Residence at IBM Corporate Technical Strategy; Jaxson Khan, Head of Marketing at nudge.ai; Sveta Vardanyan, Senior Performance Analyst at Telus Business; Nazia Shahrin, Strategy Director – Strategy & Execution, Innovation & Technology at RBC; and Kay Dyson Tam, an independent Design Strategy Consultant.
March 6, 2018