Hitting the right beat: this RC student's latest project
Second year RC student Graham Cassar is making his passion of producing music a reality through his platform Speare Beats.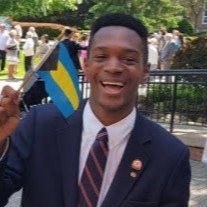 Alongside working towards his CPA, Cassar is pursuing a longtime aspiration — producing music. His platform 
Speare Beats
 is a space where he can accomplish just that. Through
Speare Beats
, Cassar produces instrumentals ranging from Hip Hop to R&B, and creates tutorials on making beats. Here, Cassar describes the importance of pursuing personal projects like 
Speare Beats
 while building his academic credentials, and how this idea factors into his definition of success.
Why is this accomplishment important to you?
Music has always been a serious passion of mine, so starting Speare Beats really helped me to broadcast that to others and show my progress. Simply putting out my music has helped me to meet like-minded people and see that there is so much more to do besides just make beats. Speare Beats is important to me because I think of it as a building block for so many more opportunities.
What does success look like for you?
Success for me would be being able to step outside of music and accounting. Of course, I do aim to be able to produce music on a larger scale, and attain my CPA, but my end goal will always be diversity outside of my main passions. There are so many things I want to be able to do, change and influence; for example, creating animated films like Pixar and Disney. For me, being able to branch out and achieve a level of recognition with new projects would mean success.
How has Rotman Commerce impacted you?
Rotman Commerce taught me the importance of self-regulation and development. With the amount of work we have, it's not always easy to make time for other areas in life that also delight and inspire. Not doing so can lead to severe burnout. Balancing is crucial to hitting the right notes in business and for your personal happiness.
Looking ahead
At the moment, one of Cassar's future aspirations is to attain his CPA designation. He plans to use that knowledge alongside his productions to work as an independent artist or producer and create his own record label for other like-minded producers.
February 18, 2021