Hitting a home run at Rotman Commerce
For RC student athletes Jack Hewitt (BCom '23), Charlie Polet (BCom '24) and Joon Choi (BCom '25), Blues in Commerce is an important community – a space where they can connect with like-minded individuals, develop strong friendships, and access key academic, social and professional development opportunities.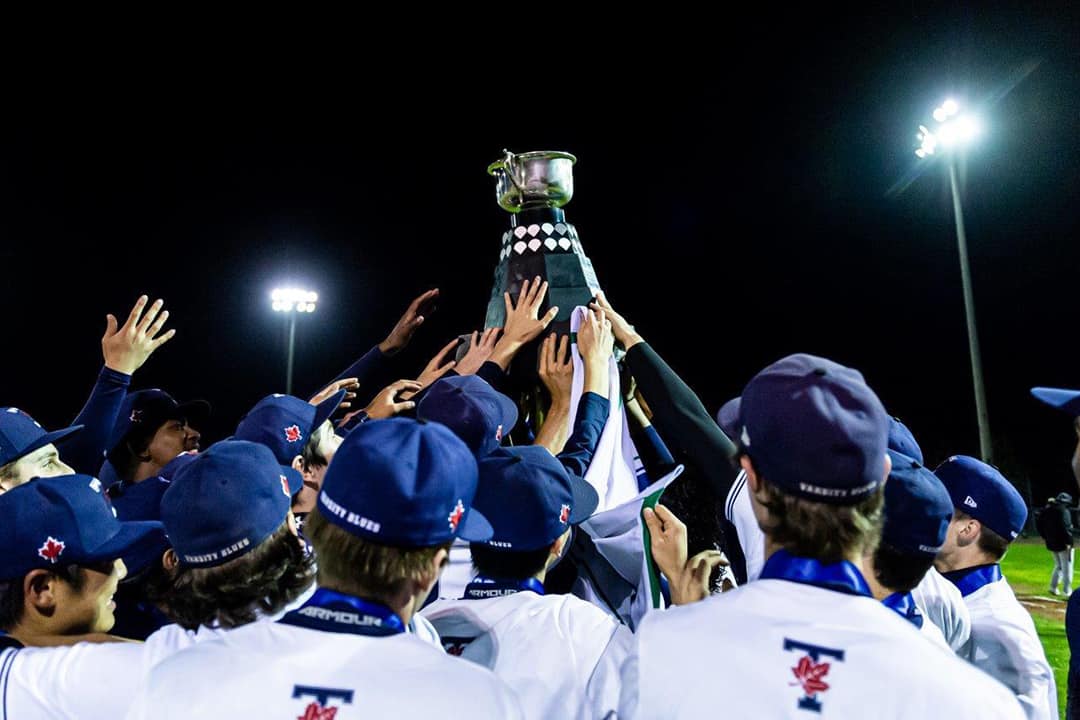 From early morning practices to networking events, these Varsity Blues athletes share their experiences with their respective sports and describe what their involvement in Blues in Commerce means to them.
Following a passion
Jack has been playing baseball since childhood. His love of the sport continued throughout high school, and ultimately led to his position as pitcher for the Varsity Blues, which he has held since his first year of university. Jack looks back fondly on his years as part of the Varsity Blues baseball team. "Some of my most memorable moments with the team include bonding on long bus rides, early morning workouts, and practice, ultimately leading us to win our championship last season in 2021." Jack also shares that baseball played a large role in his life growing up; it provided him with experiences that shaped him into the person he is today.
"I've learned to never take any moment for granted, to make yourself better every day, and to do everything with a purpose."

Jack Hewitt, BCom '23
Similarly, Charlie's football journey began at the age of 9, with his father's involvement as head coach of the community club football team. He continued playing throughout high school, with the ultimate goal of winning a championship game before graduation. After the success of shutting out league rivals 22-0 in the championship game, Charlie was sure that this would be his final year of football. However, he chose to take a chance on Rotman Commerce and the Varsity Blues:
"I did it knowing that I would rather things not work out than look back with regret that I didn't take a chance."

Charlie Polet, BCom '24
Now, Charlie shares that his involvement on the Varsity Blues football team is invaluable in terms of teaching him how to work hard, prepare for a task, and never quit.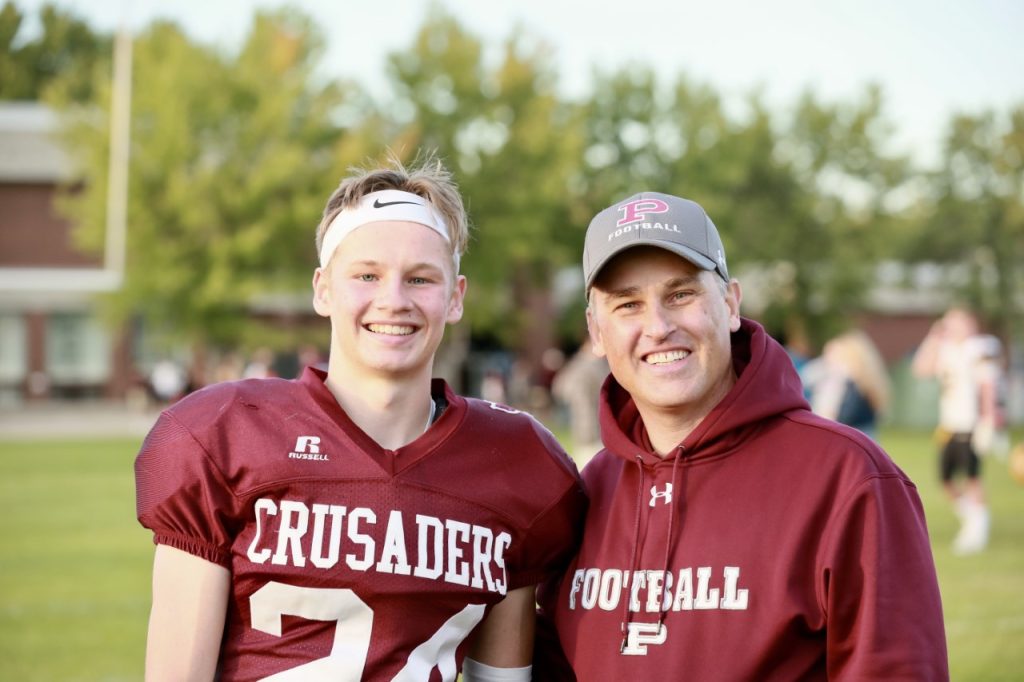 Joon's foray into the field of baseball was inspired by his grandfather's love of the sport. From a young age, he recalls watching games with his grandfather, and beginning to play himself not long after. Joon pushed himself to compete at the highest level possible during the early stages of his career, sharing that competing against the best helped him get to his position today on the Varsity Blues baseball team.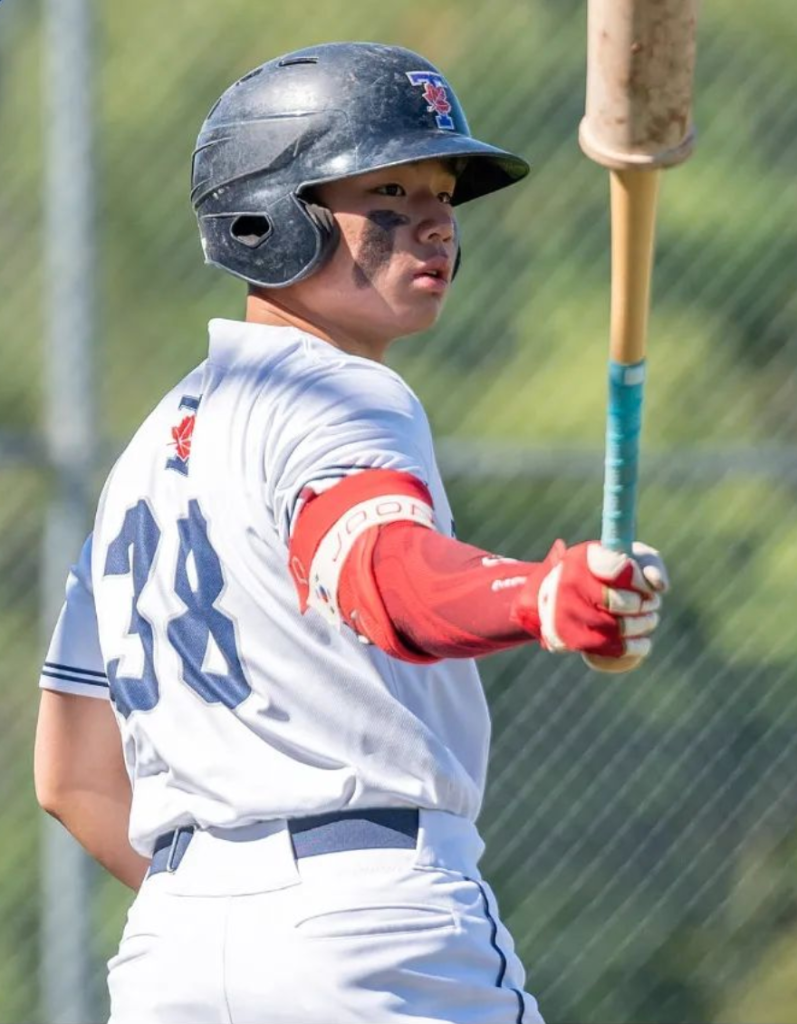 Community and opportunity go hand in hand
Jack helped create Blues in Commerce in 2020. "Everett Smith, who competed in Varsity swimming and is now an RC Varsity alumnus, reached out to me with an opportunity to build this community that supports RC Varsity athletes." During these early stages of the group's inception, events were held virtually, and ranged from workshops and guest speakers to networking events and socials. These engagements allowed Jack to meet amazing people and be inspired by their stories as former athletes excelling in their respective sports.
Through Blues in Commerce, Charlie found a community of people who "get what it's like" to be a Varsity athlete while also managing the demands of the Rotman Commerce program. The sense of understanding he gained through his involvement with the group was the most meaningful part of his first-year experience, which took place virtually. Charlie's goal for Blues in Commerce is to increase student engagement and continue to build a supportive and resourceful community that can have a positive impact on the lives of student athletes.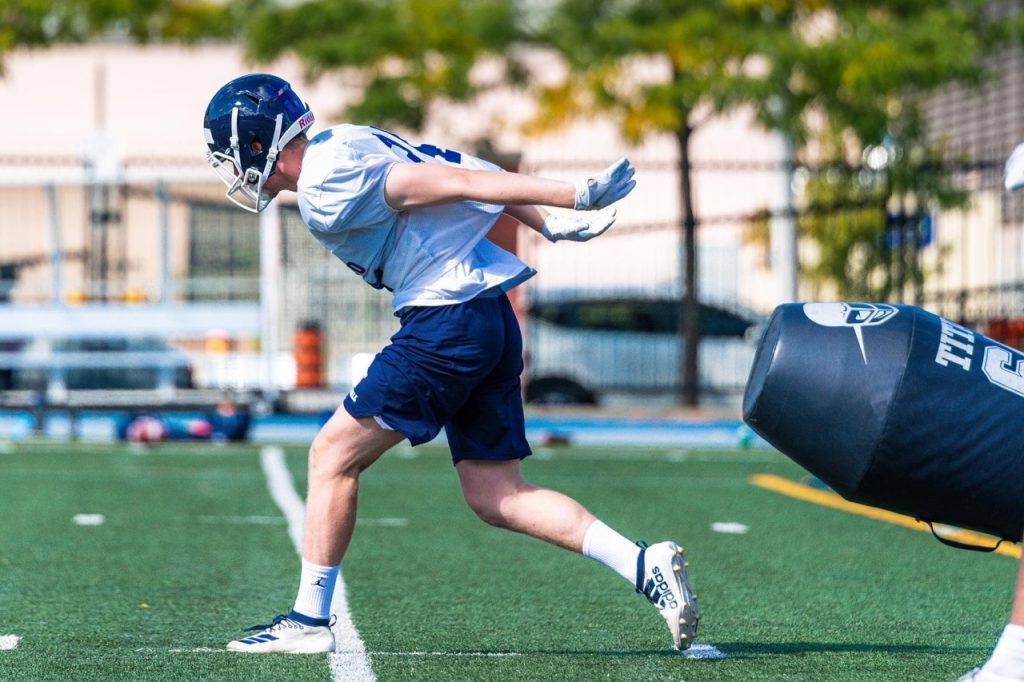 Joon's involvement with Blues in Commerce began through encouragement from his upper-year teammate, Jack. He describes the group as an exciting opportunity as well as a key support system for student athletes. The experience of being in a demanding program such as Rotman Commerce while simultaneously playing a Varsity sport can be rigorous, and the support of Blues in Commerce is invaluable. Joon hopes to see the group continue to grow in coming years.
The future of Blues in Commerce
As president of Blues in Commerce, Jack has several aspirations for this upcoming academic year. Most notably, he looks forward to hosting events in person for the first time and strengthening the community that was built throughout the pandemic. "With ongoing support from the RC community, we look to make huge steps in continuing to grow awareness of what Blues in Commerce has to offer and expanding our event roster!"
Through his role, Jack also seeks to inspire and mentor other athletes and encourage them to enjoy every moment along their university sports journey.
"From the people you will meet, to the experiences you will encounter, my biggest advice would be to live in the moment and never shy down from new opportunities."

Jack Hewitt, BCom '23