High school students get a kickstart on their university journey at the Black Student Leadership Conference
Led by executive members of the Black Rotman Commerce (BRC) student group, the Black Student Leadership Conference is an opportunity for grade 9 and 10 students to gain valuable mentorship, skill-building and networking opportunities.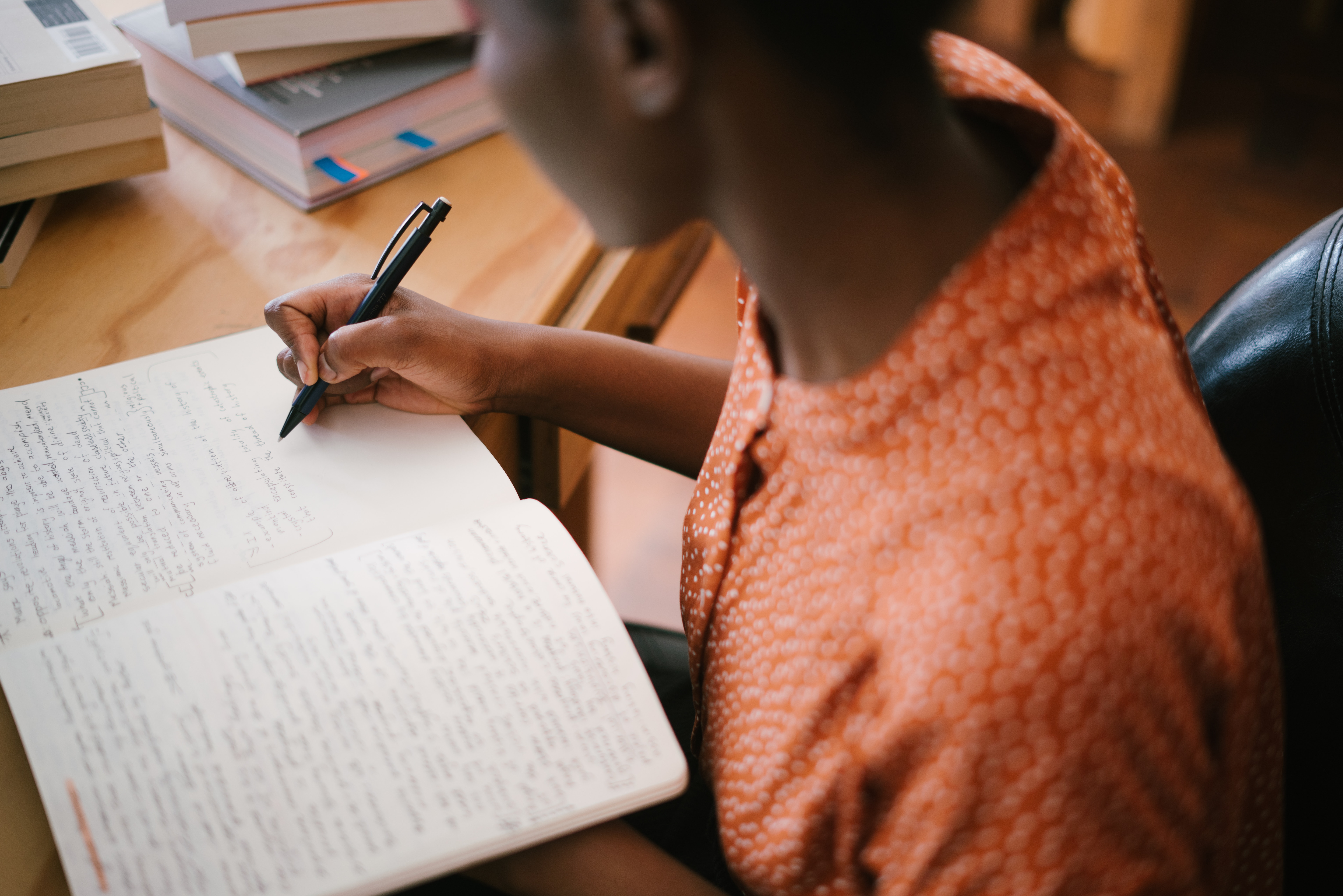 The conference was developed around a proposal from Rotman Commerce's Student Life unit to create an event focused around Black high school students. After a dialogue with Rotman Commerce staff, BRC assisted with planning the activities and facilitating the event, while RC's Recruitment and Admissions unit took the lead on marketing, registration and other planning logistics.
The inaugural Black Student Leadership Conference took place on July 24, 2021. The event opened with a keynote address from Andre Lewis, Managing Director and Portfolio Manager at Central 1 Credit Union. At Central 1, Andre is responsible for formulating and executing fixed-income investment strategies for liquidity portfolios of approximately $10 billion. He is also an Advisory Board member for the Rotman African Caribbean Business Club (RACBC). In his talk, Andre discussed advice he would give to his grade 9 and 10 self, as well as how to be a leader in high school to prepare yourself for the university environment.
A central element in Andre's keynote was the theme of Passport and Potential. Passport communicated the idea that the skills you build now will have a profound impact on your future self. Potential described how many of us may not be aware of the great things we can do, and that you shouldn't sell yourself short. Andre related this idea to the grade 9 and 10 participants through the example of taking academic courses instead of applied and challenging yourself.
The virtual conference continued with BRC organizers leading conversations about their experiences at Rotman Commerce. The small group setting facilitated discussions about day-to-day life at U of T, keys to success, community and program requirements. BRC reps also presented the premise of BRC, why it was founded and the work the groups does at U of T.
The students were then invited to participate in a teamwork activity, where they had the opportunity to come up with an idea for a product, service or app that would solve one or more healthcare issue(s) faced by Canadian youth. The scenario included a prospective investor who could invest $10,000 in the students' business. BRC reps circulated the breakout rooms to help guide the discussion and idea generation. After the attendees presented their ideas, BRC reps gave feedback on the pitches and led a conversation about what could make a new startup successful.
"The hosts were very informative and welcoming," said one student participant. "They offered insight into what life at university is like for black youth and the many opportunities available at Rotman Commerce."
Other participants described the event as informative and interactive, with a number of fun and engaging activities. "I learned a lot about both Rotman Commerce and the business field as a whole," said one student. "In particular, I gained a better understanding about the process of making a business model, and the different factors that a person must consider when coming up with a plan for a product."
In reflecting on the conference, BRC organizers are proud of their success in facilitating a welcoming, close-knit environment for the attendees. "We were able to show Rotman Commerce in a positive light for young Black students," they said. "We encouraged them to aspire to big things and consider Rotman Commerce as a candidate for their post-secondary education."
As for the conference's next big steps, BRC organizers strive to establish it as a recurring event. In particular, they hope to host the conference in-person where they can interact with students face-to-face and create even stronger lasting mentorship opportunities. Growing the event and reaching a larger audience is also important. They hope for it to be annual and to continue to reach more students in the early stages of their high school journey.
August 11, 2021