Get the attention you want: how this RC student is transforming the talent management industry
Paul Giurgeu's (BCom '22) talent management agency Blanche Media bridges the gap between influencer marketing and big data.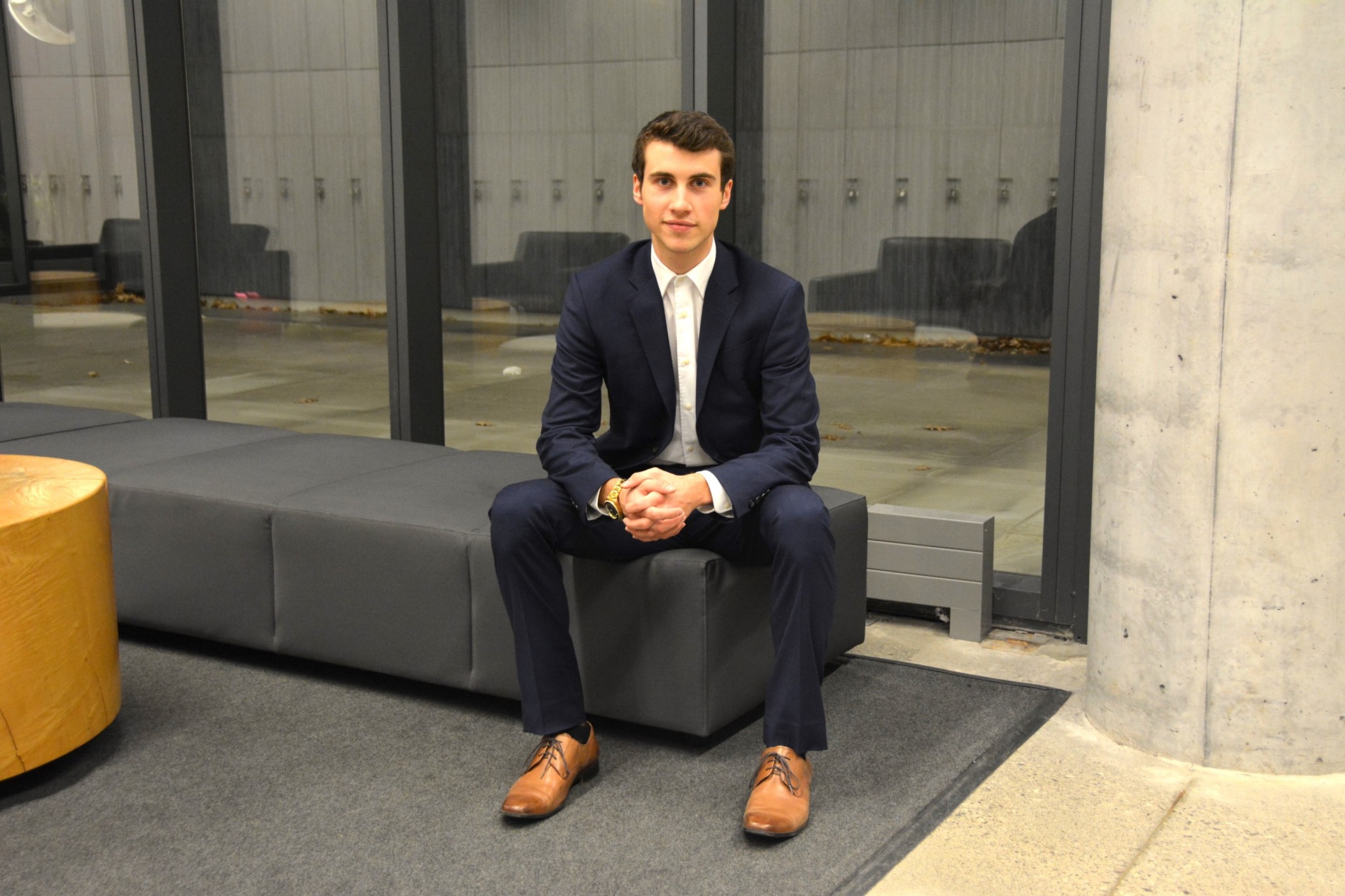 Giurgeu's foray into the dynamic world of influencer marketing began with an internship opportunity last semester in Belgium, where he worked for the clothing company 
Suspicious Antwerp
. This experience quickly led him to discover this critical gap: where are the supporting data analytics to influence promotional decisions? Giurgeu saw an opportunity to create a talent management agency that would base its partnerships with social media influencers on analytics derived from the unique algorithms of different platforms. It was from this idea that his startup 
Blanche Media
 was born.
Here, Giurgeu shares insights regarding Blanche Media's recent surge of growth, as well as how his experience in the Rotman Commerce program has factored into his success as an entrepreneur.
Why is this accomplishment important to you?
I've been fascinated with the concept of influencer marketing since my first year at Rotman Commerce. Working at Suspicious Antwerp gave me firsthand experience into understanding how partnerships with influencers work within the current framework of the entertainment industry. I quickly realized that many of these partnership decisions are made without any supporting data, and I immediately spotted the opportunity to develop a new kind of talent management system. Currently, our focus is to acquire talent from the platform TikTok. The current algorithm allows so many people to grow big very quickly – we wanted to find a way to reverse engineer that algorithm and connect with the people who are predicted to become the next trendsetters. With the help of my friends Chantelle Nejnec (BCom '22) and Salman Shahid, a third-year computer science student, I created Blanche Media. I'm proud of just how much our hard work has paid off – so far, we've been able to predict people's growth on TikTok with over 95% accuracy, and we have ongoing conversations with brands like Converse, Celsius Fitness Drinks and Airbnb.
What does success look like to you?
For me, success means doing the things you love with the people you love doing them with. I think this is especially important from a career standpoint, and necessary to feel happy and fulfilled in your job. Blanche Media is an environment where I personally feel like I am experiencing my idea of success, and I am very grateful for that.
How has Rotman Commerce impacted you?
My experiences in the Rotman Commerce program shaped my career trajectory as an entrepreneur. The environment in the program is one that facilitates collaboration, growth and a network of like-minded individuals, which is particularly important for entrepreneurship. I believe that it's the people around you who are going to help you build success in life, and Rotman Commerce has introduced me to so many intelligent, ambitious go-getters. These are the people you want to have in your network helping you build your future.
Looking ahead
In the long run, Giurgeu plans to expand his team of business professionals and product developers, and eventually move operations to a global level. However, he also states that one of the most important characteristics for any entrepreneur to have is being comfortable with not knowing what the future is going to hold. Giurgeu stresses the importance of keeping your options open and taking advantage of any opportunities that arise.
April 14, 2021