For the students, by the students: supporting RC's international community
Rotman Commerce Students' Association (RCSA) is initiating a cycle of giving back to our student community. RCSA's International Student Award will do just that. Its goal: to provide financial support to exceptional international students.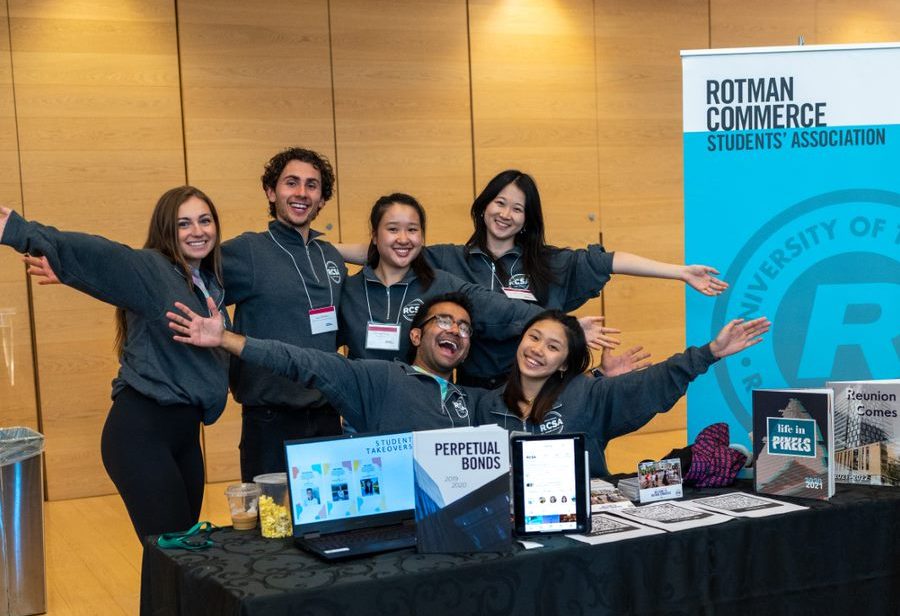 At RC, the diversity of our student body is our strength – the perspectives and opinions of students from across the globe truly enhances our learning environment. Recognizing the importance of these contributions, RCSA seeks to further enhance the holistic journey for RC international students through a new scholarship. COVID-19 brought to light heightened challenges that international students encounter. Managing tuition fees and living expenses can be difficult, and the physical, emotional and financial hardships of the pandemic continue to affect daily lives – out of RC's 216+ full-time international students, 91% have identified increased financial stress due to COVID-19. RCSA recognizes the need for transformational change – thus bringing their vision of an International Student Award into existence.
2022/23 RCSA President Chelsea Tho, Vice President Adnan Khan and Director of Finance Satvik Gupta share what exactly makes this scholarship unique, the sorts of traits they look for among student candidates, and their long-term vision with the initiative.
Giving forward
RCSA's student-initiated International Student Award differentiates itself through its mission to raise sufficient capital to set up an endowment fund. This permanent and recurring scholarship would help future Rotman Commerce students achieve the world-class education that has been the foundation for many generations of students to launch successful careers across industries.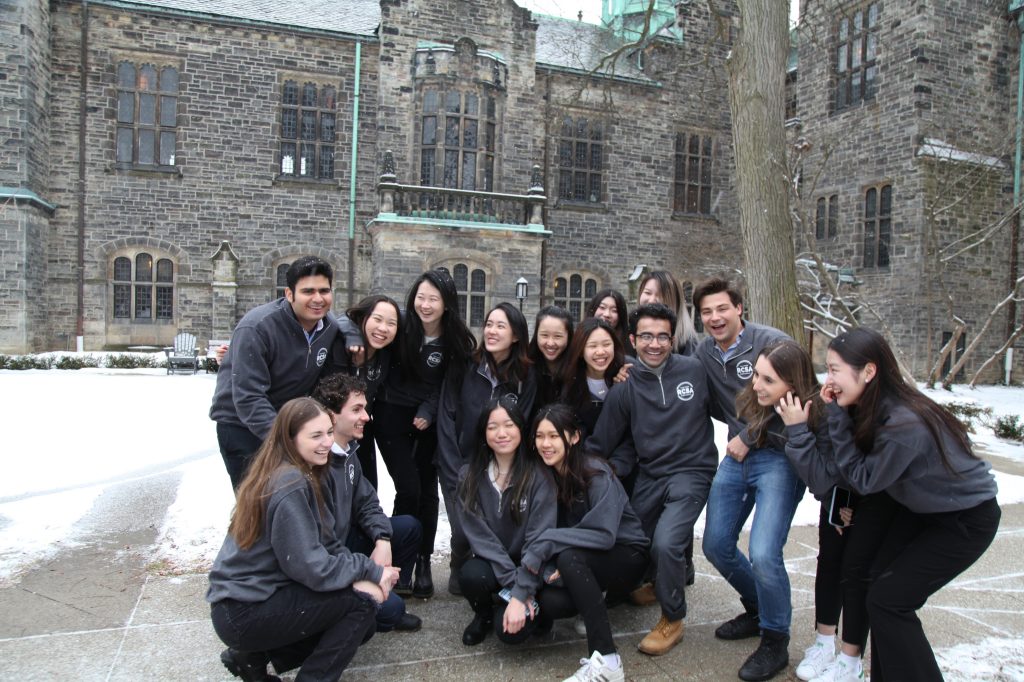 Recognizing excellence
RCSA's award will be made available annually based on outstanding academic achievement and significant contributions to the RC and U of T communities. It will go a long way in helping exceptional international students reduce their financial burdens, allowing them to focus on their studies, considering the increased tuition fees for upper-years and the fewer in-program scholarship opportunities available.
A long-lasting impact
By setting up an endowment fund, RCSA seeks to support the recipients of their award year after year. Successive executive teams will be passed the baton to top up the scholarship in the future to continue its impact. RCSA encourages everyone to support this award – a donation of any amount contributes to the wellness of the RC community by helping the international students of today and tomorrow make positive steps into the future.