5 graduates recognized for building community
The Director's Award for Community recognizes graduating students who exemplify community spirit in their approach to involvement and building community spirit within Rotman Commerce. Through building relationships, these five graduates helped foster spaces where students can feel empowered to succeed.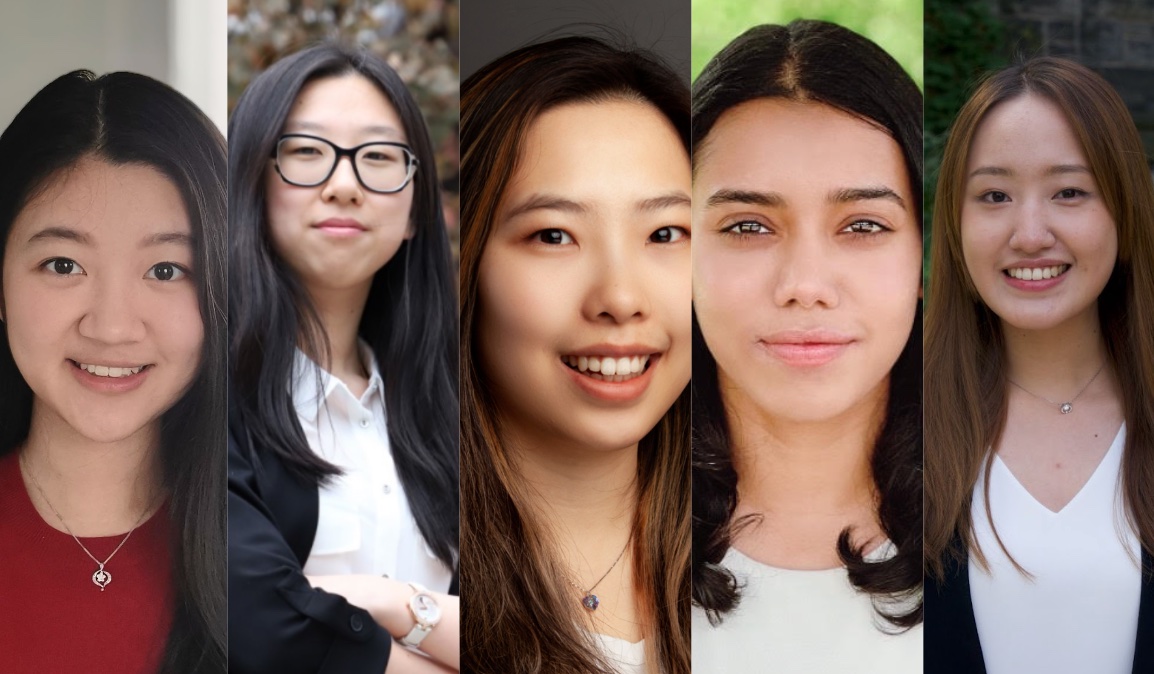 Congratulations to this year's recipients of the Community Award:
Kelly Cao (BCom '22, Finance and Economics)
Cindy Li (BCom '22, Specialist in Finance and Economics)
Faye Pu (BCom '22, Specialist in Accounting)
Alicia Thachil (BCom '22, Specialist in Management)
Minyi Wang (BCom '22, Specialist in Finance and Economics)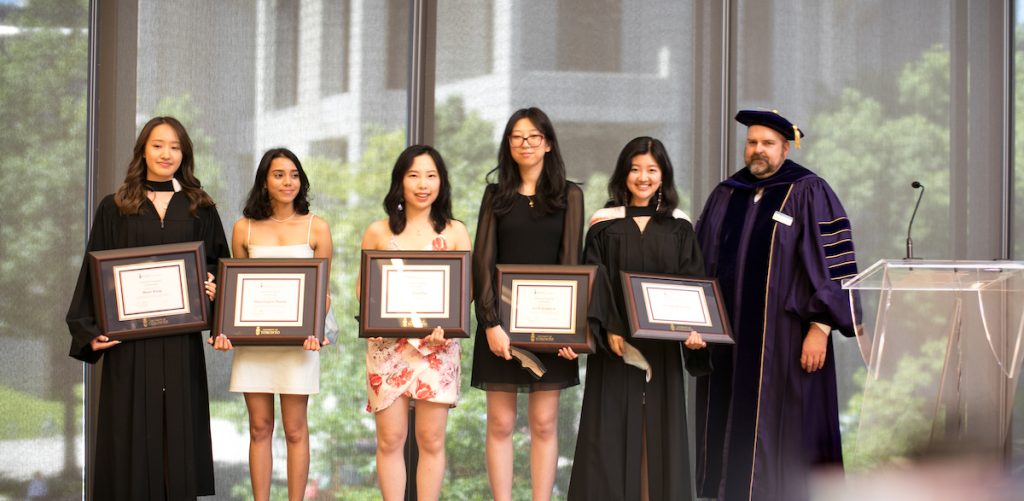 For Kelly Cao, this award recognizes the legacy of her seniors who have made meaningful contributions to the RC community. As President of the Rotman Commerce Finance Association (RCFA), Kelly actively advocated for minorities on campus by launching a number of diversity-focused initiatives. Through her constant support both inside and beyond the classroom— leading mentorship programs, case competitions, and workshops—Kelly empowered her peers to navigate careers in finance.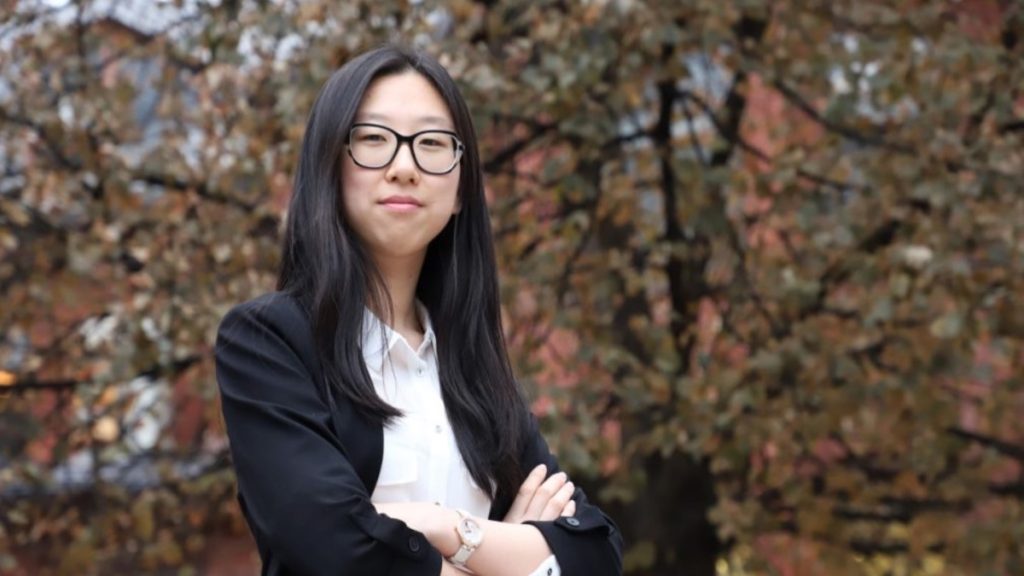 Throughout her four years, Cindy Li strived to give back to the RC community by supporting her peers academically and through career-development opportunities. As Co-Coordinator of the RC House System, Cindy connected students by hosting numerous social events, including the first back-to-campus in-person events. Cindy's provided leadership development opportunities for her team by encouraging everyone to push their boundaries. For Cindy, giving back continues to fulfill her and she hopes others will be inspired to pay it forward.
The Director's Award for Community is a recognition of Faye Pu's growth from a timid first-year student to a confident leader who encourages individuality and diversity. By coordinating events as the President of Rotman Commerce Non-Profit Network (RCNPN), Faye has inspired RC students to get involved, give back, and pursue social changes within the community. This included establishing an environment where students could grow professionally and "shine bright like a diamond".
To Alicia Thachil, student involvement has the possibility to create a positive impact on the RC community. Working as a First-Year Learning Community (FLC) Peer Mentor, she fostered an environment where first-year students could ease their transition to university. Within the Rotman Commerce Consulting Association (RCCA), Alicia collaborated with a team to conduct consulting events aimed to educate students on the industry and enhance their professional skills. Alicia has demonstrated the importance of being proactive in the RC community with the goal of creating a stronger student body.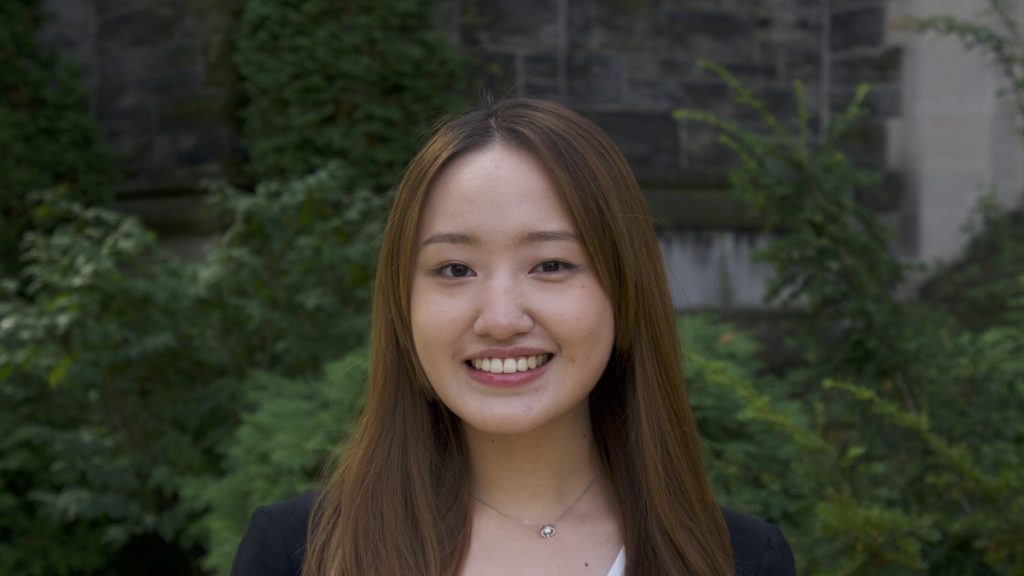 Minyi Wang was dedicated to the RC community throughout her four years. Serving as captain of the Rotman Commerce Competition Team (RCCT), Minyi helped develop training content for 27 competitors and built their skillsets for case competitions. Minyi took on numerous mentorship roles within finance associations and as a Teaching Assistant and constantly encouraged first-year students to get involved through these roles. Through her involvement at RC, Minyi has learned what it means to lead by example, allowing her to build on her confidence.