Experiential learning at the third annual Black Student Leadership Conference
This year's Black Student Leadership Conference continued its initiative to promote diversity and inclusion in a new way – with a market simulation challenge.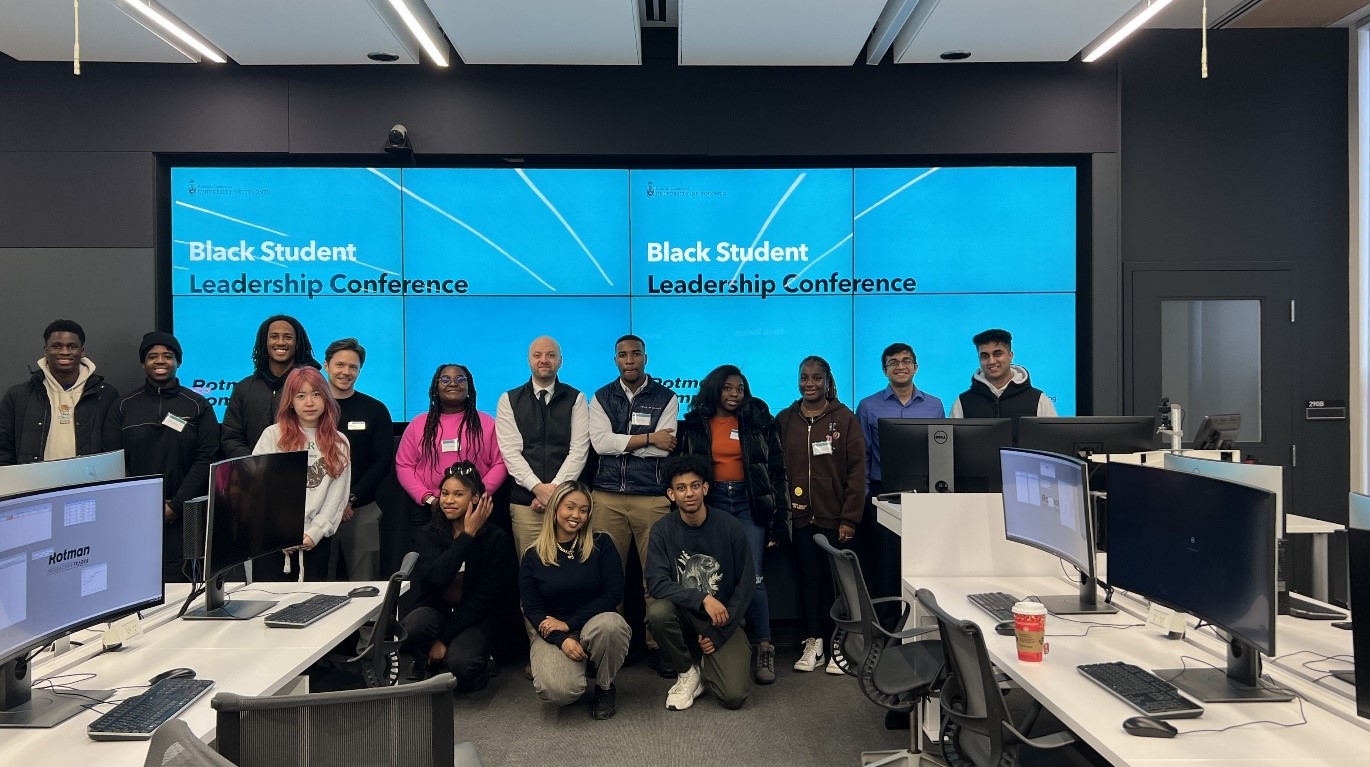 Held in-person on March 13 at the BMO Finance Research and Trading Lab, the Black Student Leadership Conference, hosted by Black Rotman Commerce, provided local prospective Black students with an introduction to financial securities trading on a real-time basis.
"We wanted prospective Black students to have a more hands-on experience at this year's Leadership Conference, and the competition the Lab facilitated for us really delivered."

Mark Berkovich, Recruitment Cfficer at Rotman Commerce
The challenge was a unique and fun opportunity for high school students to compete in a simulated market, where they navigated Decision Cases based on real-world conditions and delivered on the industry-leading RIT Market Simulation platform. The decision tasks were presented in a simplified manner, so that students could explore, learn, and practice strategies that achieve their desired goals.
"We are glad to see that all members of our community are leveraging our open learning environment to integrate theory and practice, by providing a focal point for research and training in a range of financial disciplines."

Bachir Chehab, Associate Director at the BMO Financial Group Finance Research and Trading Lab
The Leadership Conference was held in collaboration with the BMO Financial Group Finance Research and Trading Lab at the Rotman School of Management. The Lab is a state-of-the-art facility that focuses on the integration of theory and research with practice, through real-time access to global financial resources.