Empowering young women in business
Graduating RC students Eclipse Malixi and Sara Qureshi look back on their experiences in the program, through the lens of their extensive involvement in Rotman Commerce Women in Business (RCWIB).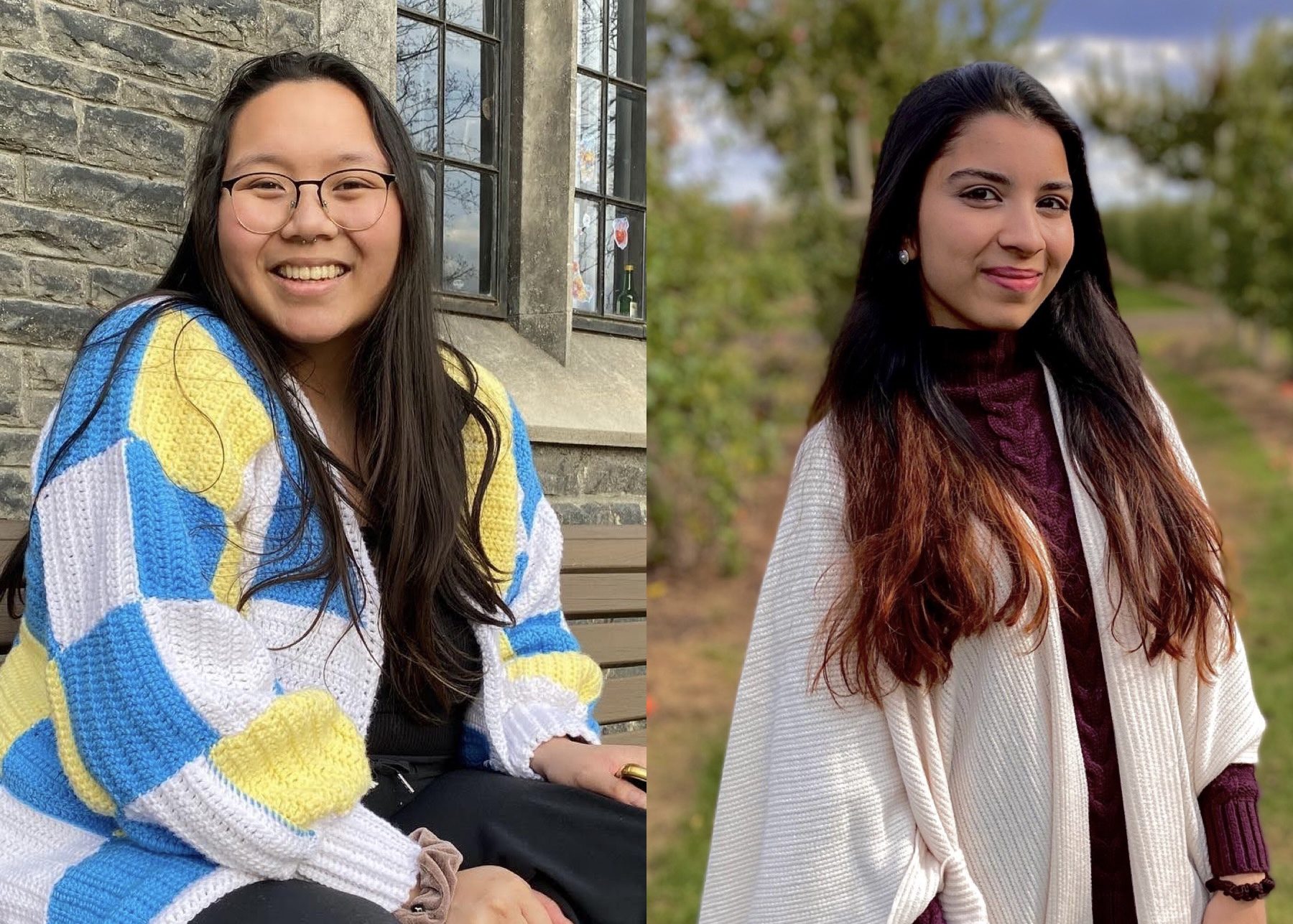 From networking opportunities to mentorship programs, 
RCWIB
 aims to empower future female leaders by providing them with a supportive environment and the tools needed to succeed in the business world. Innovative and educational events that included conferences and workshops unite young women interested in business with a view to develop their personal and professional skillsets.
"RCWIB was an integral part of my Rotman Commerce experience where, instead of an association, I became part of a family," said Qureshi, who served as Vice President in her fourth year. The group provided Qureshi with the opportunity to develop a large network of driven and passionate women who have also become her lifelong friends.
Malixi, the RCWIB's outgoing President, echoes similar sentiments. "As a first year student, RCWIB was a welcoming place for me to be in community with others on campus," she asserted. "Every year since, I have given back by striving to open RCWIB's doors even wider, to welcome even more students, and to let people know that they can find a place here with us." Looking back on her four-year journey with RCWIB, Malixi is proud to have contributed to a community dedicated to emphasizing the voices of female industry leaders, and to have inspired other young women.
This past year, RCWIB hosted a variety of events aimed at furthering its mission. The year kicked off with a "Dress for Success Fashion Show", which taught participants how to dress for various business occasions and to maintain overall professionalism. The group also collaborated with other RC student groups. These included a diversity panel hosted alongside Rotman Commerce Pride Alliance (RCPA), and RCWIB's most recent event, a consulting panel held with Rotman Commerce Consulting Association (RCCA).
Alongside their leadership within RCWIB, both Malixi and Qureshi emphasized additional learning experiences gained throughout their time in the Rotman Commerce program that they will carry forward after graduating. For Qureshi, these include "the importance of continued learning, connecting with those around me and, most importantly, the Pareto principle – how 20% of the work makes 80% of the difference." These lessons influence how she sees and interacts with the world, and also give her the confidence to usher in the next chapter of her life. Malixi's two key takeaways surround the ideas of finding your place and never underestimating yourself. "As daunting as RC and the future can be, I've learned how important it is to trust ourselves and our abilities. It's easy to compare ourselves or discredit our knowledge, but our experiences and backgrounds are our own, and have value."
The past four years also changed the way in which Malixi and Qureshi each perceive success. "To me, success is finding the ideal balance between my academic aspirations, work life and personal life, while also staying true to my values," affirmed Qureshi. While she is determined to work hard towards attaining her professional goals, she aims to do so in a way that adheres to her core values of integrity, morality and family. Similarly, Malixi values the idea of succeeding as a community, and continually strives to share her own mistakes and lessons in the hopes that others can learn from them. She believes that "having the opportunity to connect people to resources and share knowledge that benefits them is a sign of a successful journey."
RCWIB reflects similar values in its core mission. The group aims to promote accessibility, inclusivity and solidarity in its day-to-day operations of mentoring, skill-building and opportunities for networking.
As for what's next for Malixi and Qureshi? Come September, Qureshi will be joining Bell Canada's Finance Graduate Leadership Program as a Finance Manager. Malixi's post-graduation plans include working at Scotiabank as a business analyst, with future aspirations of working in community engagement and development.
Note: this article is the first in a series featuring graduating RC students leading up to Convocation.
May 6, 2021