Confidence in your career
For Emily Kemp (BCom '23) and Megan Lam (BCom '23), joining Rotman Commerce Women In Business (RCWIB) was instrumental in helping them evolve personally and professionally. With their unique backgrounds, the two learned to embrace their individuality and build confidence for their career search.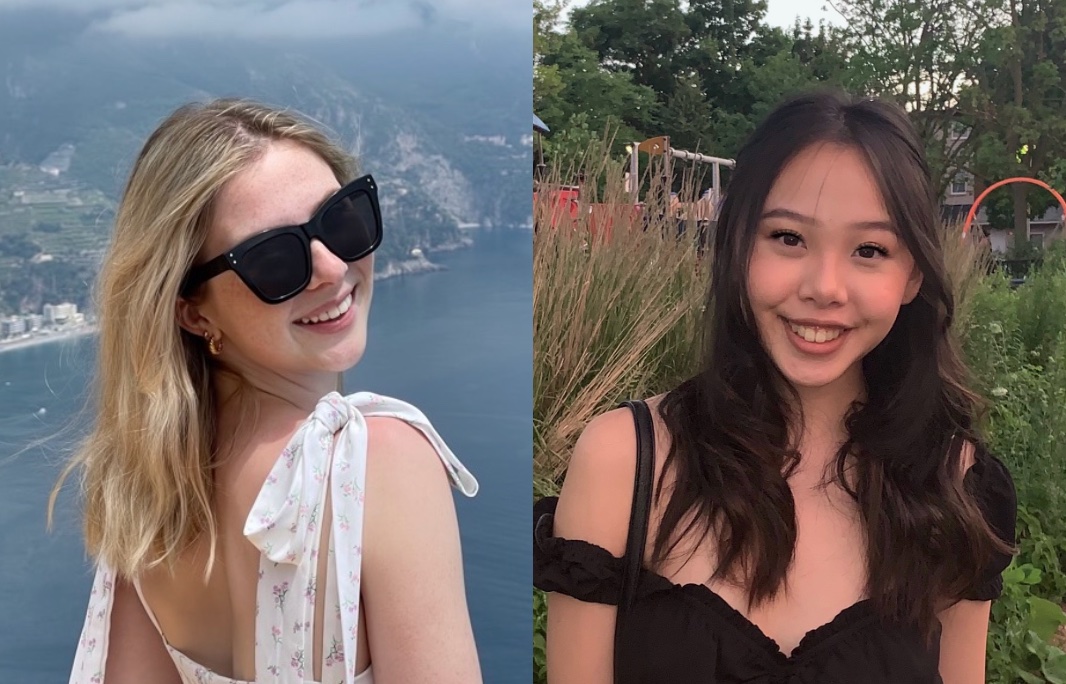 Creating a family in RCWIB
"RCWIB is like a close-knit family within a large RC community. I always felt like a valued team member, from being a First-Year Intern on the Conference Team to becoming Vice President in my fourth year. They are so supportive." Through empowering her to take part in the Women in Leadership program, the team at RCWIB opened Megan up to countless lessons and friendships.
Joining as a First-Year Intern, Emily Kemp (BCom '23) was inspired by the powerful women who served as presidents during her time. By leading and supporting her team, she strives to pass on what she learned from her mentors as the incoming President of RCWIB. "I hope that I will be an amalgamation of all the amazing leaders who came before me to ensure that the women on RCWIB are successful in achieving their goals."
Building your confidence
"If you align an important purpose with your work, you can find the courage to reach your highest potential."

Megan Lam, BCom '23
Reflecting on her own experiences, Megan points to the importance of taking the time to understand where your passions and motivations lie. Though it takes time to build confidence, Megan reminds everyone to be patient with themselves. "It's easy to feel imposter syndrome in a new role or setting but remember that inexperience does not mean incompetence."
Career tips to stand out
"It's simple to tell when someone enjoys what they're doing. That passion is what's going to drive you intrinsically."

Emily Kemp, BCom '23
With support from the RCWIB team, Emily learned that her strengths lay in her differences. She shares her struggle of fitting-in to what the "ideal" RC student looks like—having summer internships, competing in case competitions, or having their own side business—that often made her feel lesser than her peers. Emily embraced the experiences that are unique to her, along with the different skills she dedicated time to, that ultimately allows her to stand out in the workforce.
For Megan, taking the time to build her brand, creating a narrative around her value, and fostering memorable interactions with her network are essential skills for career navigation. By remaining flexible, Megan advises her peers to create room to explore; this ensures you won't miss an opportunity to learn something new.
Making a difference
Looking ahead, RCWIB is working towards expanding their presence outside of the school community. By increasing their involvement with charitable organizations, Emily hopes these initiatives will amplify RCWIB's core values of solidarity and empowerment. "We want to use our voices to help causes that support women and gender equality because we know that with our privilege as Rotman Commerce students and having a platform with RCWIB, we have the ability to make a difference in our community."