Commerce behind the screens
Graduating Rotman Commerce student Rahul Balakrishnan shares his thoughts on launching his career into new arenas.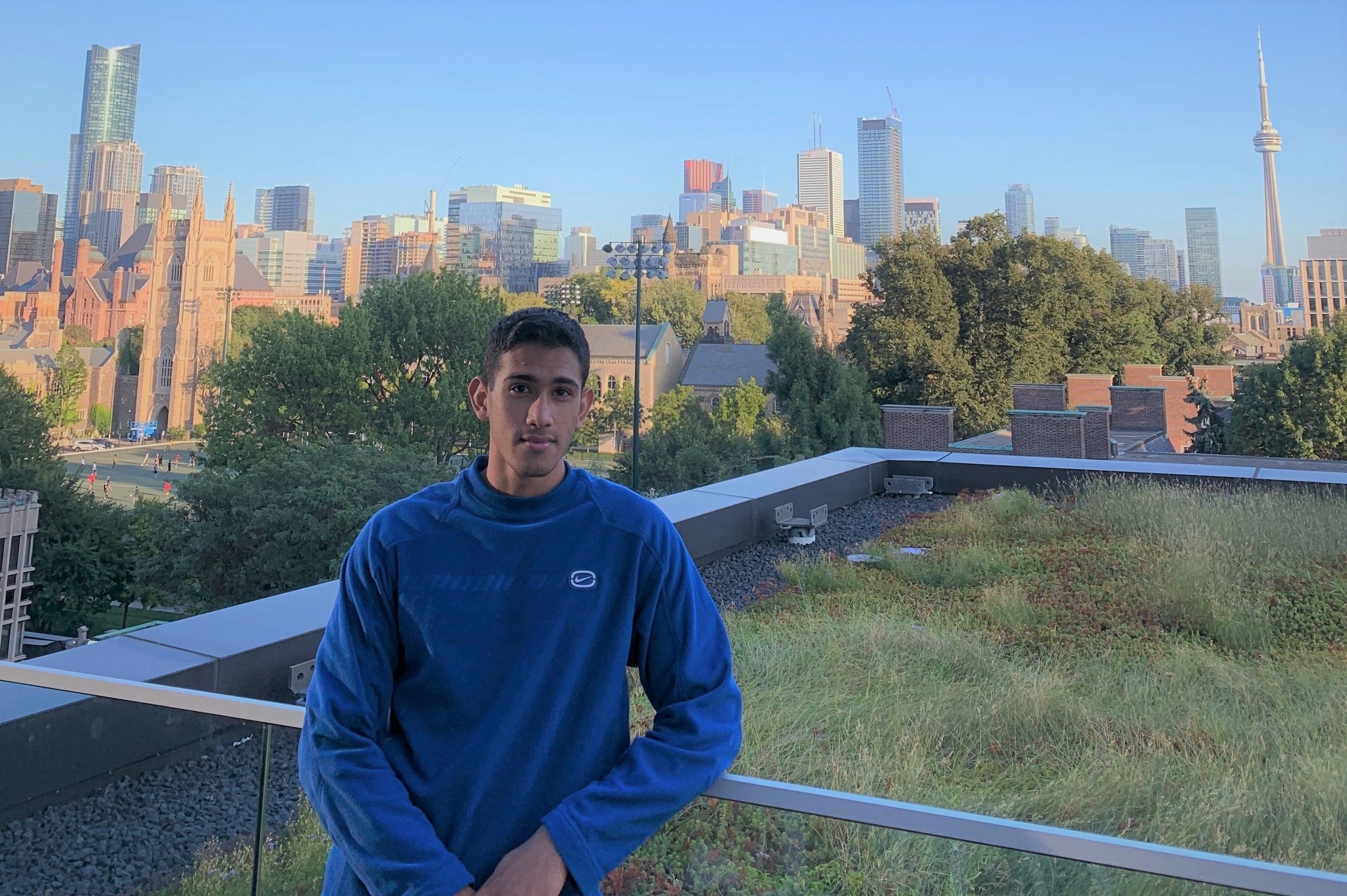 Starting out at Rogers Sports and Media may sound like an uncommon path for a Commerce graduate. Rahul is finding his niche within the industry as part of the New Grad Leadership Development Program. This initiative provides recent graduates with the opportunity to develop professional skills in a specific area of business. Rahul shares that the knowledge he picked up from RC classes left him ready for the on-the-job learning awaiting him.
"This role has unknowingly been a culmination of my work over the past four years," said Rahul. "Everything from consulting project presentations to data analyses helped mold me into an ideal candidate."
Through the program, Rahul will help in overseeing the reporting and yield management of digital ad revenue. This includes content for multiple Rogers platforms such as radio, websites and TV. He will also be involved in approving ad placements for professional sports broadcasts, traditional cable media and on-demand digital content.
The volunteer commitments embedded within Rahul's undergrad tie into the work he is starting with Rogers. His time with the University of Toronto Sports and Business (UTSB) gave him firsthand insights into the relationship between commerce and sports. Rahul planned events to highlight these connections, like the UTSB Sports Industry Conference, which was supported by professional sports organizations like the Maple Leafs Sports & Entertainment Partnership (MLSE) and the Maryland Bank National Association (MBNA).
The efforts required to secure this position factor into Rahul's definition of success. He views success as simply "putting in the work to achieve the goals you set for yourself." He adds that since everyone has a different perception of what applying yourself looks like, measuring success should be a largely individual process.
As to the key skills he will take forward upon graduation, Rahul emphasizes the importance of learning from others.
"Learning from the people around you is an essential skill that I think often flies under the radar," said Rahul. "We're all constantly surrounded by people who each offer their own unique expertise. RC helped me to recognize the importance of helping one another grow."
Note: this article is a part of our series featuring graduating students leading up to Convocation.
June 17, 2021