CFA Society scholarships 101: how to take your application to the next level
CFA Undergraduate Scholarship Award winner Wadee Shahid (BCom'22) shares insider tips and tricks for how to ace the application and interview process.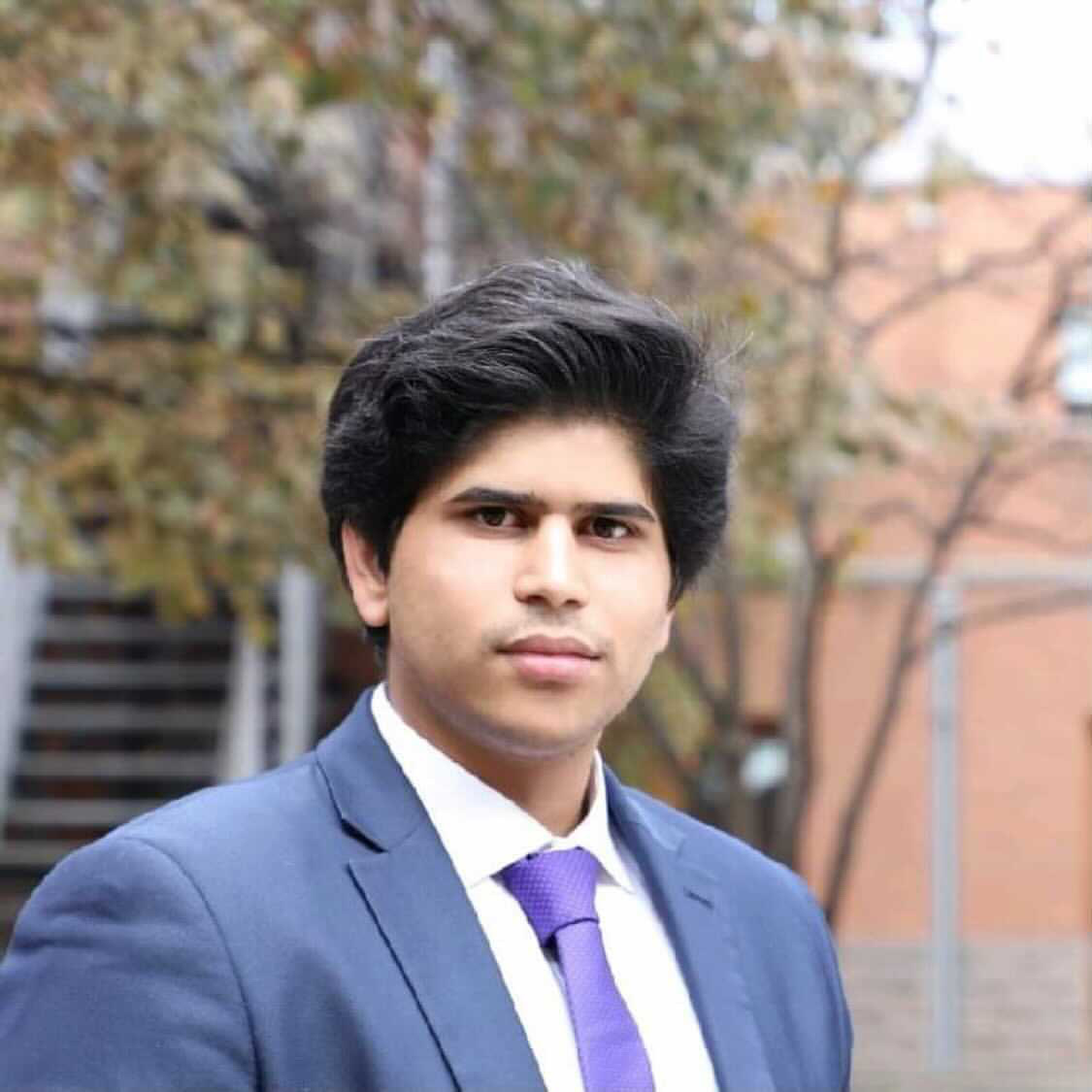 Each year, CFA Society Canada opens applications across Canada to select three students amongst hundreds as its CFA Undergraduate Finance and Economics Scholars. This prestigious award recognizes third- and fourth-year students studying finance and economics who demonstrate excellence in academics, extracurriculars or prior work experience. This past winter, third-year RC student Wadee Shahid was selected as one of the three Scholars.
"I stumbled upon this award rather randomly in my search for finance scholarships," said Wadee. "I decided to just apply because the application process seemed easy enough – resume, one short essay and an interview."
When browsing through the CFA Society's list of past winners, Wadee was surprised to notice that comparatively few U of T students were selected as Scholars. This realization motivated him to raise awareness for the scholarship among his RC peers, and to share the following tips and tricks for applying.
Resume
"Before beginning my application, I reached out to CFA Society members and RC Professors Maureen Stapleton and Craig Geoffery for general guidance," said Wadee. "They helped me realize that GPA is not the only thing that matters in my application. It's very important to present a holistic overview of yourself, your accomplishments and your experiences." He adds that this should particularly be reflected in the resume component of the application.
Essay
Wadee's second piece of advice relates to the essay section. "It's good practice to link every experience you discuss in your essay back to the CFA in some form," he said. "The CFA Society is looking to select students who best exemplify their values and are passionate about the CFA designation. In my essay, I tried to connect each of my work experiences and involvements to a specific value." Wadee details the three core CFA Society values as the following: promoting efficient financial markets, ethics and governance, and strong pursuit of knowledge.
Interview
As for the interview portion of the application, Wadee emphasizes that the process does not possess the technical qualities of a typical finance interview. "The interview is more of a conversation," he said. "It's an opportunity to showcase who you are and why you're a good fit for the scholarship. You have to show the interviewers how you stand out from the other applicants." In his interview, Wadee took a more casual tone. He started off by talking about his experiences coming to Toronto a few years ago, and let the conversation follow a natural flow.
In terms of the interview's more formal questions, Wadee's advice is to know your resume inside and out. "It's important to be prepared to discuss any item on your resume in detail," he said. "Although this part of the interview was still done in a conversational style, I tried to list concrete learning experiences and tie them back to a CFA value, like in my essay." He also emphasizes the importance of being humble when discussing your accomplishments and internships.
Wadee's final tip involves networking between RC professors. "It's important to realize just how well-connected our profs at RC are," he said. "They're some of the strongest networks and best resources we as students can have."
September 14, 2021