Celebrating newly admitted RC students with Meet Us
Meet Us is the annual event hosted to kickstart students' careers at RC. Through meeting with current RC students, alumni, faculty and staff, participants have the chance to peek into their new academic adventure and connect with the RC community.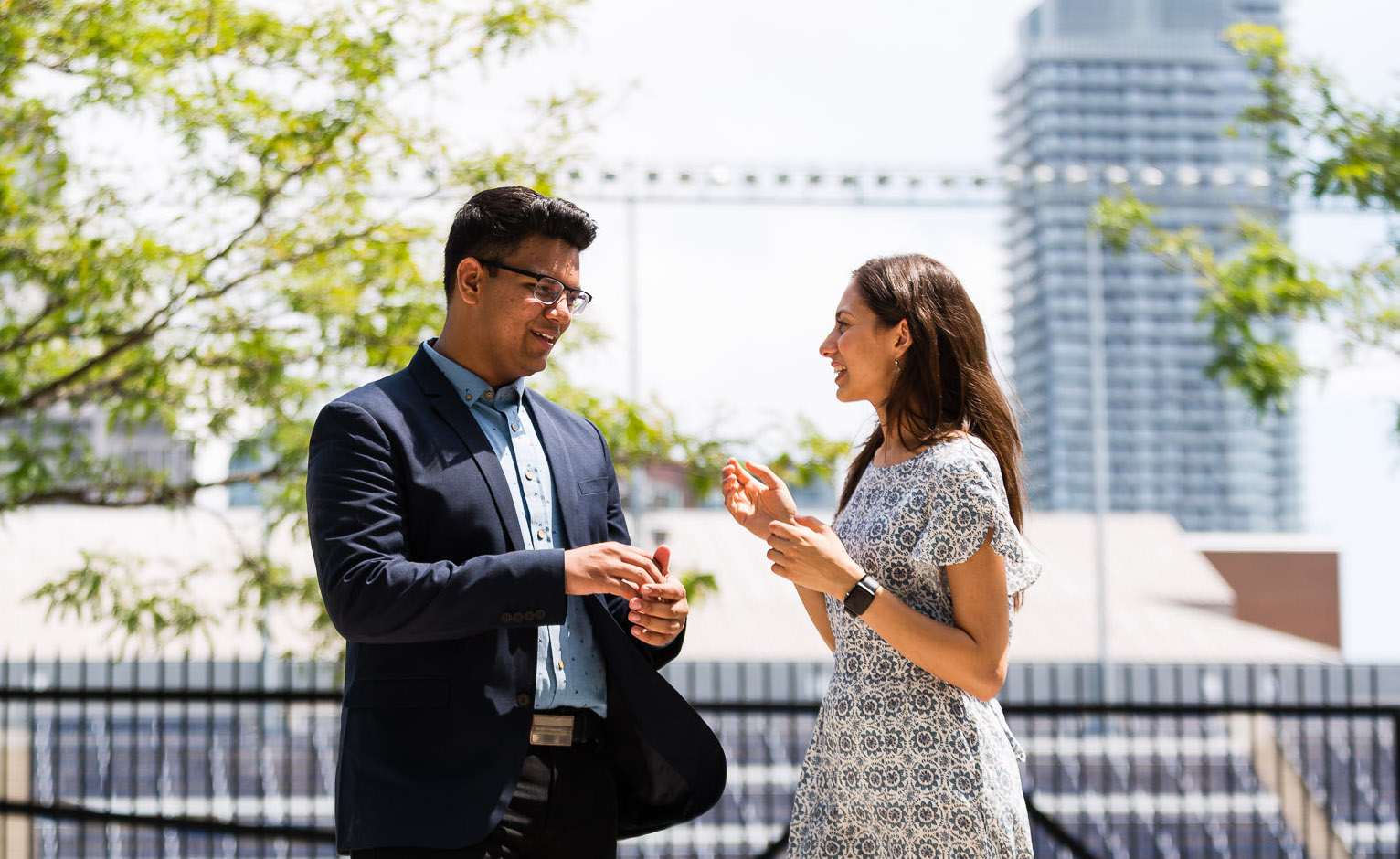 A peek into the future
After two years of virtual events, Meet Us was finally held in-person on May 28th. With a total of 168 students in attendance, the excitement in Desautels Hall was evident as students, along with their families, gathered to celebrate their offer of admission to Rotman Commerce. Miriam Irvine, Recruitment and Admissions Officer, shares, "We could not have had such a successful event without the many student, staff, alumni and faculty volunteers that made the day what it was."
Gaining insight from RC peers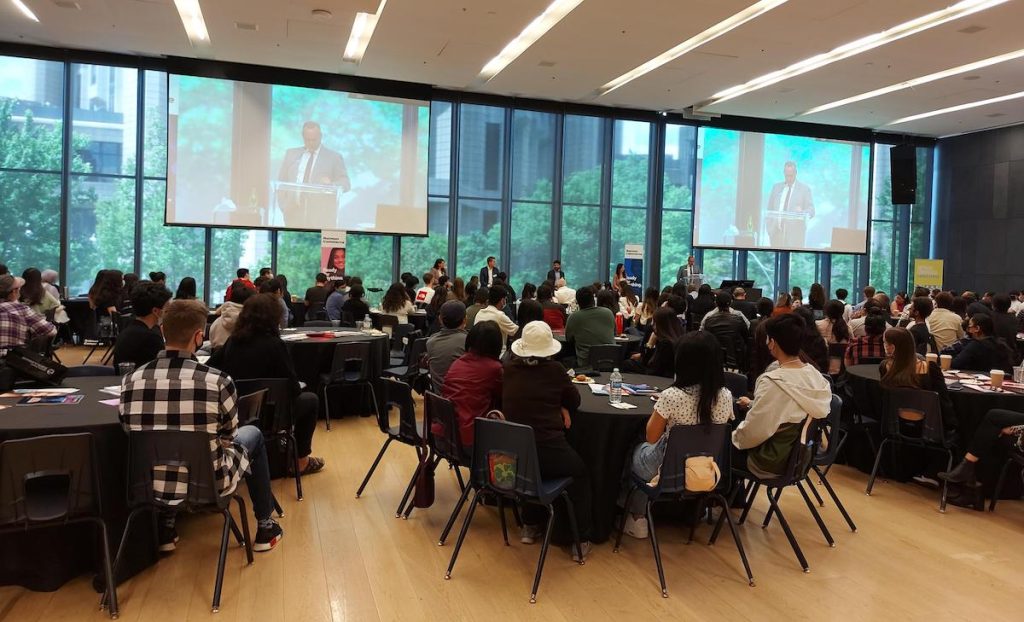 From finance labs to alumni panels, students were engaged in asking questions and listening to different career stories. An incoming student stated, "I enjoyed the alumni session, as it allowed us to see what students are doing in the job market following graduation."
Incorporated into the event was a mix and mingle session that opened networking between peers and professionals. With the student panel, current RC students were able to share their personal experience and advice to incoming first years.
The value of Meet Us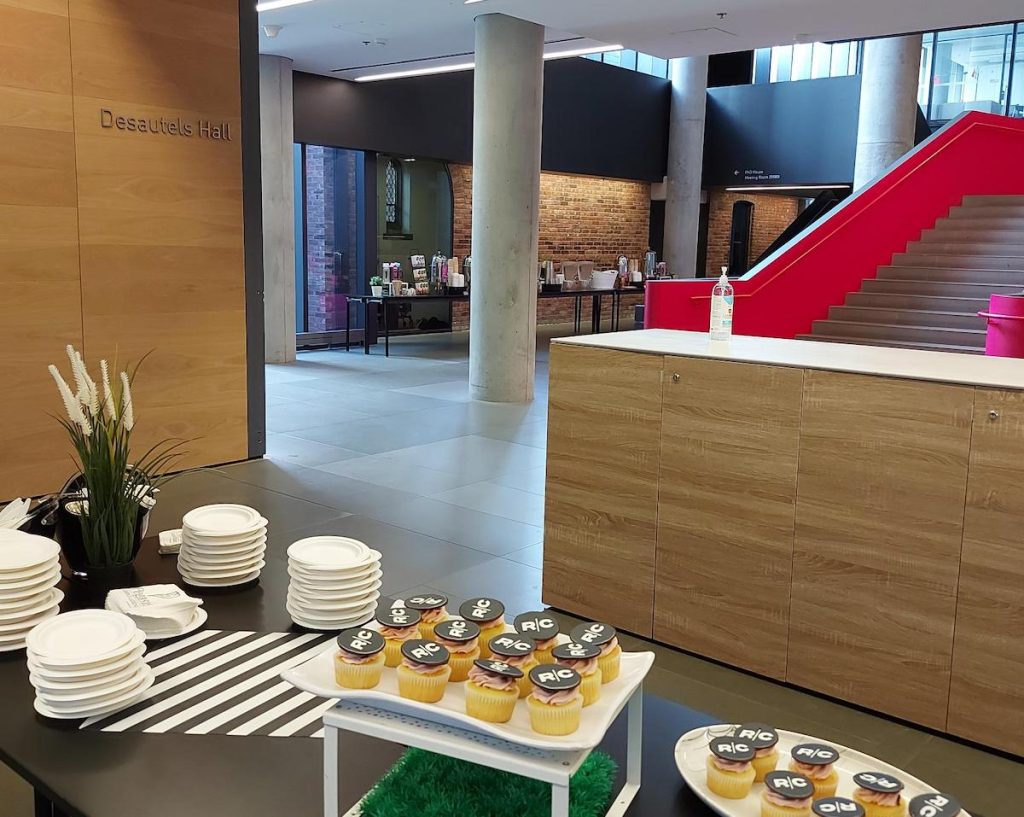 The students who attended expressed how valuable the event had been in kickstarting their future at Rotman Commerce. For them, Meet Us was an opportunity to make friends with classmates and familiarize themselves with the campus.
Alongside the students were their parents and family members who emphasized the utility of the event. "I have been really impressed with the overall level of communication from U of T. As a parent, I admit I often find the website overwhelming. There is so much information from different areas—Rotman Commerce, the specific college, and the university at a macro level. It's a lot to absorb at times, so I appreciate the chance to personally interact with everyone!"