Building and supporting resilience at RC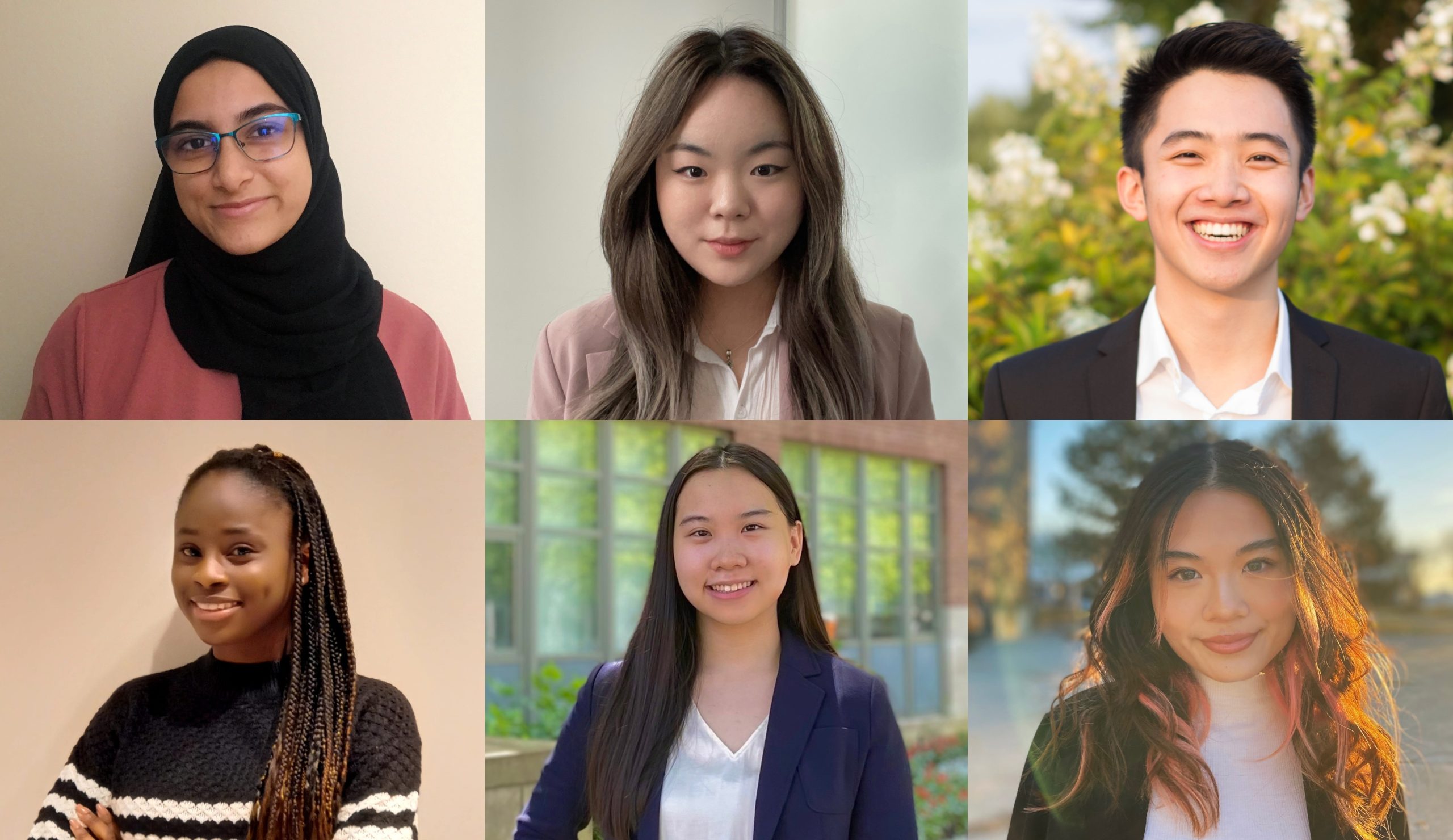 Building resiliency is an essential skill to navigate life's challenges and changes. Rotman Commerce supports and acknowledges students' passions and achievements amidst adversity. This academic year, in addition to the enduring William J. Harris Commerce Scholarship which recognizes resiliency in the face of adversity, RC launched our inaugural application-based RC Resiliency Awards to support and recognize the resilience students built during their life journeys thus far.
Meet our resiliency scholarship and award recipients: 
Ariba Munazir (BCom' 24)

is

in her second year at Rotman Commerce, specializing in accounting. Born in Pakistan,

she

moved to Canada

in

her early childhood. She enjoys playing boardgames and doing calligraphy.

 

 

Erin Kim (BCom' 23)

is in her third-year specializing in management and recipient of the

William J. Harris Commerce Scholarship

. She was born in Seoul, South Korea and raised mostly in the GTA. Her biggest passions are around mentorship and breaking the stigma surrounding mental health.

 

Hayden Cheung (BCom' 22)

is a fourth-year student specializing in management and a focus in marketing. He is dedicated to diversity, equity, and inclusion, and barrier-free access to higher education.

 

Inioluwa Ajenifuja (BCom' 24)

is a second-year student studying finance and economics. She is from Moncton, New Brunswick and originally from Lagos, Nigeria. She is passionate

about helping others, especially immigrants experiencing language barriers. 

 

Jessica Lu (BCom' 23)

is in third-year and specializing in accounting with a minor in economics. She was born in New Zealand

and

grew up in Ontario. Meeting new people and learning about their unique perspectives and stories

is energizing for her

. 

 

Karen Yeung (BCom' 23)

is currently in her third-year also specializing in management with focuses in strategy, finance, and data science. She

 loves spoken word poetry, Greek mythology, and learning foreign languages.

 
How has your resiliency been central to your outlook?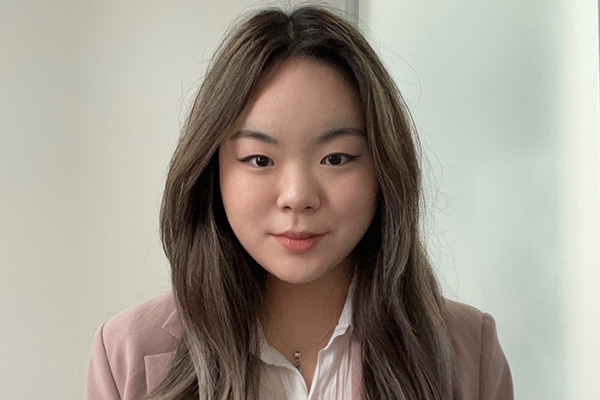 "I am a strong believer in consistency in achieving any goal, in which resiliency is a key factor. Of course, there have been many times where circumstances changed my plans. However, being resilient has always allowed me to get back on track." – Erin Kim (BCom' 23)  
"Resiliency has made me more comfortable with uncertainty. I used to meticulously plan out everything, which I later realized was both unrealistic and unnecessarily stressful. This mindset of wanting certainty made me see every challenge I face as a setback. It wasn't until I faced life-changing difficulties at home that I realized what I was capable of overcoming. Being more resilient made me more confident in what I could achieve, even in the most challenging circumstances." – Hayden Cheung (BCom' 22) 
What does this recognition mean to you?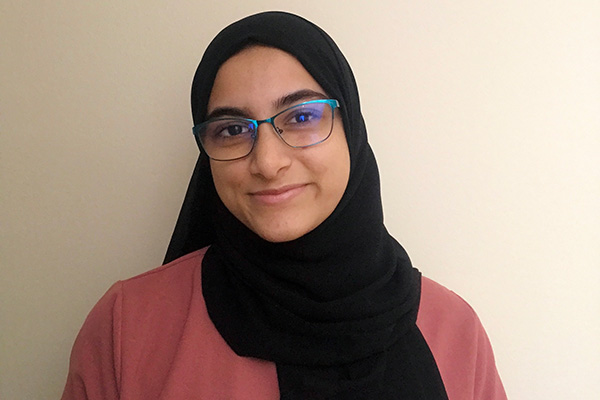 "The RC Resiliency Award means a great deal to me. It's a bittersweet reminder that although there were challenges in my life, I managed to push through them successfully. Being recognized through this award and being given the opportunity to bounce back from a loss gives me great honour, and this really helps me stay determined in my academic life." – Ariba Munazir (BCom' 24)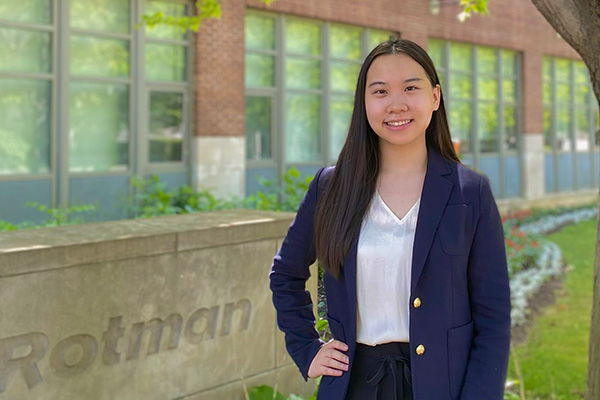 "I feel recognized and appreciated by the Rotman Commerce community. It also served as a reminder that I am on the right path and that overcoming hardships and being resilient enables me to become a stronger individual, both mentally and physically." – Jessica Lu (BCom' 23) 
What are your future goals?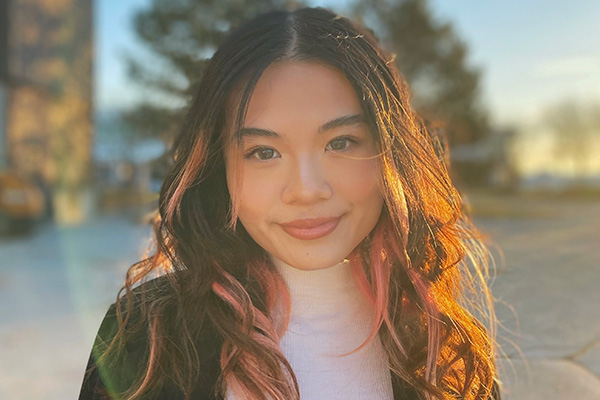 "In the future, I want to establish a career in either technology or management consulting. I definitely don't have my entire future figured out yet, but I've realized that that's okay (so if you're in the same boat, cut yourself some slack)!" – Karen Yeung (BCom' 23) 
"I am planning to kick-start my career as a marketer at P&G after graduation. To be honest, I don't exactly know what I want to do further down my career, but I know I will be doing something that sparks my creativity and keeps me constantly learning." – Erin Kim (BCom' 23) 
"There are so many opportunities out there for me to explore and try. One thing I am certain about is my desire to do work that feels impactful. While it might be working at the UN one day, it could be something as cool as building out a new product for millions of users." – Hayden Cheung (BCom' 22) 
Any advice for your fellow students when it comes to resiliency?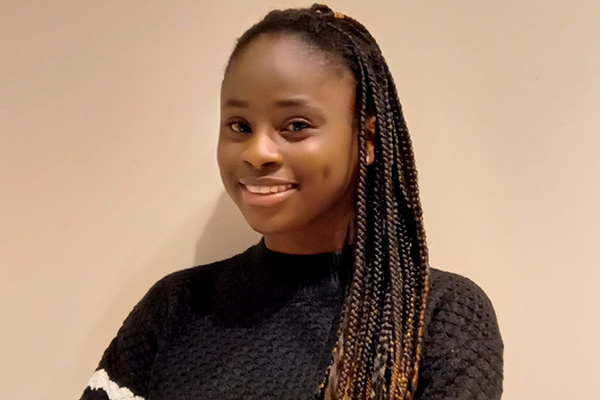 "It's okay to hit a curb as long as you do not remain in the spot blaming yourself, the curb, or the car. To fix the situation, you will have to move one way or the other. Be it a phone call, walking, or getting towed, all that matters is that you move forward. Time does not stop, so, do not give the situation the privilege of stealing that time.  The word "thrive" means to grow vigorously. So, thrive until you reach your own definition of success." — Inioluwa Ajenifuja (BCom' 24) 
"Being upset over something does not make you any less resilient. Resiliency will reveal itself to you over time, so give yourself time – time to be sad, time to cry, time to grieve. Be kind to yourself!" – Karen Yeung (BCom' 23)  
March 23, 2022