Beyond the classroom: get involved in student clubs
From technical training to mentorship opportunities, Rotman Commerce student organizations offer a community for students to engage in professional and social activities outside the classroom.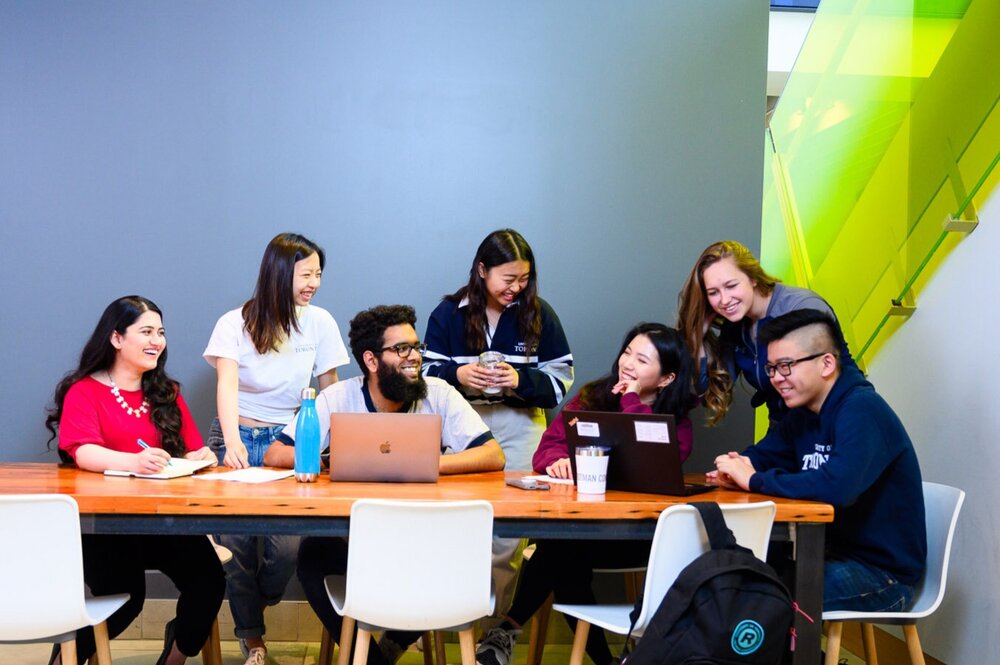 Rotman Commerce's 
30 official student groups
 are at the core of student life within the RC community
.
These extracurricular opportunities provide a space to make lifelong friendships and memories beyond the classroom. 
Academic associations such as 
Rotman Commerce Accounting Society
 (RCAS)
 and 
Rotman Commerce Law Association
 (RCLA) provide a space for stude
nts to explore opportunities
 in the field
, network with professionals, and build relevant skillsets. Interest groups such as 
Black Rotman Commerce
 (BRC
)
 and 
Rotman Commerce Women in Business
 (RCWIB) offer similar networking and skill building opportunities, with a focus on
 raising awareness for their central cause and advancing efforts 
towards their mission. 
RC's own student union, 
Rotman Commerce Students' 
Association
 (RCSA)
,
serves
 the interests of RC students 
through advocacy and representation
.
Getting involved
Alongside their opportunities for personal and professional development, RC student groups are a great way to get involved in the community, make new friends and see what Rotman Commerce has to offer.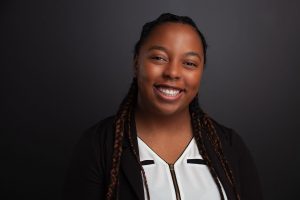 "Leading the RCSS team for the past two years allowed me to foster a sense of community with like-minded individuals and provided me with a sense of purpose outside of academics." 

Reyanna Lambie, President of Rotman Commerce Students in Sports (RCSS)
Creating a community
Other student group leaders further emphasize the sense of community offered through learning together, working towards a shared vision and planning for events. Andy Park, Director of Events for RCEO, values the inherent community-building element of preparing for and executing events such as the group's annual Boundless Case Competition.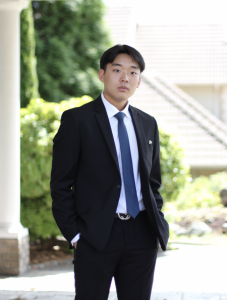 "My role at RCEO provides me with the valuable opportunity to learn from the team and to work together to create RCEO's vision of cultivating entrepreneurship within Rotman Commerce."

Andy Park, Director of Events for RCEO
Expanding opportunities
Student organizations also offer a space to build key leadership and organizational skills. Skillsets developed in a student group environment combined with occasions to network with professionals can lead to further opportunities along your career journey. For Emily Koroneos, Director of Interns at Rotman Commerce Trading Group (RCTG), three years of involvement in the group exposed her to opportunities that helped her land trading internships.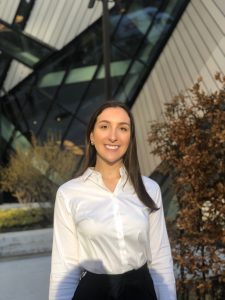 "Within technical training sessions, stock pitches and writing our monthly report, I built various skills with a wonderful group I'm happy to call my friends."

Emily Koroneos, Director of Interns at Rotman Commerce Trading Group (RCTG)
Learn more about RC student groups. 
September 22, 2021