Being authentic to yourself in your career | Rotman Commerce, Career Stories
In the first of a series on Rotman Commerce career stories, alumna Lynn Cotgrave, BCom '16 shares about the importance of keeping true to your passions.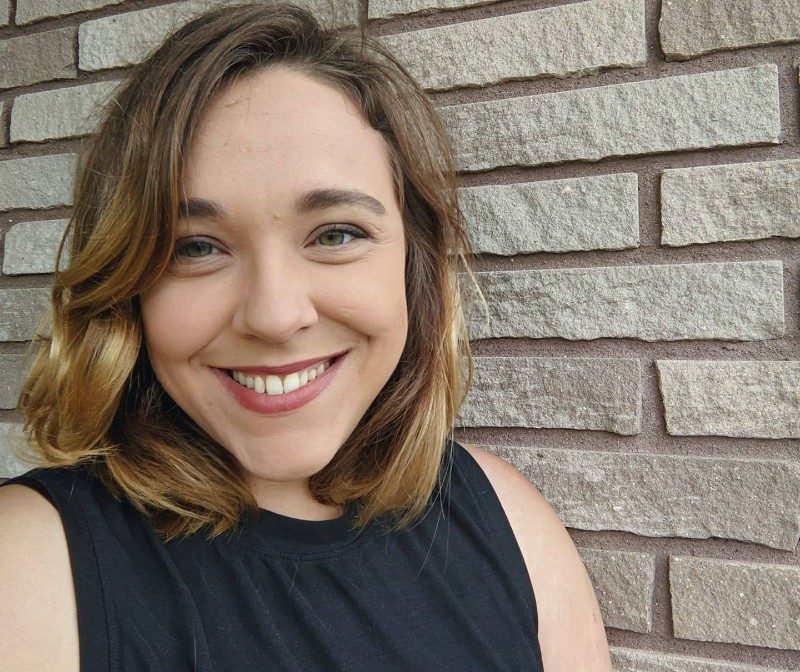 From small town to city lights and back again
I was born and raised in Northern Ontario, in the small town of Cochrane where I have a large extended family and a close-knit group of friends. As a northerner, I am no stranger to camping and fishing year-round, and have access to homegrown food from my families' gardens. I absolutely love the small-town way of life.
Even so, I also adore the city and was fortunate to be able to visit Toronto often while growing up, which led me to desire a post-secondary education in the city. With dreams of owning my own business or working in the music industry, pursuing education in business seemed like the perfect choice.
I have always loved pairing creativity with strategy; pursuing a concentration in marketing and a specialization in management while at Rotman Commerce just made sense. In addition to gaining practical business knowledge and developing leadership skills, Rotman Commerce taught me resilience, commitment, and strong ethics.
Over seven years in Toronto, I worked for a variety of organizations, primarily in digital marketing. Currently, I work in the Marketing, Communications, and External Relations department of Northern College in Timmins, supporting communication efforts to prospective and current students for all divisions and campuses. When I am not browsing the internet for either my work and my personal life, I can be found off-the-grid and offline in the great outdoors with friends and family.
Growing a career
While still a student, I began my first role in my career as a marketing intern at a start-up founded by a Rotman Commerce alumnus. This led to other opportunities in digital marketing, including at B2C & B2B companies, the non-profit sector, municipal settings, and with advertising agencies. In 2018, I decided to move back to Northern Ontario to be closer to family and found fulfilling work in marketing here as well.
My experiences in digital marketing for smaller organizations allowed me to gain a vast skillset that is transferrable to roles in other organizations, including my current role as Social Media Liaison at Northern College. I truly love helping organizations grow by pairing strategy with creativity to deliver holistic, integrated marketing plans. Strategic communication comes naturally to me when I care passionately about the work of the organization.
Taking risks
The biggest risk I've taken in my career is moving back to Northern Ontario. Before deciding to move back home, I worked for an advertising agency that specialized in creating and managing digital marketing campaigns for non-profit organizations. While there are fewer job openings in marketing – especially digital marketing – and while digital marketing isn't broadly understood in this region, it is definitely valued and has been an asset to my career.
Surprising turns and finding professional and personal happiness
What's surprised me most about my career is the number of times I've had to change jobs to get the right fit with the right organization. My expectation for some opportunities was that it would be the perfect job and that I would stay long-term. However, I've discovered that finding the right workplace culture is more challenging, and has a greater impact on my happiness, than originally thought. I place a lot of emphasis on being passionate about an organization's mission. Being able to find a role at an organization that is meaningful to me has a huge impact on my satisfaction and success. Fortunately, the biggest risk I've taken in my career, that of moving back to Northern Ontario, led to my greatest career satisfaction and happiness in life.
Impactful professional development
The career activity most impactful to my professional development has been my eagerness and willingness to learn new skills, both on and off the job. My early career opportunities in digital marketing for small organizations allowed me to learn skills for managing digital advertising campaigns not taught in the classroom at the time.
Stay authentic
My advice to my early-twenties self: keep being authentic. I would have told myself that success is not measured by your income, status, clothes, friends, or position title. Success is how you define it, based on your unique values and goals. Happiness comes from within. Do things that spark joy and share it with others. Keep being you