An accountant changing the world through story | Rotman Commerce, Career Stories
Cecilia Leung, author of a collection of stories in "Dear Accountant", shares more about her own unique story.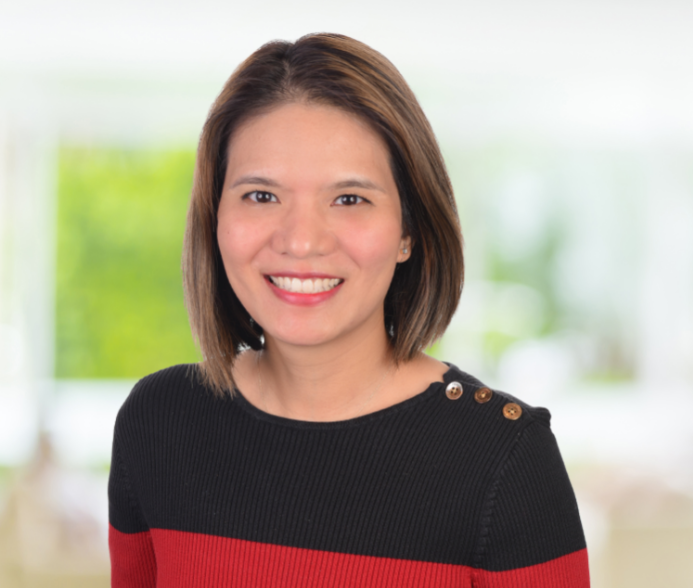 A new place to call home
Cecilia's beginnings weren't easy. Coming from bustling Hong Kong to the small town of east Toronto at 16, she first faced the challenge of translating back and forth to English. Her memory of failing grade 5 math also haunted her. Much to her surprise, Cecilia excelled in Canadian math. For her undergraduate studies, she chose the finance and economics program at Rotman Commerce – a decision that significantly impacted her worldview. Moving to Toronto was a brand-new experience – a busy place with a diversity of people and perspectives, all so uniquely different from her own. The abundance of challenging ideas, and the power of learning from a diversity of viewpoints nourished her thinking, added to her worldview, and contributed to creating a fuller sense of self. She loved working on group projects, and found "her people" in student groups, such as the Rotman Commerce Accounting Society and the Rotman Commerce Students' Association.
Upon graduation, she made the difficult decision to not return to her native city of Hong Kong, but to stay in Canada. Her studies in the commerce program provided her a broad view of business; she studied a wide range of classes, from taxes to strategic management. While considering her career options, she participated in hundreds of interviews and successfully completed the US CPA exam. She landed her first full-time position at a Boston Mutual Fund company. She later moved back to Hong Kong to work for the "Big 4" in their China Market Group.  In 2006, tired of the extensive travel and full of desire to do something bigger, she packed her bags and moved to the Big Apple.  She's been there ever since.
Throughout her career, Cecilia has lived a life of constant growth and change. She explored many different areas of finance in both the accounting and consulting worlds, meeting fascinating and powerful people who mentored her along the way. Six years ago, she left a high profile and stable position at an investment bank to join a start-up FinTech company. The opportunity was too enticing for her to let it pass by – that was an unique opportunity where she could really make meaningful change. She would be able to build teams from the ground up, creating and executing strategic visions to take the company to the next level.  Earlier this year, the uncertainties in the pandemic have also pushed her to a new adventure; she's transitioned her side hustles into a full-time business, so she can help more growing companies take their next leap forward.
Reflecting on her decision for these intense changes in her career, Cecilia advises students to "Keep an open mind, because the world is so big and the possibilities are endless."
Writing it all down
This courageous Rotman Commerce grad's adventures just never stop. Her passion in mentoring immigrants and underprivileged students and young professionals culminated into her latest book, which was in the works for two years.  "Dear Accountant: Stories, Advice and Exploration" was released just this past May – the book shares the career journey and mentorship advice of 20 thought leaders from various accounting disciplines. Although initially written for the university students and young professionals that she mentored and coached, the book has made the Amazon's best seller list and became an outstanding resource, not only for those with an interest in accounting, but also for anyone who is contemplating their next career move.
Cecilia believes "you should continue to pay it forward and help others as you might have been helped along the journey. Everyday, we have an opportunity to change the world and make it a better place."
—
The first chapter of "Dear Accountant" is available for download online. You can learn more about Cecilia at her website, ceceleung.com.