Alexandra MacKay appointed Vice-Dean, Undergraduate and Specialized Programs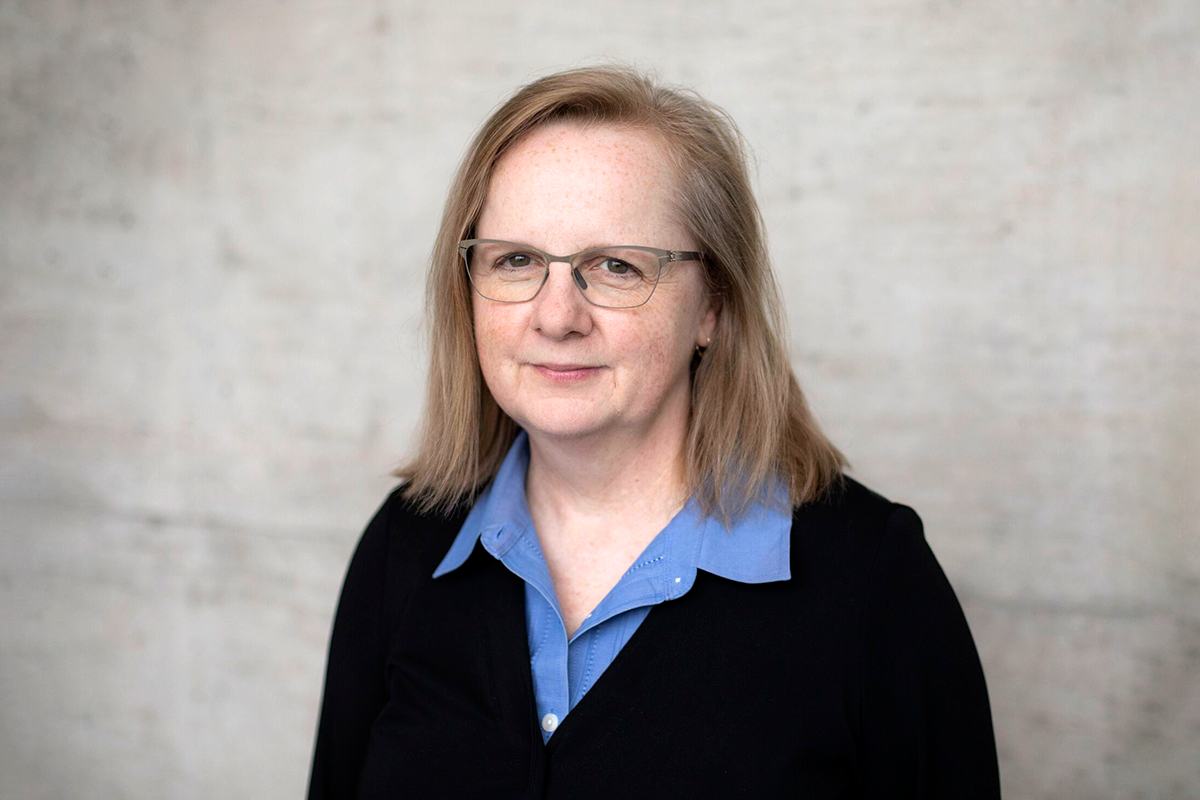 We're thrilled to welcome 
Professor Alexandra MacKay to the appointed role of Vice-Dean, Undergraduate and Specialized programs at the Rotman School of Management until June 30, 2023. 
Immediately prior to this appointment, Professor MacKay helped steer the Rotman School of Management and Rotman Commerce amidst the pandemic as Interim Vice-Dean. Her exemplary leadership skills, dedication and adaptability to problem solve aided a successful start of the academic year.  
Professor MacKay's experience with the Rotman School runs deeps. Prior to this role, Professor MacKay served as the Academic Director of the Master of Finance (MFIN) and Master of Financial Risk Management (MFRM) programs, and more recently as Director of Rotman Commerce.  
Notable among her work with Rotman Commerce, she helped to create a new focus "Managing in Diverse Economies" that can be taken as part of any of the three specialists (Accounting, Finance & Economics, or Management) in the Rotman Commerce program. This focus offers a pathway for Rotman Commerce students to learn about and engage in experiential learning related to business paradigms and models beyond those of the usual western business ecosystem.  
Professor MacKay also laid the groundwork for Rotman Commerce's Centre for Professional Skills (CPS) as its inaugural executive director. CPS is dedicated to building and implementing programs and tools to support the development of students' communication, presentation, teamwork, leadership and other professional skills within the curriculum and co-curriculum, to complement the exceptional academic offerings for which Rotman Commerce is internationally recognized.  
Currently, she is also overseeing expansion of  the Master of Management Analytics (MMA) program and modification of delivery for the MFIN program that will allow for more flexibility.  
"The pandemic has required us to adapt on many fronts. It has equipped us with new tools and ideas. I look forward to continuing to work with our students, staff and faculty on these programs and their ongoing development," said Professor MacKay.  
We're also grateful that Associate Professor Alexander Edwards, Acting Director for
Rotman Commerce has accepted his appointment as Interim Director for Rotman Commerce for an additional six-month period until June 30. 2022. In this past year, he managed the complexities of the back to campus and back to in-person teaching processes for the program – navigating the coordination with the Faculty of Arts & Science. He also recently started the detailed work for the Self Study of Rotman Commerce under the University of Toronto Quality Assurance Process (UTQAP).  
Once again, Rotman Commerce warmly welcomes Professor Alexandra MacKay as our Vice-Dean, and Associate Professor Alexander Edwards as Rotman Commerce's Interim Director. We look forward to thriving under their continuous dedication and commitment to excellence in our programs. 
November 16, 2021